After Texas Massacre, Churches and Houses of Worship Fear Shootings and Tighten Security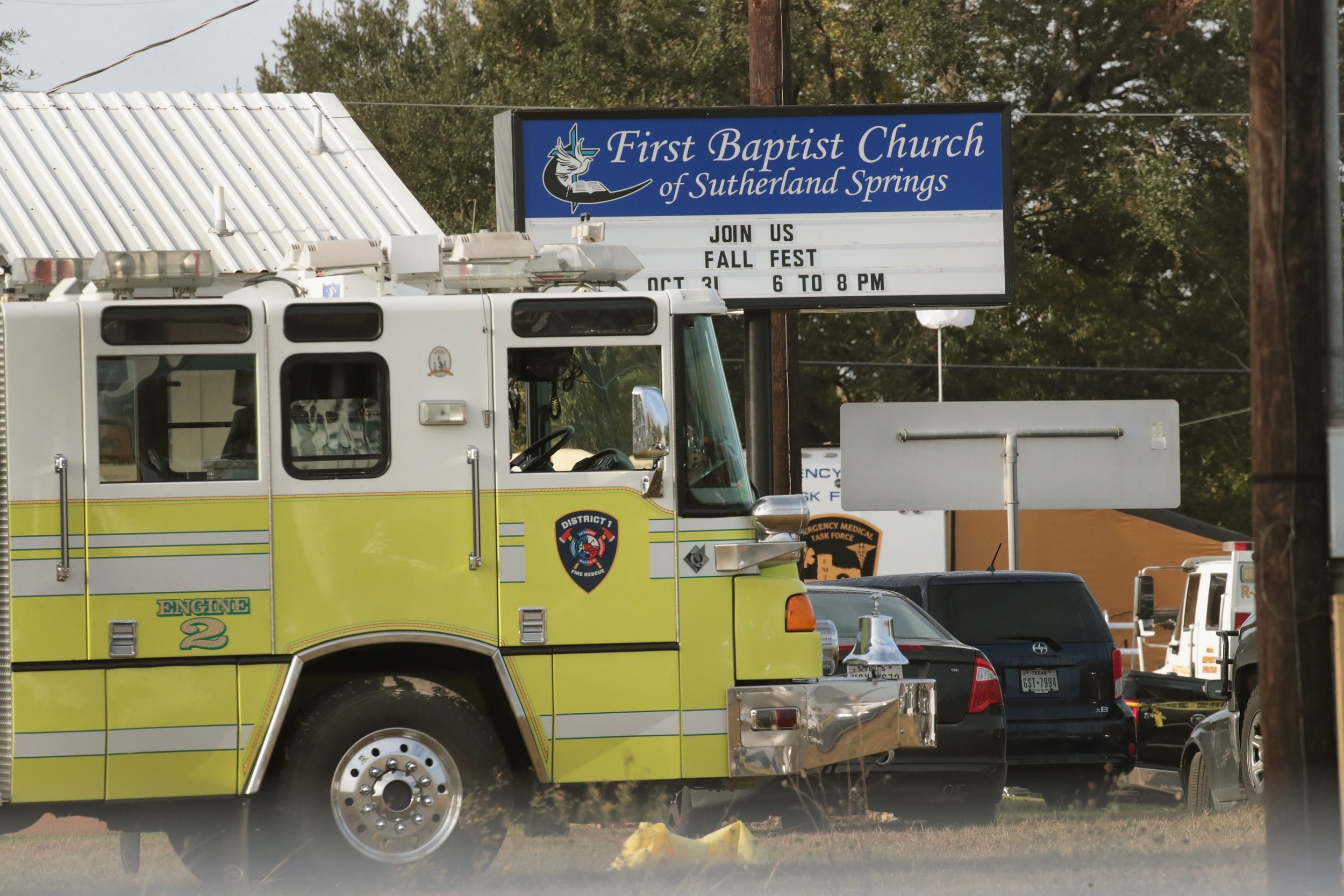 Faith communities are no longer relying only on prayer to protect themselves from mass shootings: They are taking swift action after witnessing tragedies unfold at houses of worship, with the latest one happening in Sutherland Springs, Texas.
Mosques and historically black churches have long had to protect their congregants from threats, arson and even bombs. Now, megachurches and small-town houses of worship, which have mostly white congregations, are hiring security officers and installing security measures in a case a gunman tries to wipe out a prayer service.
"Right now, what we are seeing is that everyone is starting to understand they need to have somebody at the church that is willing, able and trained for acts of violence," said Chuck Chadwick, founder and president of the National Organization of Church Security and Safety, Management, Inc., based in Texas.
Chadwick told Newsweek that his organization, which trains armed volunteers to protect churches, has seen an increase in Christian churches asking for extra security. His phone has been swarmed by churches calling since Sunday's shooting, in which a gunman killed 26 people inside the First Baptist Church of a Texas town with about 600 residents.
Chadwick's organization has trained about 350 volunteers to protect churches from mass shootings and acts of violence. "They would be able to engage the person and minimize the casualties," he said.
Experts say the best way to protect churches is to have the first line of defense at the door, said Nick Tolson, who runs the United Kingdom organization National Churchwatch, which offers security advice to houses of worship.
"It is better to keep the problem in the car park," he said. "The key to all of this is having someone on the door who can welcome people and who can strap the door in an emergency."
Recent mass shootings have taken place at music festivals, schools and nightclubs. A church is the latest gathering place to become a target.
"Everybody has to be vigilant," Council On American-Islamic Relations (CAIR) San Antonio President Sarwat Husain told Newsweek. "All of us need to have some kind of training like we do for earthquakes."
Husain said that mosques in San Antonio, which is about 35 miles west of Sutherland Springs, have already put security measures in place. But CAIR officials are now recommending that mosques have plainclothes, unarmed volunteers guarding their houses of worship. Muslim leaders have dealt with constant threats and attacks on local mosques, including a bomb blast at a Minnesota Islamic center in August. CNN counted 63 publicly reported incidents involving mosques from January 2017 to July 2017.
"We cannot wait for the gun laws to change," Husain said. "We have to do more than what we are doing right now to protect our people."
After Sunday's shooting, Texas State Attorney General Ken Paxton told Fox News that churches should arm themselves against mass shooters.
"We need in churches...at least arming some of the parishioners or the congregation so that they can respond if something like this when something like this happens again," he said.
But when open-carry laws passed in the state in 2016, Texas church leaders vehemently opposed the legislation, said Bee Moorehead, executive director of Texas Interfaith Center for Public Policy.
Black churches are all too familiar with protecting themselves from violence as there have been multiple notorious attacks on them, including the 1963 Ku Klux Klan bombing that killed four girls in Birmingham, Alabama, and the 2015 shooting in Charleston, South Carolina that left nine parishioners dead.
Ushers often served as security for churches, said Anthony Pinn, a Rice University professor of religion.
"Churches have been seen as a hotbed of resistance and independence…a symbolic way to tackle that resistance is to go after these institutions," he said.
But Pinn said mass shootings have put churches in a catch-22 situation when it comes to taking action.
"They understand themselves to be in line with the will of God and in line with God's protection," he said. "What kind of security tops God's protection?"