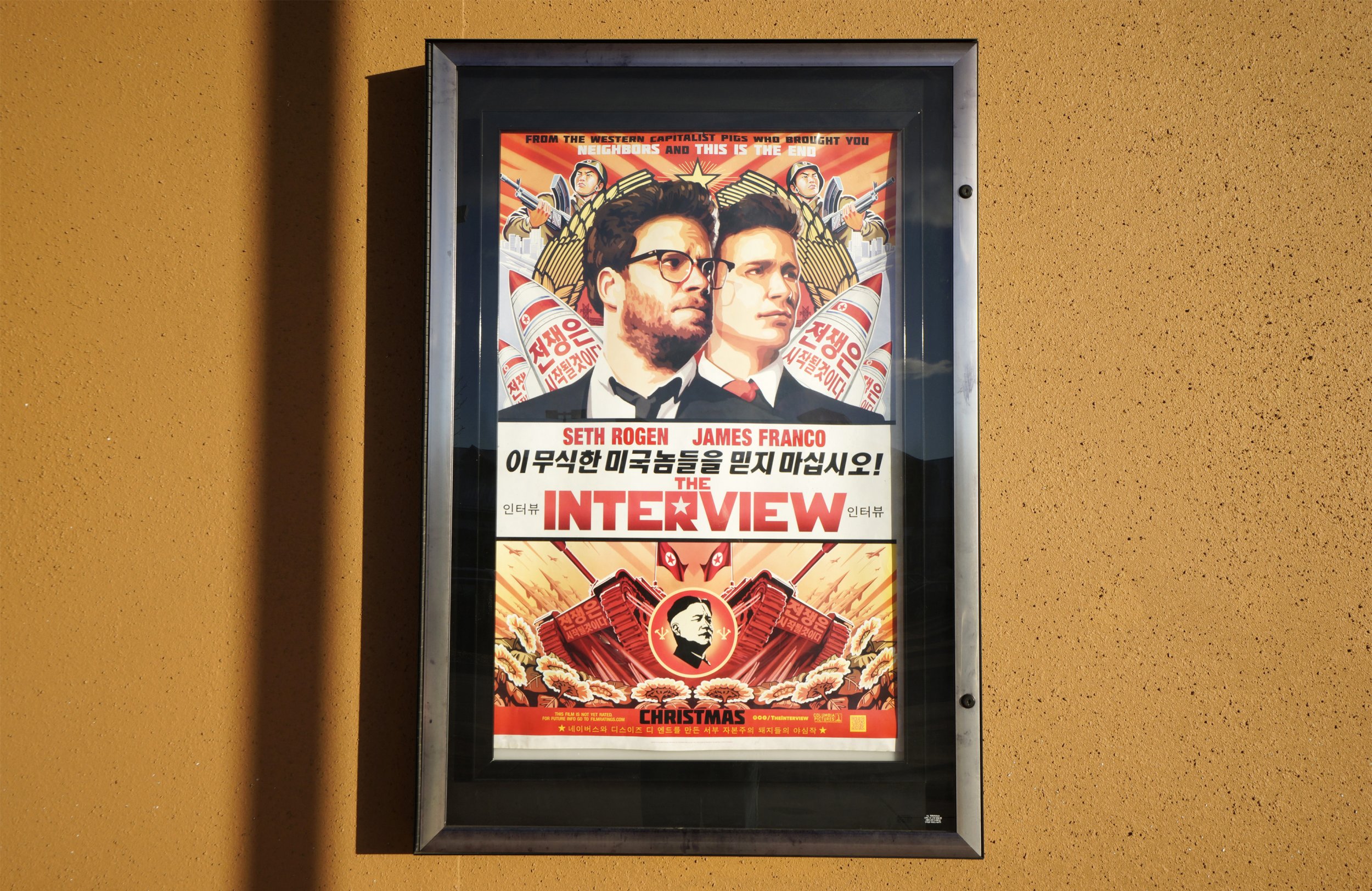 The seemingly endless saga of 2014's most controversial film, The Interview, just got a little murkier with a fake, data-stealing app making the rounds in South Korea.
The fake Android app, which lures in users with the false promise of downloading a copy of the movie onto mobile devices, is poaching bank account details instead, Mashable reports. The film stars Seth Rogen and James Franco and a revolves around a plot to kill North Korean leader Kim Jong-un.
Security researcher Graham Cluley explained the details of the app in a blog post last weekend and said the malicious app contains an Android Trojan identified as Android/Badaccents by researchers at McAfee, the software security company.
Once installed on a mobile device, the Amazon Web Services-hosted Android/Badaccents targets customers of Korean banks and Citi Bank, Cluley reports.
"We have a clear acceptable use policy and whenever we have received a complaint of misuse of the services, we have moved swiftly to strictly enforce it. The activity being reported is not running on AWS," an Amazon Web Services spokesperson said in a statement.
Around 20,000 devices are thought to be infected.
The Interview was finally released in select U.S. cinemas and online in the U.S. and Canada on Christmas Day after threats of 9/11-style attacks on theaters choosing to show the film, the hacking into and publication of personal emails and movie scripts, and stern words from President Barack Obama, who called the original decision by Sony Pictures Entertainment in the wake of the hack to pull the film from cinemas a "mistake".
Within four days, The Interview had grossed $15 million and been downloaded more than two million times, making it Sony's stop downloaded film ever. It took in $3 million in theaters.