Florida Principal Gives Hundreds of Students Fake AP Test
Hundreds of students in Florida unwittingly took a fraudulent AP test this month, school officials have admitted.
On July 5, an Advanced Placement exam was given to select students at Mainland High School in Daytona Beach. But instead of the current test, most students were given last year's exam.
Mainland High School Principal Cheryl Salerno, who administered the exam, confirmed she handed out only 78 real exams out of 414 total. Initially, Salerno claimed most of the students simply weren't ready for the exam, even after taking the school's semester-long AP Capstone Seminar. She also claimed that she wanted "accurate data" from the students, according to the Daytona Beach News-Journal.
But the real issue appears to have been money: The Volusia County school district was required to pay for each student's exam but, according to a Department of Education investigation, Salerno didn't enough funding available. Instead of telling students and parents, she and former administrator Teresa Marcks decided to administer old exams alongside the real ones, and tell teachers to remain quiet about the problem.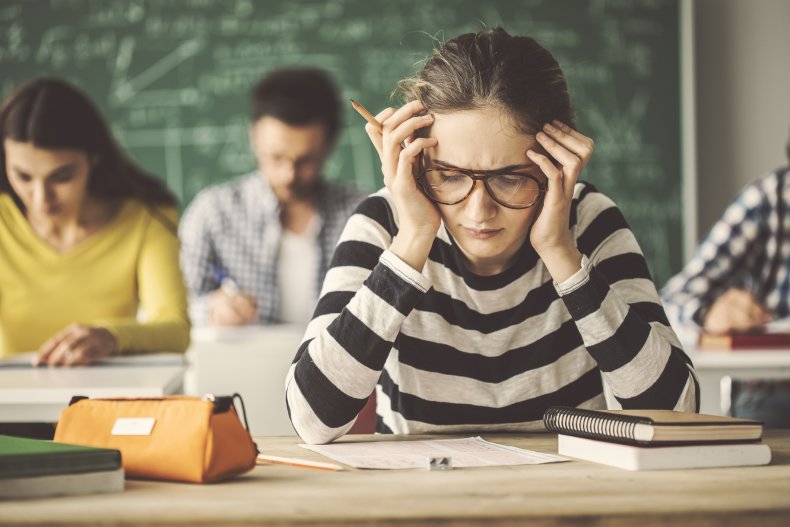 High scores on an AP test qualifies students for college credit but, according to the Department of Education, students who took last year's exam wouldn't be eligible. Instead, the district is allowing anyone who was in the Capstone Seminar course to take the exam again at no extra cost.
Carl Persis, chairman of the Volusia County school board, said the whole incident could have been avoided if Salerno had just asked for help.
"If this was her first time doing it, and it was, she should have asked for some guidance," Persis told Click Orlando.
But for students, who waited for information for weeks after the deception came to light, the damage has already been done:
"She came down in tears, saying 'The rumor is true. I took a fake test. I have no score,'" parent Jen Reilly told the site about her daughter. "She worked her tail end off to get an A because she was told all year from her teacher,'If you do well, you get college credit.'"
Salerno and Marcks were given letters of reprimand for their conduct.
"I'm apologizing on behalf of the district," said Persis. "Weighing all those things, the professional standards committee felt like at this time, that a strong letter of reprimand was the appropriate consequence."