'Fake Beard Bandit' Charged in Toronto Crossbow Attacks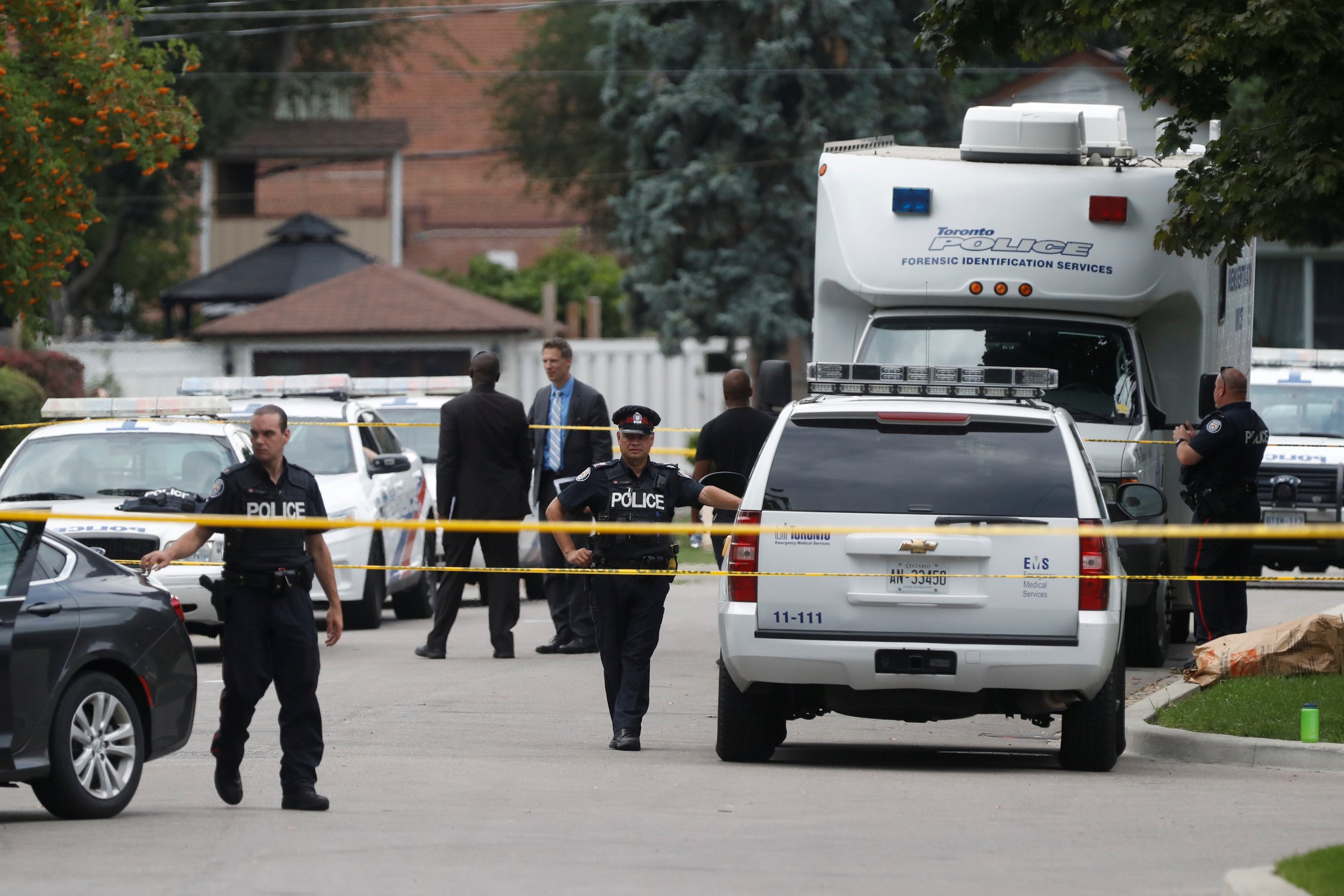 TORONTO (Reuters) - A Toronto bank robber known as the "fake beard bandit" was charged with three counts of first-degree murder after three people were killed in a crossbow attack in the city's east end, police in Canada's largest city said on Friday.
Brett Ryan, 35, who appeared in court briefly on Friday, was arrested in 2008 for committing robberies in disguise, police said. He was charged with more than a dozen counts of robbery and later convicted.
Two men and a woman died in the driveway of a house on Thursday.
One of the people who was killed made a 911 emergency call before dying, according to a local newspaper report, which said the suspect had also been wounded.
The police have not offered a reason for the killings nor have they identified the victims.
Property records showed that the house where the three were killed was in the name of Susan and William Ryan, 66 and 65 years old, respectively. William Ryan died last year, local media reported.
Brett Ryan had previously lived at the same house as Susan and William Ryan, according to government records that indicated bankruptcy proceedings had been initiated for him in 2010.
He was jailed for three years and nine months in the bank robbery cases, according to court records.
Court records showed that Ryan now lives at a condominium building near Toronto's waterfront. That building was evacuated by police on Thursday due to a suspicious package. They said the incident was related to the east-end deaths, but gave no details.
Canada has stricter gun laws than the United States and fewer homicides.
Crossbows that can be aimed and fired with one hand and crossbows with an overall length of 0.5 meters (19.7 inches) or less are prohibited, according to the Royal Canadian Mounted Police.
The latest three deaths bring Toronto's homicide count for this year to 47. The city had 56 homicides for 2015. In comparison, Chicago, which is similar in population, had at least 480 homicides in 2015.
Ryan's lawyer declined to comment. Ryan's next scheduled court appearance is Sept. 2.