Fake Bill Gates Tinder Profiles Emerge After Divorce Announcement
Tinder users may come across an unexpected new bachelor on the dating app this week—but wait before your swipe right.
A number of parody Tinder accounts pretending to be the newly single Bill Gates have emerged following the tech mogul's divorce announcement.
The picture of the 65-year-old Microsoft co-founder is popping up all over the dating app after Monday's announcement that he and his wife Melinda Gates were getting a divorce.
One fake profile lists Gate's work as a "multi-billionaire," and has a bio that parodies the Bill and Melinda Gates Foundation's vaccine initiative, reading: "I can give you an exclusive third dose."
One spoof account bio reads: "I'm still rich. I didn't read your bio becoz I know what they all says, 'I love dogs, pizza, not looking for hookups bla bla bla' boring...I've seen trees with more personality."
It also lists the fake Gate's likes as "Office365, Vaccines, boring girls without personalities (I hear they live here). Dislikes: iMacs, Anti-vaxxers, Google docs."
Bill and Melinda Gates announced their split in a joint statement posted on their respective Twitter accounts.
"After a great deal of thought and a lot of work on our relationship, we have made the decision to end our marriage," the statement reads.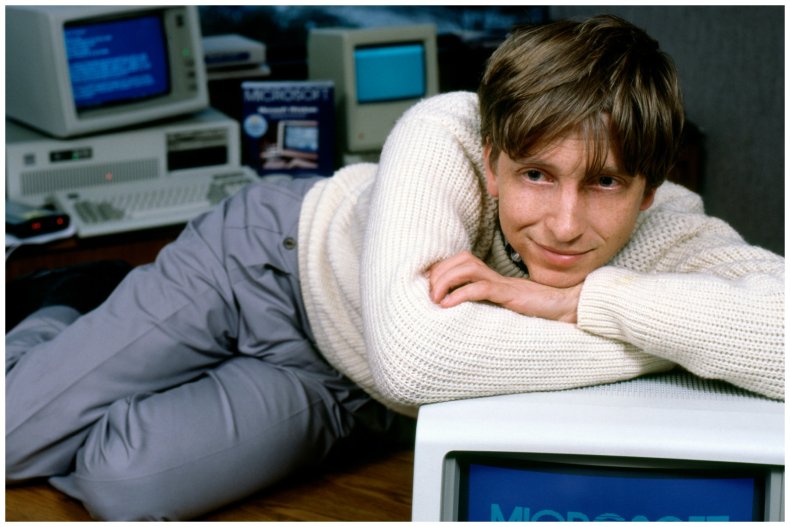 "Over the last 27 years, we have raised three incredible children and built a foundation that works all over the world to enable all people to lead healthy, productive lives.
"We continue to share a belief in that mission and will continue our work together at the foundation, but we no longer believe we can grow together as a couple in this next phase of our lives.
The statement concludes: "We ask for space and privacy for our family as we begin to navigate this new life."
The fake Tinder profiles have sparked a wave of jokes about the absurdity of Gates joining the ubiquitous dating app.
"Seeing Bill and Melinda Gates not Excel at their relationship has me like 'Word?' I wish our Windows weren't closed but you made it a PowerPoint to stay away. Here's hoping your future has a better Outlook,'" reads one joke.
While another added: "Bill Gates is getting divorced, sources say Melinda wasn't happy with him being in the office365 days of the year."
Meanwhile, actress Bette Midler joked: "People, we could be in for the six words I never thought I'd read in my lifetime: '#Bill Gates messaged me on #Tinder.'"