Fake Black Lives Matter Facebook Page Seeking Donations Gets High-Ranking Union Official Suspended
A high-ranking Australian union official has been suspended after reports surfaced accusing him of running a fake Black Lives Matter Facebook page that requested donations from supporters of the movement.
Ian Mackay, an official with the country's National Union of Workers, is alleged to have helped create and run the page, in addition to a number of domain names connected to civil rights, CNN Money reported.
A spokesperson for the National Union of Workers told the broadcaster on Tuesday that it has suspended both Mackay, whose now-defunct LinkedIn page had identified him as a General Branch Vice President of the union, and another official as it investigates the situation.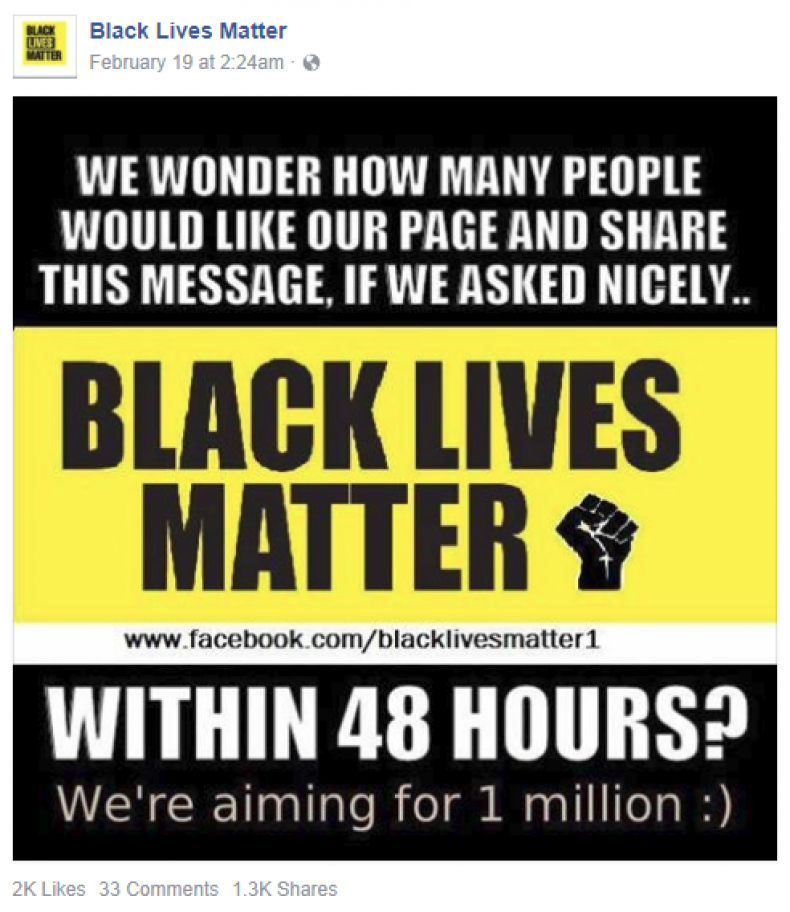 Mackay, who is white, has been accused of profiting from the movement, which campaigns against violence and systemic racism towards black people around the world.
CNN's investigation found that the page may have received more than $100,000 in donations, of which at least some was directed to bank accounts registered in Australia.
"Our mission is to raise awareness about racism, bigotry, police brutality and hate crimes by exposing through social media locally and internationally stories that mainstream media don't," administrators reportedly said on their Donorbox page.
"We have built a following through hard work, dedication and the generosity of supporters like you that pitch in a what they can to help us promote or share our page and also pay to boost the stories the mainstream media try to suppress through paid ads," it added.
While Facebook has since removed the page from its website, it had nearly 700,000 followers when it was active, which is more than double what the official BLM page currently has at just over 319,000 followers.
Read more: MLK's Son Says Black Lives Matter, March for Our Lives Continue to Spread King's Message
Fundraising campaigns linked with the now-defunct @blacklivesmatter1 Facebook page have been suspended by PayPal and Patreon after CNN contacted the two companies. The broadcaster said Donorbox and Classy had already pulled the campaigns.
Facebook has said its fundraising tools were not used by the administrators of the page, which linked to third-party fundraising and crowdfunding sites.
In addition to the Facebook page, Mackay has reportedly registered dozens of websites, with many connected to civil rights issues, including a website with the domain name blackpowerfist.com registered in April 2015.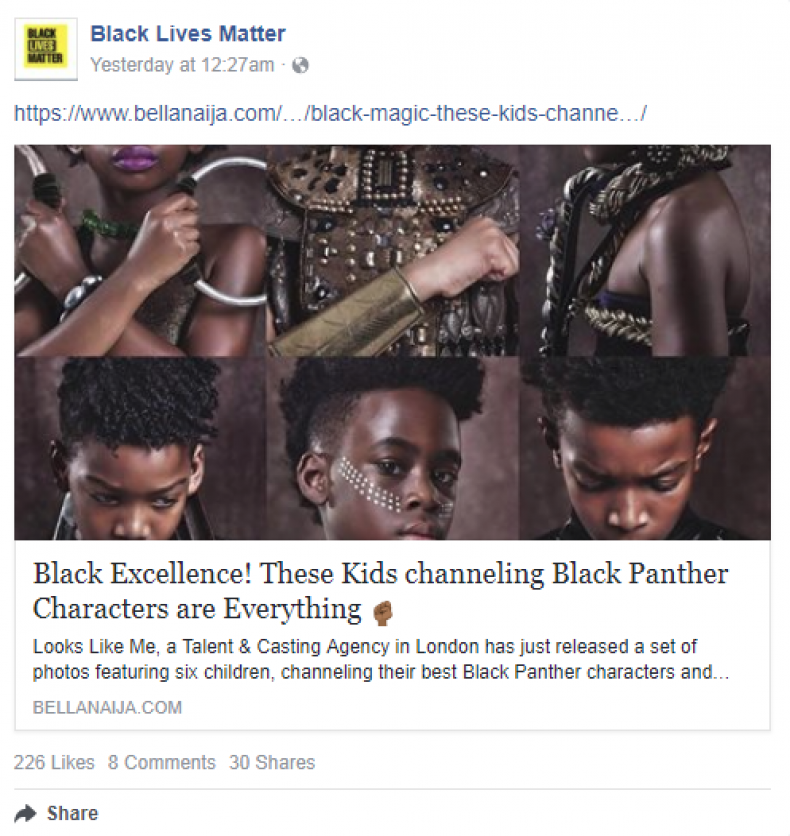 CNN reached out to Mackay last month to ask about his involvement with the "Black Lives Matter," Facebook page, which he denied running.
Mackay has denied running the BLM Facebook page, telling CNN he "once bought the domain name only and sold it," when asked about a website aligning itself with BLM once registered in his name.
Cached pages from the Facebook page show that the account regularly shared news articles and information surrounding civil rights issues.
A spokesperson for Facebook told Newsweek in a statement that the social media giant "investigated this situation as soon as it was brought to our attention, and disabled the page admin for maintaining multiple profiles on the platform."
"We continue to look into the situation and will take the necessary action in line with our policies," the spokesperson added.
CNN has said Facebook waited a week, however, before pulling the page from its website after the broadcaster initially reached out for comment.
The NUW and BLM have yet to respond to a request for comment.