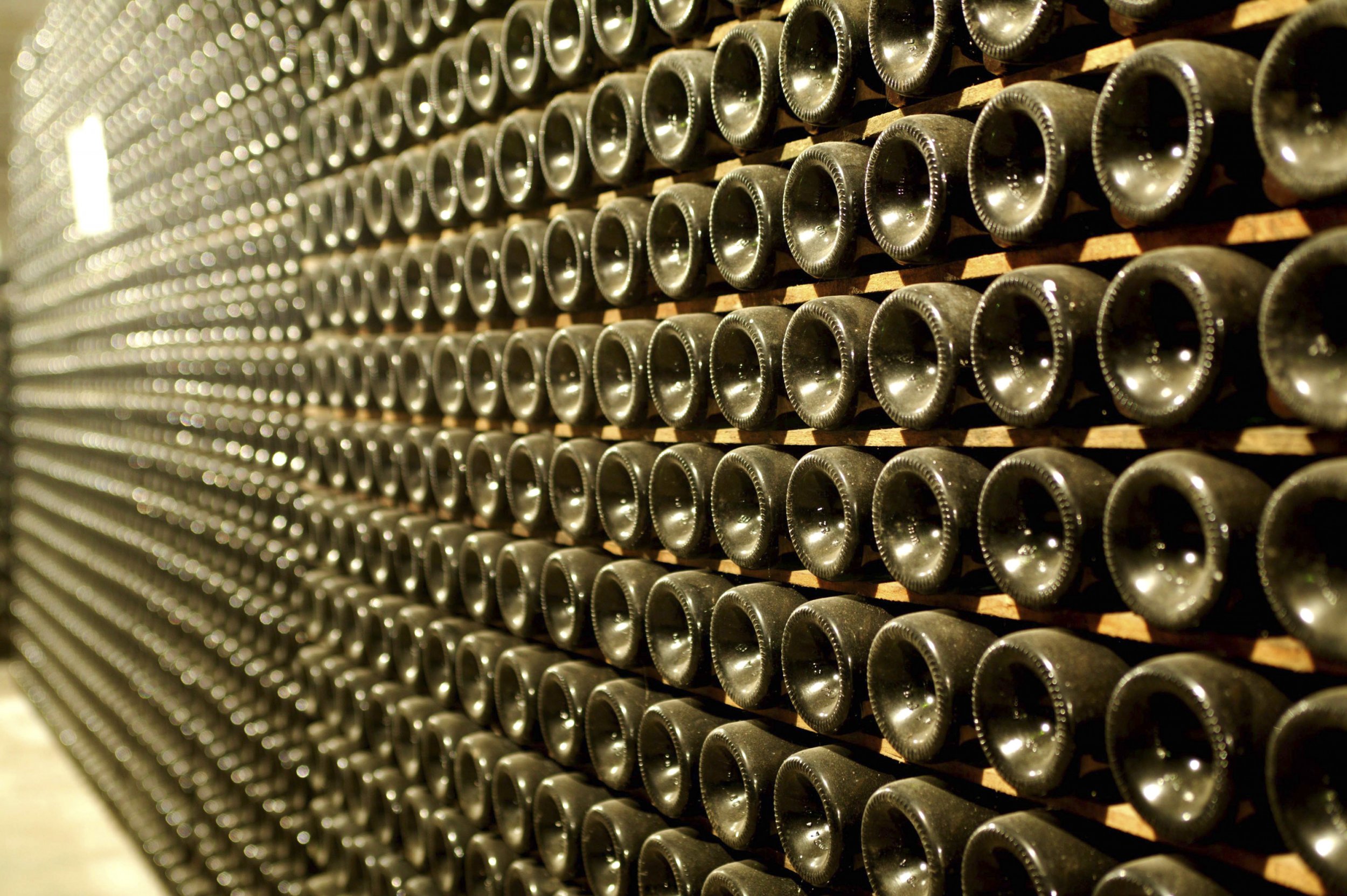 A farmers' association in Italy are outraged that wine-makers in Crimea are producing "fake" prosecco.
Domenico Bosco, wine representative for the Rome-based farmers group Coldiretti, says Crimean prosecco is cheaper than the Italian one, offering up unfair competition to the authentic brand and deceiving customers, since it is sold with the same name.
Russia's wine market is growing in significance as more citizens turn to wine over the more traditional favourites of vodka and beer. A report from 2014 revealed the number of Russians drinking foreign wine two to five times a week saw a significant jump from 2012 to 2014, making the country a "fertile ground" for wine exports.
He says prosecco is a PDO - a 'protected designation of origin' product - meaning there are specific rules which producers must follow if they wish to call their product by the same name.
"PDOs should be protected in order to safeguard integrity in trade and the freedom of the consumers," says Bosco. "We hope that the authorities will take appropriate measures to stop this situation which is unpleasant for our producers as well as for the consumers of Crimea."
Coldiretti is the largest organisation of farmers at national and European level, boasting half a million members. The group claim that the counterfeiting, forgery and imitation of Italian food products is so extensive that it's now created a global market, which amassed profits of €60 billion last year.
Coldiretti chairman, Roberto Moncalvo, said the counterfeit industry is costing Italy up to 300,000 jobs and such products are outnumbering those exported from Italy. He called for international support to curb the trend.
He said: "The true enemies abroad are the low-cost imitations of national (Italian) foods that don't have any ties with the production system of the country."
Moncalvo voiced similar dismay at Italian cheeses like Parmigiano Reggiano and Grana Padano being produced in the U.S. in states like Wisconsin or California. He said in "nearly nine out of ten cases" the cheese is not authentically Italian, contributing to a drop in exports. Italian meats, olive oil and tinned tomatoes are also being cloned, according to Moncalvo.
He called for negotiations on the free trade agreement between the European Union and the United States, Transatlantic Trade and Investment Partnership (TTIP). He said he would like to see measures introduced which require require products to cite the food's origin on the label to protect the true "Made in Italy" trademark.
Italy's fizzy wine market is booming, with an estimated 320 million bottles exported last year and figures for the first nine months of 2014 revealing a 24% rise in sales. According to Coldiretti, last year France imported more Italian wine that Italy did champagne.
Real prosecco hails from the hills north of Venice and Treviso in north east Italy, and trumped champagne in terms of bottles sold around the world in 2013 at 307 million to 304 million respectively.
There is heightened tension between Russia and western nations following sanctions placed on Russia in the wake of the Federation's annexation of the Ukrainian territory of Crimea last year.
In November last year, Sergey Aksyonov, head of the Republic of Crimea, told local media the area has great potential in terms of growing grapes, with vineyards occupying more than 30,000 hectares of the peninsula.
Aksyonov said: "Today there is demand for Crimean wine everywhere. During my visit to Moscow, I was approached by entrepreneurs who deliver products outside of Russian Federation - in China, in India, where there is direct interest, including the supplies of Crimean wines."