Man in Fake Police Cruiser Arrested for Following Woman Through Three States, Sheriff Says
A Virginia man was arrested after authorities said he drove through three states in a fake police cruiser to pursue a woman.
Fauquier County investigators said Jerry Lentz Saintvil, 28, cruised through western Maryland, West Virginia and Virginia with "POLICE" and "911" decals wrapped around his white Chevy Impala before sheriff's deputies arrested him for impersonating a police officer Wednesday, WTOP-TV first reported. This is Saintvil's second arrest for impersonating law enforcement.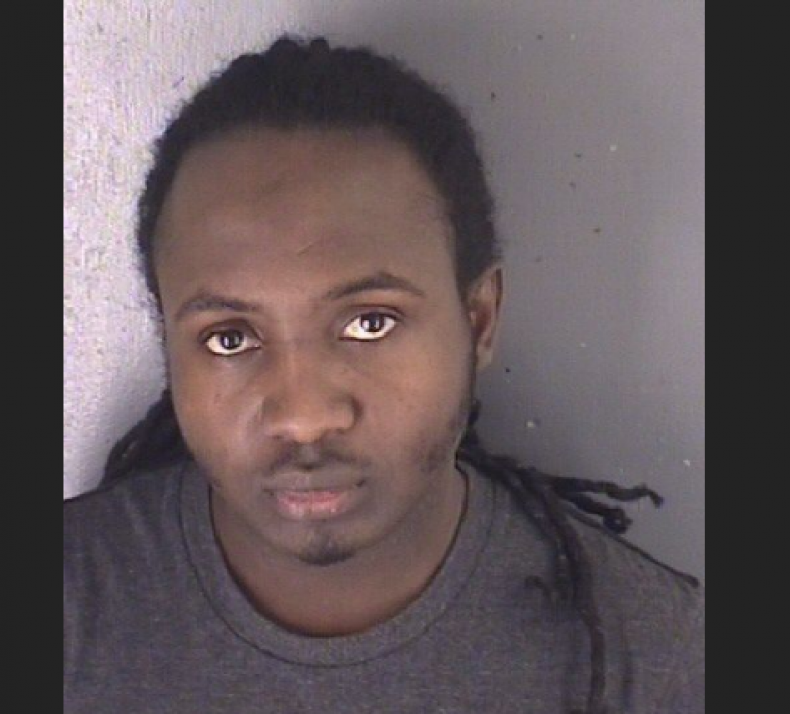 The Fauquier County Sheriff's Office said Saintvil was arrested in the Warrenton area of the county shortly after a woman's 5 p.m. 911 call reporting that she was being followed, WRC-TV reported. The woman noted the vehicle had blue lights and police markings, and had used emergency equipment to snake through traffic in a potential attempt to pull her over and initiate conversation.
Deputies said the woman "did the right thing" not pulling over for the fake officer. A deputy attempted to intercept Saintvil but he sped up and exited Route 29 at Meetze Road to lose his pursuer.
"The thought is, was he going to follow her when she stopped to get gas or to pull over to rest and initiate contact. It's something we're looking into. It's very concerning given his prior criminal history," Sargent James Hartman of the Fauquier County Sheriff's Office told WTOP-TV. "She described seeing the vehicle activate the blue lights, in an attempt to try to keep up with her."
Deputies said the Fredericksburg, Virginia resident provided police with false identification and had an air gun, a DOJ badge and several portable radios in the vehicle at the time of his arrest. The North Carolina license plate on the Chevy read, "Film Car," which Saintvil said was used in a music video shot in Winchester, Virginia. When investigators contacted the registered owner of the vehicle they said the person was uncooperative.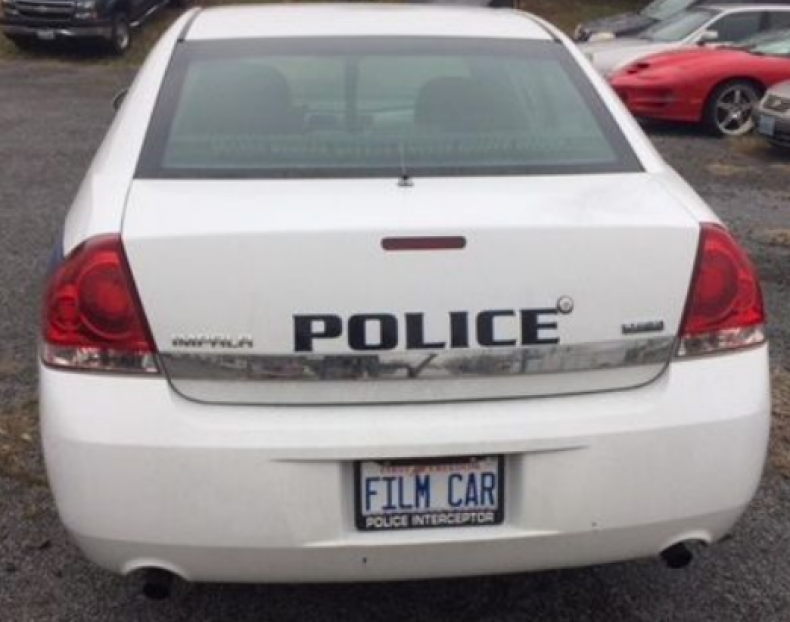 Saintvil is being held at the Fauquier County Adult Detention Center without bond and was charged with impersonating a police officer, second offense, driving on a suspended license and providing false ID to law enforcement, second offense.