Scammers are using the crisis in Ukraine as a way to swindle altruistic people who are looking to provide financial assistance to those in need.
Since Russia's invasion of Ukraine last week, the number of fake donation websites has steadily increased, according to WSB-TV, as scammers are hoping to take advantage of the kindness and generosity of would-be donors to enrich themselves.
WeLiveSecurity.com pointed out several domains that are trying to prey upon donors, such as help-for-ukraine.eu, tokenukraine.com, supportukraine.today, and ukrainesolidarity.org to name a few.
The fake sites looking to financially take advantage of others will use some common tactics to make themselves appear legitimate, according to WTOP.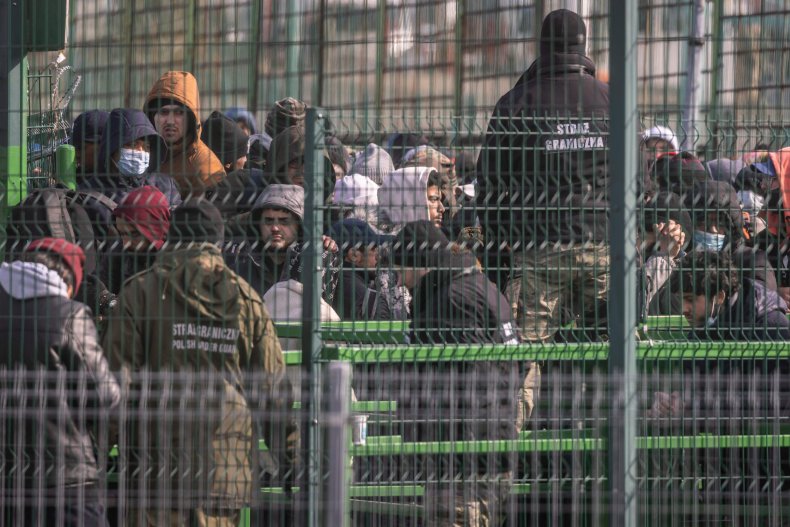 One thing to pay close attention to, according to the Better Business Bureau (BBB), is the name of the organization soliciting donations.
"Scammers will create 'sound-alike' names. If they're going to set up a fake charity, they're probably going to pull up a name that sounds similar to what you've heard before," Kelsey Coleman of the BBB said, per WTOP.
Another warning sign of a possible scam is when the fake sites indicate they are going to pledge an extremely high amount of the donations received to their cause. For instance, Coleman said that any organization claiming that 100 percent of the money will be donated is likely a cause for concern. She said that while giving to the cause is the main objective, all organizations still have overhead—so to give 100 percent is an exaggerated claim.
Those troublesome websites will also usually be very vague in their request for aid, according to WeLiveSecurity.com. However, if one were to dig a little deeper on those sites, they will usually find that no widely recognized and legitimate charitable organization is connected to the site.
Emails from these dubious sites may also find their way into one's inbox during this time, WeLiveSecurity.com said. They will also use emotion to hopefully entice someone to provide them with a credit card number.
In a statement to Newsweek, Steve Bernas, the president and CEO of BBB Chicago and Northern Illinois, urged people to exercise caution when making donations.
"It is wonderful that Americans want to help, but please be careful how you do it. Be conscientious of what charity you give your money to. Scammers will be creating fake donation sites and fraudulent pleas for money. That puts donors at risk of money loss and identity theft," Bernas said.
The president and CEO of BBB of Los Angeles and Silicon Valley, Steve McFarland, in response to Newsweek, also stressed the importance of keeping an eye out for scammers when selecting charitable organizations.
"As the war against Ukraine intensifies, a growing number of people want to do what they can by donating to organizations that provide emergency relief. The problem is that times of tragedy always bring out scammers determined to exploit the situation, so those who want to help have to be vigilant and learn how to give without getting taken," McFarland said.
For those considering making a donation, BBB has some tips to help inform people on whether the charitable organization is legitimate and not just a scam.
According to BBB's website, not every organization can immediately provide aid to those in Ukraine. It suggests looking into the history of the charity and seeing whether the organization was already established in the eastern European country.
"Especially in this situation where the need is dire and it's urgent — some charities have the best intentions, but they just don't have their feet on the ground, they're not as close to the situation to be able to offer that relief right away," Coleman said, per WTOP.
Meanwhile, BBB's Wise Giving Alliance has a list of approved and legitimate charities available on its website, as well as evaluative reports on charities.