Health facilities in Uganda were found with fake hepatitis B vaccines after acquiring them from "unlicensed dealers," the country's health ministry reported.
Suspects linked to the fake doses were arrested, and federal officials were investigating which facilities were safe for vaccination, according to a Sunday statement from Uganda health minister Sarah Opendi.
Opendi wrote that officials were doing routine checks at health facilities when they discovered the fakes at eight locations, including in Kampala, the capital. The illicit vaccines were falsified versions of a real vaccine brand from India that is registered to supply the medicine in Uganda.
"All eight facilities…found with the suspected falsified hepatitis B vaccines bought them from unlicensed dealers with fake addresses on the invoices and receipts," Opendi's statement said. "Some suspects have been arrested and are currently under police custody to assist with investigations, while others have recorded statements at the respective police stations."
The fake hepatitis B vaccines are another scandal in a country that has seen a lot of misconduct in public health, The Associated Press reported. Falsified drugs, however, are an issue throughout Africa in general.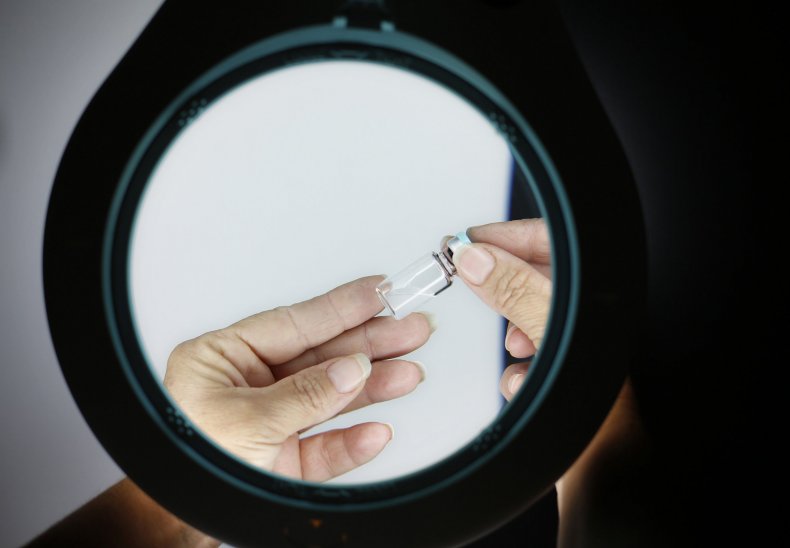 Hepatitis B is a disease that affects the liver. It's a highly contagious viral infection—transmitted through bodily fluids, including during childbirth—that kills about 780,000 people every year, according to the World Health Organization.
Sub-Saharan Africa, where Uganda is located, is one of the hardest hit regions. There, between five percent and 10 percent of people have chronic hepatitis B, the WHO estimates.
People who contract hepatitis B may have jaundice, fatigue, nausea, dark urine or pain in the abdomen. Most people recover within a year, but others become chronically infected, which can lead to liver scarring or cancer.
There are several types of hepatitis. Hepatitis A often spreads through contaminated water or food, the WHO explains. Hepatitis C is spread through bodily fluids like the B type, but there is no vaccine for it.
According to Uganda's health ministry, officials have recalled the fake hepatitis B vaccines and are warning the public to get vaccinated against the virus only at places that have been established as reliable as the government's investigation moves forward.