Fake Navy SEAL Gets 3 Years for Stealing $300K From VA in Stolen Valor Case
A Pennsylvania man who pretended to be a Navy SEAL and former prisoner of war was sentenced to more than three years in jail for a "particularly disgraceful fraud scheme" to steal Veterans Administration (VA) benefits, according to the U.S. Attorney's Office of the Eastern District of PA.
Richard Meleski, 58, of Chalfont, Pennsylvania, was sentenced to three years and four months in prison and must pay $302,121 in restitution after pleading guilty in July to one count of healthcare fraud, two counts of aiding and abetting straw purchases, and one count of making false statements in connection with receiving disability benefits from the Social Security Administration.
"The defendant faked a record as a decorated U.S. Navy SEAL in order to collect numerous forms of taxpayer-funded compensation," said Acting U.S. Jennifer Arbittier Williams. "The fact that Meleski chose to put himself ahead of true war heroes in order to take advantage of benefits designed specifically for those serving in the U.S. military is profoundly offensive. Our veterans fought for the freedoms we hold dear, and as we approach the 20th anniversary of the attacks of 9/11 this Saturday, their sacrifices are even more meaningful. The defendant's actions dishonor all of their legacies."
In an attempt to secure healthcare benefits from the VA, Meleski claimed to have served as an elite Navy SEAL and maintained he had been a prisoner of war. By posing as a POW, Meleski was given Priority Group 3 healthcare that allowed him to receive care before other military service members, according to court documents.
The defendant also claimed he suffered from Post Traumatic Stress Disorder as a result of an armed conflict in Beiruit in which he rescued injured teammates, and filed for monetary compensation from the VA. In the application for disability benefits, Meleski also said he had been awarded the Silver Star for his heroic actions as a Navy SEAL.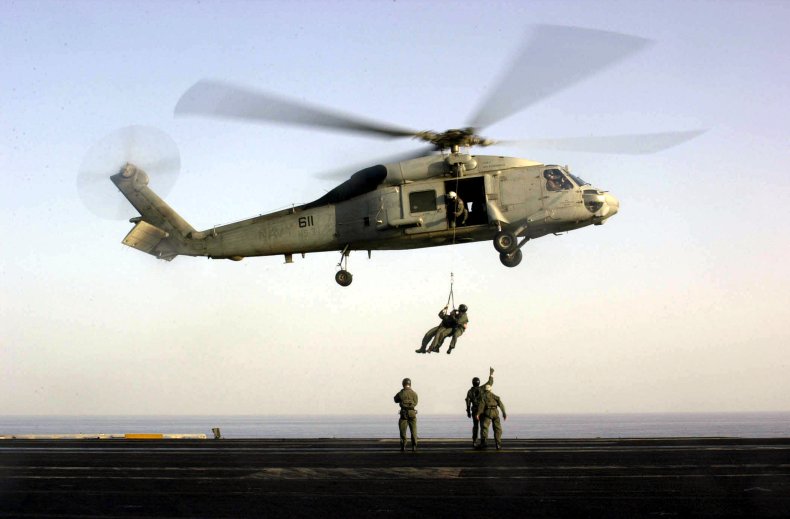 Meleski submitted another application for monetary compensation that included obituaries of actual Navy SEALS that he claimed to have served with.
"He traded on the actions of these true service members in an attempt to bolster his application for monetary benefits," court documents said. "Meleski never served a single day in the United States military and was never awarded such commendation."
The defendant's fraud didn't end with the VA. Meleski filed for disability benefits from the United States Social Security Administration (SSA) claiming to have injuries from his time in the military. He falsely testified under oath in connection with an SSA Disability proceeding, according to court documents.
In total, Meleski received more than $300,000 in VA healthcare benefits.
Special Agent in Charge Christopher Algieri from the Department of Veterans Affairs Office of Inspector General said that the sentencing was a clear message that anyone who benefits from falsely claiming to have served in the U.S. military will be held accountable.
"This defendant defrauded the government in many different ways for several years," said Matthew Varisco, Special Agent in charge of ATF's Philadelphia Field Division. "The outcome of this investigation is the result of several law enforcement agencies working together for a common goal—to keep our communities safe from criminals like Meleski. I want to thank our law enforcement partners at the VA OIG, SSA OIG and the U.S Attorney's Office for this successful prosecution."
Newsweek reached out to the U.S. Attorney's Office Eastern District of PA for comment.