Fake Navy SEAL Pleads Guilty to Stealing $300,000 in Benefits
Richard Meleski of Chalfont, Pennsylvania pleaded guilty Wednesday to faking a decorated military record in order to obtain more than $300,000 in benefits from the Veterans Administration.
Meleski fabricated a career as a Navy SEAL, telling VA officials that had been awarded a Purple Heart. He also filed for disability, claiming to suffer post-traumatic stress disorder (PTSD) after rescuing fellow soldiers during a conflict in Beirut. In order to secure the benefits, Meleski claimed to have been a prisoner of war.
"Meleski faked a record as a decorated U.S. Navy SEAL in order to steal numerous forms of compensation," said U.S. Attorney William M. McSwain in a Wednesday statement. "Everything about this case is profoundly offensive. Our veterans fought for the freedoms we hold dear, and we owe them a debt that we can never fully repay. But holding individuals like Meleski accountable for their crimes is one small way that we can honor our veterans' service."
Newsweek reached out to the U.S. Navy for comment.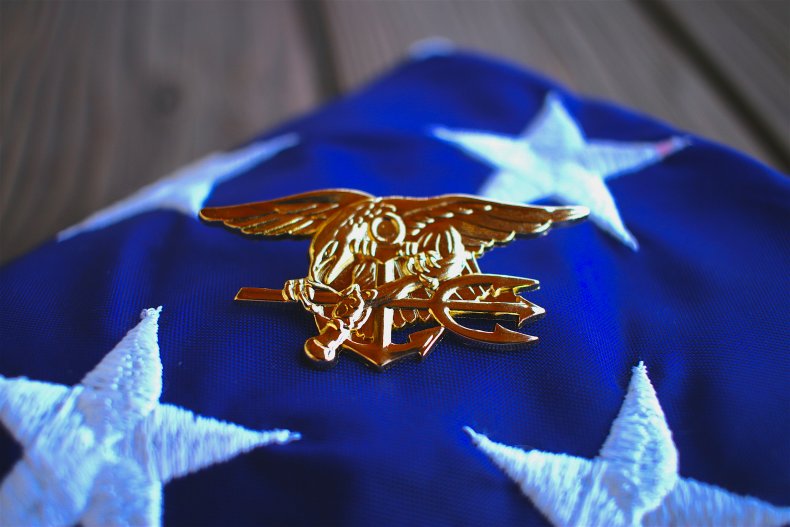 Meleski filed a guilty plea for multiple charges that include mail fraud, healthcare fraud, stolen valor and aiding and abetting two "straw" purchases of firearms. During a straw purchase, a transaction is made with a dealer by using a false identity. Meleski also filed for military injury-related disabilities with the Social Security Administration and gave false testimony about his tenure in the military.
Meleski is expected to be sentenced in federal court in November.
Pretending to have a distinguished military record or to have earned medals for military service is a federal crime. Under the Stolen Valor Act of 2013 signed by President Barack Obama, it is illegal for "an individual to fradulently hold oneself out to be a recipient of any of several specified military decorations or medals with the intent to obtain money, property, or other tangible benefit."
Even individuals who have served in the U.S. Armed Forces can violate the Stolen Valor Act. In December 2019, Gregg Ramsdell of Georgia made false claims to the VA when he applied for disability payments related to PTSD in connection to a 2008-2009 tour of Afghanistan.
According to a news release from the DOJ, Ramsdell claimed to have witnessed fatalities from IED explosions, gathering and bagging body parts and "men, women and children being executed." Seeing the acts of violence left Ramsdell "unable to lead a normal life." The Veterans Administration awarded Ramsdell $76,000 for his claims, with money being awarded retroactively to the date of his discharge from the U.S. Army.
However, Ramsdell was not in Afghanistan during the timeframe he described, nor did he suffer from PTSD. He was also never awarded the Silver Star and Purple Heart with Cluster that he listed on his resume.
Ramsdell pleaded guilty to one count of false statements and one count of violating the Stolen Valor Act. Together, the charges carried a maximum of six years in jail and a fine of $500,000.
In a statement at the time, Special Agent in Charge of FBI Atlanta Chris Hacker called Ramsdell's actions "an insult to every veteran who has served our country, and in particular every veteran who suffered physical or mental trauma because of their honorable commitment and valor."