The Media Really Does Hate Trump, Study Shows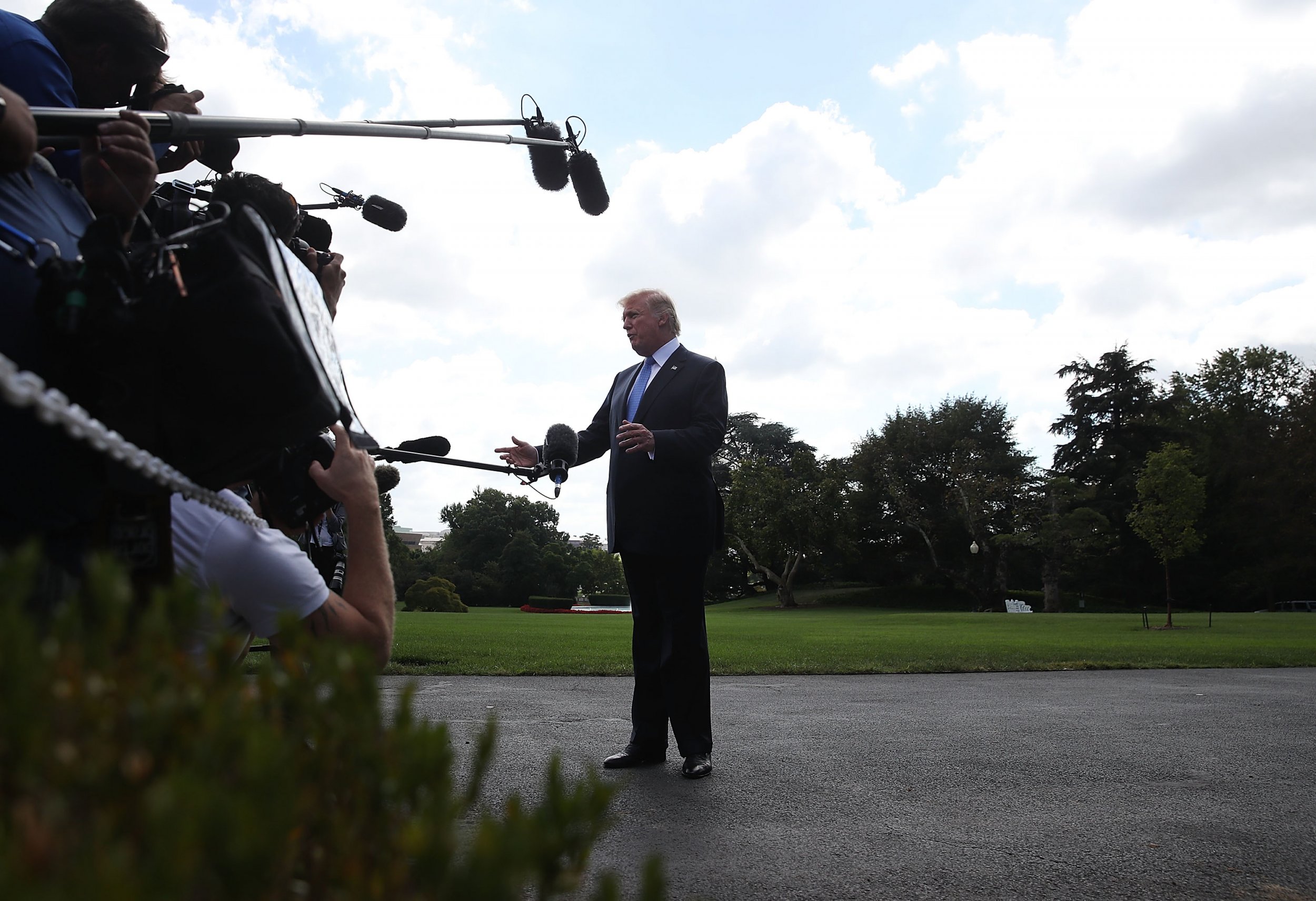 President Donald Trump has often complained about the news media being particularly negative in their coverage of him and his administration, and according to a new study out of the Pew Research Center, he might be right.
Media coverage of Trump's early days was far more negative overall than coverage of past administrations, according to the report published Monday by the Pew Research Center. During the first days of President Barack Obama's administration, 42 percent of the stories were positive. President George W. Bush was covered 22 percent positively, and President Bill Clinton garnered 27 percent positive news coverage. But Trump is covered positively just five percent of the time. Four times as many offered a negative assessment, and about half were neither positive nor negative, according to Pew Research Center.
Unsurprisingly, journalists with left-leaning audiences were more likely to challenge something the president said than journalists with right-leaning audiences. Journalists directly refuting or correcting Trump or his administration occurred in one-in-10 stories, but, according to Pew Research Center, that was about "seven times as common in stories from outlets with a left-leaning audience than right-leaning ones, while outlets with a more mixed audience fell in the middle." For both sides, news coverage of Trump was mostly about his character and leadership, instead of his policy, the study showed.
The Pew Research Study examined media coverage of Trump and his administration from January 21 through April 30. Researchers coded stories from more than 40 specific outlets, including Newsweek. The study was evenly split between programs with left-leaning audiences, right-leaning audiences, and audiences with an evenly distributed base.
But Trump isn't a third-party observer to the flurry of negative news surrounding his administration. According to the study, nearly half the time a reporter produced a negative piece about the Trump administration, it was simply in response to something Trump said. And the study showed that over one-in-six of these stories contained a direct tweet from the president.
For instance, Trump tweeted about Russia about 15 times during his first 100 days.
Thirteen percent of the stories about the Trump administration have been about Russia, the study showed. That aligns pretty well with the percentage of his tweets that were about Russia.
The rest of the stories produced on the Trump administration, across 24 outlets studied by Pew, mostly focused on the president's political skills, immigration, his appointments and nominations and health care.