Here's the Fake News About the Florida School Shooting, Debunked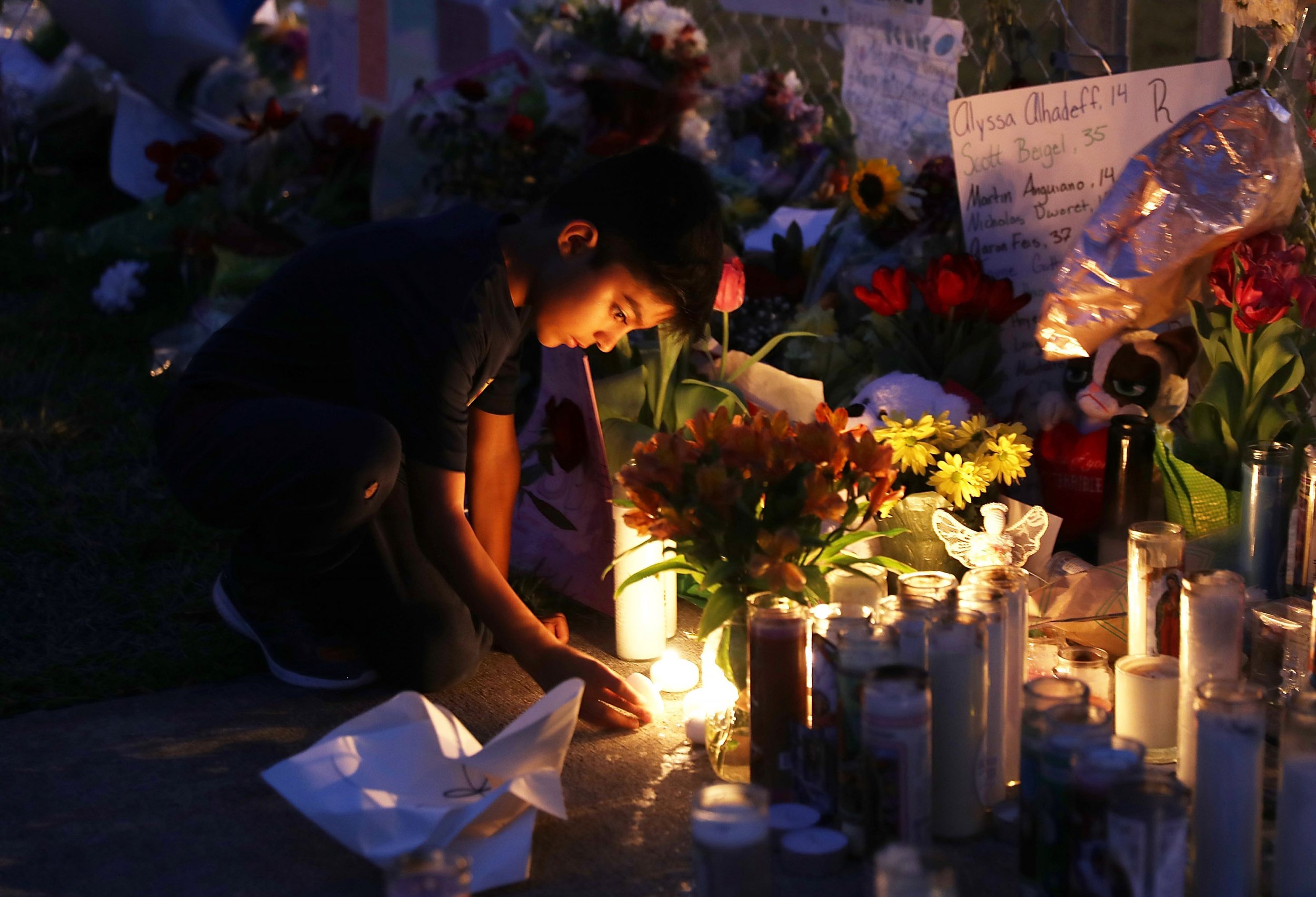 Last week's shooting in Parkland, Florida, where a gunman killed 17 students and teachers, was a tragedy. It was also, apparently, a golden opportunity for conspiracy theorists.
While Marjory Stoneman Douglas High School's survivors mourned their former classmates, spoke out at rallies and in meetings with politicians, and demanded action on gun violence, some far-right pundits and conspiracy theorists swooped in. Several suggested that the students were "crisis actors," that they were part of an FBI plot and more.
Here are some of the worst theories that have emerged in the last week:
The crisis actors theory
This is one that even a Florida lawmaker's aide believed. Since the Sandy Hook Elementary School shooting, some conspiracy theorists believe that actors have been paid to appear at mass shootings and talk to media in order to advance gun control messages. The incorrect theory has led to death threats for the families of the students, the Washington Post reported.
A Tampa Bay Times reporter received an email from an aide to Florida state Representative Shawn Harrison that read, "Both kids in the picture are not students here but actors that travel to various crisis when they happen."
The aide was subsequently fired.
In response to the stunning allegation, high school student Jaclyn Corin tweeted, "We are KIDS - not actors. We are KIDS that have grown up in Parkland all of our lives. We are KIDS who feared for our lives while someone shot up our school. We are KIDS working to prevent this from happening again. WE ARE KIDS."
The "misleading" media
Many of the theories converge around the idea that "mainstream media" is attempting to mislead the public about the tragedies. Dana Loesch, the national spokeswoman for the National Rifle Association, even said on Thursday that "many in legacy media love mass shootings." Speaking at the Conservative Political Action Conference, she said, "Now I'm not saying that you love the tragedy. But I am saying that you love the ratings. Crying white mothers are ratings gold to you."
Another member and host of an NRA web series, Colion Noir, posted a video on NRATV in which he said, "The mainstream media love mass shootings. I'm gonna say it again: The mainstream media love mass shootings."
He continued, "The dirty secret is mass shootings have become their 'Game of Thrones,' their 'House of Cards,' their 'Seinfeld' and their 'Friends' all wrapped into one."
The FBI's involvement
Even the Federal Bureau of Investigation made an appearance in the conspiracies, after right-wing blog the Gateway Pundit posted an article highlighting that the father of one student of the high school was a retired FBI agent. The headline read, "EXPOSED: School Shooting Survivor Turned Activist David Hogg's Father in FBI, Appears To Have Been Coached On Anti-Trump Lines."
David Hogg, the student, addressed the conspiracy theories on CNN's "AC360" on Tuesday, saying "I'm not a crisis actor." He added, "I'm someone who had to witness this and live through this and I continue to be having to do that."
Senator Marco Rubio (R-Fla.) called those who propagated the theory a "disgusting group of idiots."