Fake News Spreads to UK as Pupils Cite Trump Propaganda as Fact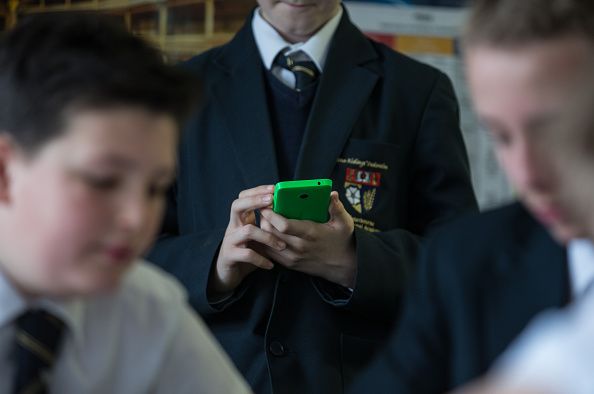 Children in the U.K are citing fake news as fact in classrooms, teachers report, amid a parliamentary inquiry on the growing impact of the phenomenon in the country.
According to a survey published Thursday by the National Association of Schoolmasters Union of Women Teachers (NASUWT), the UK's largest teachers' union, more than a third of the profession report pupils referring to fake news or false information seen online as fact.
One teacher quoted in the report said that "Pupils often mistake spoof news sites for real news, or presume anything President Trump has said must be fact."
Another said that pupils citing information found on Facebook made "false or inflammatory" statements in religious education lessons. "Students often do not believe you when you tell them what they have seen or heard on Facebook is not true," said the teacher.
The issue of fake news arose during the 2016 U.S. presidential campaign, when supporters of Donald Trump were accused of spreading untrue stories stories about his rival, Hillary Clinton.
In January, an inquiry was launched into into the impact of fake news in the UK. Member of Parliament Damian Collins called the phenomenon "a threat to democracy" that "undermines confidence in the media in general". As part of the inquiry, MPs will investigate how people might be educated to "identify and assess" different news sources.
Andreas Schleicher, education director for the Organisation for Economic Co-operation and Development think tank, has called for children to be taught how to spot fake news in schools.
"Distinguishing what is true from what is not true is a critical skill today," said Schleicher in March. "Exposing fake news, even being aware that there is something like fake news, that there is something that is written that is not necessarily true, that you have to question, think critically. That is very important. This is something that we believe schools can do something about."
An NASUWT spokesperson said teachers were already raising the issue with pupils, and said "helping pupils to develop their critical thinking skills so they learn to discern whether what they see online is plausible — this is something teachers already do everyday."
Chris Keates, the general secretary of the NASUWT, said the findings showed the power web giants such as Google and Facebook have over the information that shapes young minds.
"It is important for children and young people to be made aware that not everything they see and read online is real," he said.
"It is encouraging that teachers are clearly trying to help educate their pupils on this point when 'fake news' is cited in their classrooms, but as with other forms of social media abuse, it is incumbent on online providers to take responsibility for the material hosted on their platforms and to take steps to tackle those who seek to misuse these sites, whether it is harassment, trolling or bullying or wilfully disseminating false information."
Facebook has in recent months launched a filter, which warns users about news from sources whose credibility is widely disputed.
A Facebook spokeswoman said users had to be 13 or older to sign up for the site, and also announced a series of initiatives to combat fake news on its platform.
Google has not responded to a request for comment.