Watch: Trump Official Accused Dutch TV of 'Fake News'; It Then Exposed Him on Camera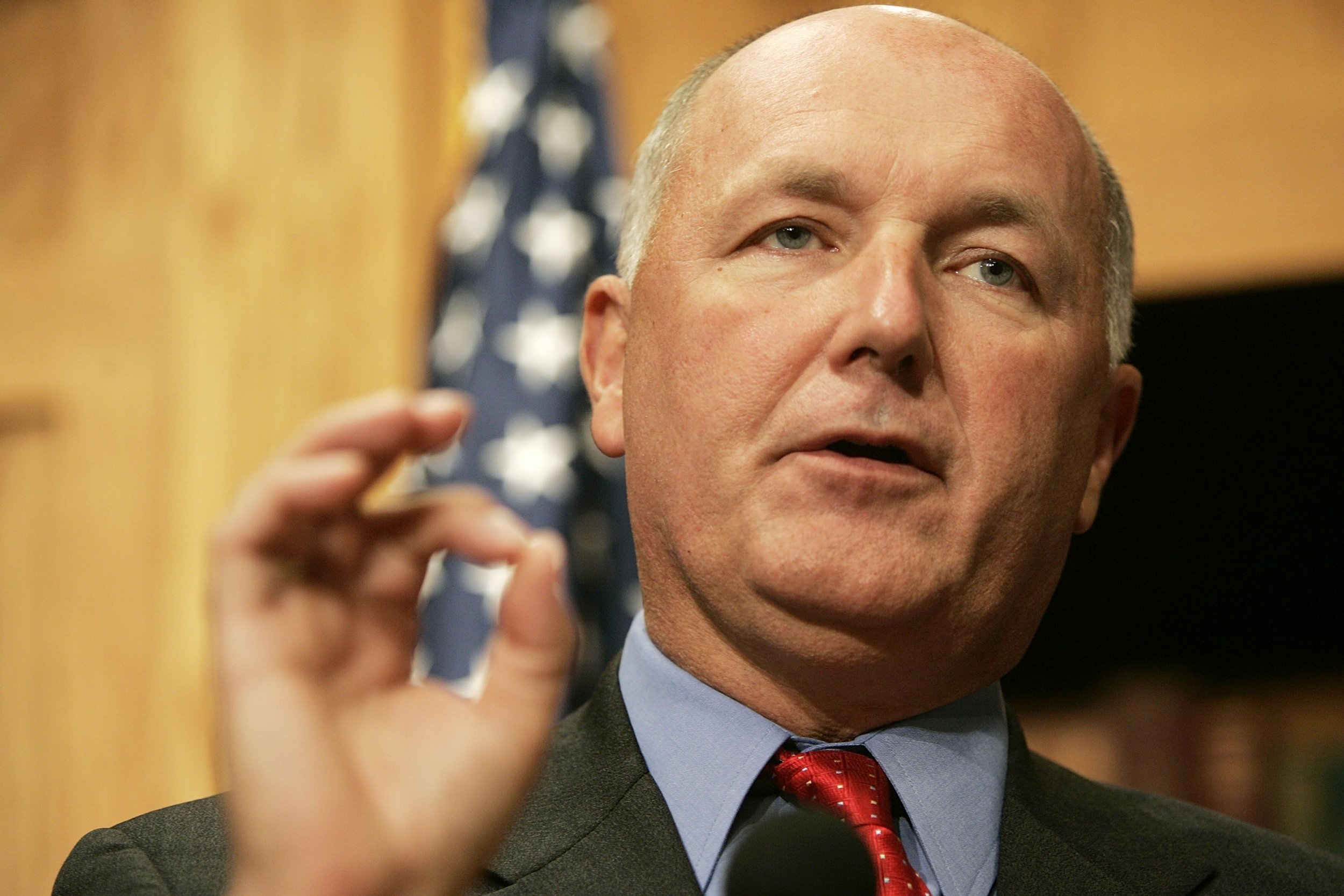 A Dutch reporter caught the United States ambassador to the Netherlands in a baffling falsehood—as the official complained about "fake news" on camera, ironically.
Video of the interview showed journalist Wouter Zwart confronting Ambassador Pete Hoekstra over Hoekstra's claims there were so-called "no-go zones" in the Netherlands where politicians and cars were being set on fire.
"[Y]ou mentioned in a debate that there are no-go zones in the Netherlands, and that cars and politicians are being set on fire," Zwart said.
"I didn't say that," Hoekstra replied. "That is actually an incorrect statement. Yeah, we would call that fake news. I never said that."
Zwart pushed back. "Is it fake news? Because that's what you really said."
"No, it's not what I said," Hoekstra answered.
The interview then cut to video footage of Hoekstra speaking at a 2015 panel discussion called "Muslim Migration into Europe," in Charleston, South Carolina. The event was hosted by the David Horowitz Freedom Center, a group the Southern Poverty Law Center called "the premier financier of anti-Muslim voices and radical ideologies." In the clip, Hoekstra clearly argues that Muslims have brought mayhem to the Netherlands and that bureaucrats and vehicles are being set ablaze.
"The Islamic movement has now gotten to a point where they have put Europe into chaos," Hoekstra says. "Chaos in the Netherlands—there are cars being burned, there are politicians that are being burned.
"And yes," he continues, "there are no-go zones in the Netherlands."
"No-go zone" is not a clearly defined term but generally describes an area overrun with violence—often tied to Islam—that law enforcement, emergency responders and the public are frightened to enter. No-go zones have become a popular fear among some members of the far right and alt-right, like Paul Joseph Watson of Infowars.
"You call it fake news," Zwart said after showing Hoekstra the clip. "Obviously—"
"I didn't call that fake news," Hoekstra interrupted. "I didn't use the words today."
"No?" the reporter asks, looking back at the camera, seemingly incredulous.
"No, I don't think I did," the ambassador said.
Hoekstra was born in the Netherlands but left when he was 3 and was raised in the U.S. He served as a GOP House Representative for Michigan from 1993 until 2011. Hoekstra co-sponsored nine anti-LGBTQ bills while in office, according to The Washington Post,and has been a vocal opponent of same-sex marriage and abortion—perspectives that contrast with the Netherlands, where gay marriage and abortion are both legal.