Canadian Agency Applies to Trademark 'Fake News', Sends Trump Cease-and-Desist Letter
Donald Trump often uses the term "fake news"—especially, critics might say, when he is the subject of a story he does not like. Now one ad agency and a journalist have attempted to take a legal stand against the practice.
Calgary advertising agency Wax Partnership and the Florida Chapter of the Society of Professional Journalists have teamed up and applied for a trademark on the term.
They sent a cease-and-desist letter to Trump, in a tongue-in-cheek move they hope will spark a conversation about the difference between credible news and the mountains of incorrect information being disseminated, according to CBC.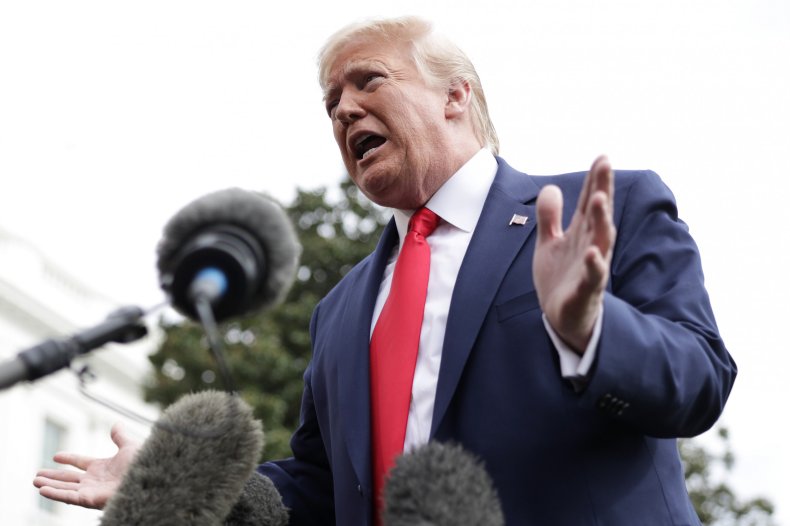 To help in their goal, Wax has produced a spoof video in which the main actor states that "real" fake news is not news at all but completely made up, using the example of a story with the headline "Centaur surgery a success."
Wax creative director Nick Asik told radio program The Calgary Eyeopener: "We want to use our powers of being advertisers to do good as well and not just sell stuff.
"It is not about whether the trademark gets approved or disapproved, at the heart of it is a media literacy campaign[ ...] it is really about being critical of the news that you read."
The agency's video can be viewed on fakenewstm.com, which provides information on how to distinguish credible journalism and news that is intended to be misleading.
The advice suggests doing a web search of the article's author, googling the headlines and checking if articles cross link to reputable websites.
"It was something that was important to us...I think not being able to trust the news is a really dangerous thing," he said, pointing to alternative news sources, such as Facebook, which gives information through "very specific filters."
Facebook faced scrutiny over its role in spreading misinformation during the 2016 U.S. election.
In September, its vice president of communications Nick Clegg defended the social media giant, saying that it had made mistakes in the last U.S. election but had "had been building its defenses to stop that happening again."
But the same month, Facebook removed a number of political pages touting U.S. patriotism and Trump, after it was discovered they were run from Ukraine and Kosovo.
Fake news expert Renee DiResta, from the Stanford Internet Observatory, told Newsweek these kinds of Facebook political pages would start out as glorified spam rings, but could gain political traction once they had reached a certain level of engagement.
She said the pages "grow using spam tactics" which could then be "sold to or developed for state actors to use later."
"They amass the audience which is transferred after the fact," she said, adding that in U.S. politics, "there is a lot of fodder for sensationalism."
"One of the challenges is that so much content on the platform, there is so much material out there, there is the potential some things don't get noticed," she told Newsweek.
This story has been updated to clarify Renee DiResta's quote.