Fake News: Journalist Who Promoted False Stories Prevented from Leading State Broadcaster
The Italian parliament's supervisory committee has prohibited a journalist who promoted false news stories from leading state-run broadcaster Rai.
On Wednesday, the committee rejected the government's nomination of Marcello Foa, a pro-Russian and homophobic reporter, to become president of the country's publicly funded news broadcast, which streams across Europe and North America.
The day before, Rai's board approved Foa's appointment, which the governing alliance of the anti-establishment party Five Star Movement (M5S) and the far-right League proposed last week.
Foa's appointment failed after the center-left Forza Italia party and left-wing Free and Equal party abstained from participating in the supervisory committee's confirmation vote. The abstention meant the nominee did not receive the two-thirds approval votes necessary to be appointed.
Italian journalist unions had decried Foa's nomination as "a fatal blow to the autonomy and independence of the public service."
Foa, an Italian-Swiss journalist, worked for the right-wing newspaper Il Giornale for more than two decades. He has shared stories that subsequently turned out to be fake, The Guardian reported.
During the 2016 presidential campaign in the U.S., Foa shared a story about Democratic Party nominee Hillary Clinton taking part in satanic dinners. News outlet The Local reported that "in June last year the Swiss Corriere del Ticino newspaper, of which he was CEO, published a front-page leading with a story - quickly proven false - about the German government ordering the downplaying of an Islamist terror threat. The story was later retracted."
Foa has also promoted anti-vaccine conspiracies, retweeted neo-fascists posts and he once said that being gay is abnormal. In addition, he frequently appears on Russian government-funded television network RT.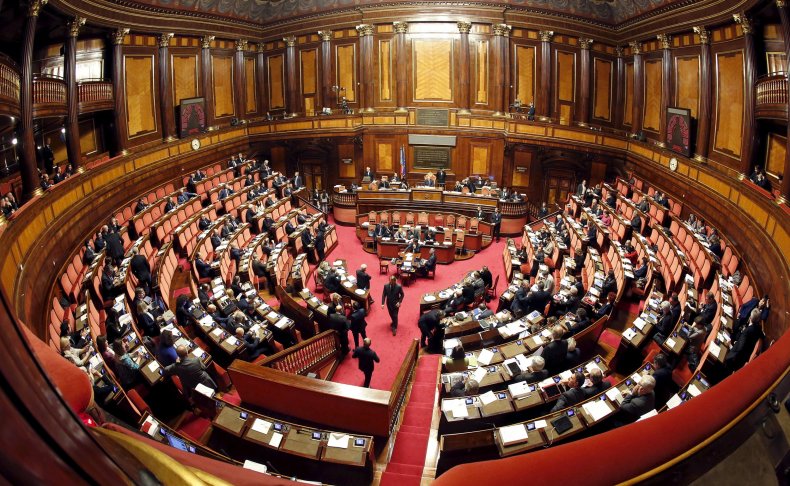 The governing alliance had lauded Foa's nomination as a significant change in Rai's direction. "It's the beginning of a cultural revolution for Rai," Deputy Prime Minister Luigi Di Maio said when the government announced it had selected Fao to lead the broadcaster.
Furthermore, politicians still hoped that Foa could continue to contribute to the news agency.
"We wanted Rai to change but the opposition said no. I hope that Foa does not resign" from the network's board, M5S politician Gianluigi Paragone said.
Far-right Interior Minister Matteo Salvini, who has launched an aggressive campaign to alter the country's immigration policy, reiterated his support for Foa after the vote.
"I absolutely confirm again our confidence in Marcello Foa and finally getting back to work on offering information to everyone and for everyone – something that RAI has not always provided over the last few years."
In recent months, Italy has attempted to combat the spread of disinformation. Ahead of its general election, which took place earlier this year, the country instructed its postal police to investigate fake news and a crackdown on fabricated election-related news.