Fake Newsers Should Be Punished With Death Penalty, Netanyahu Ally Says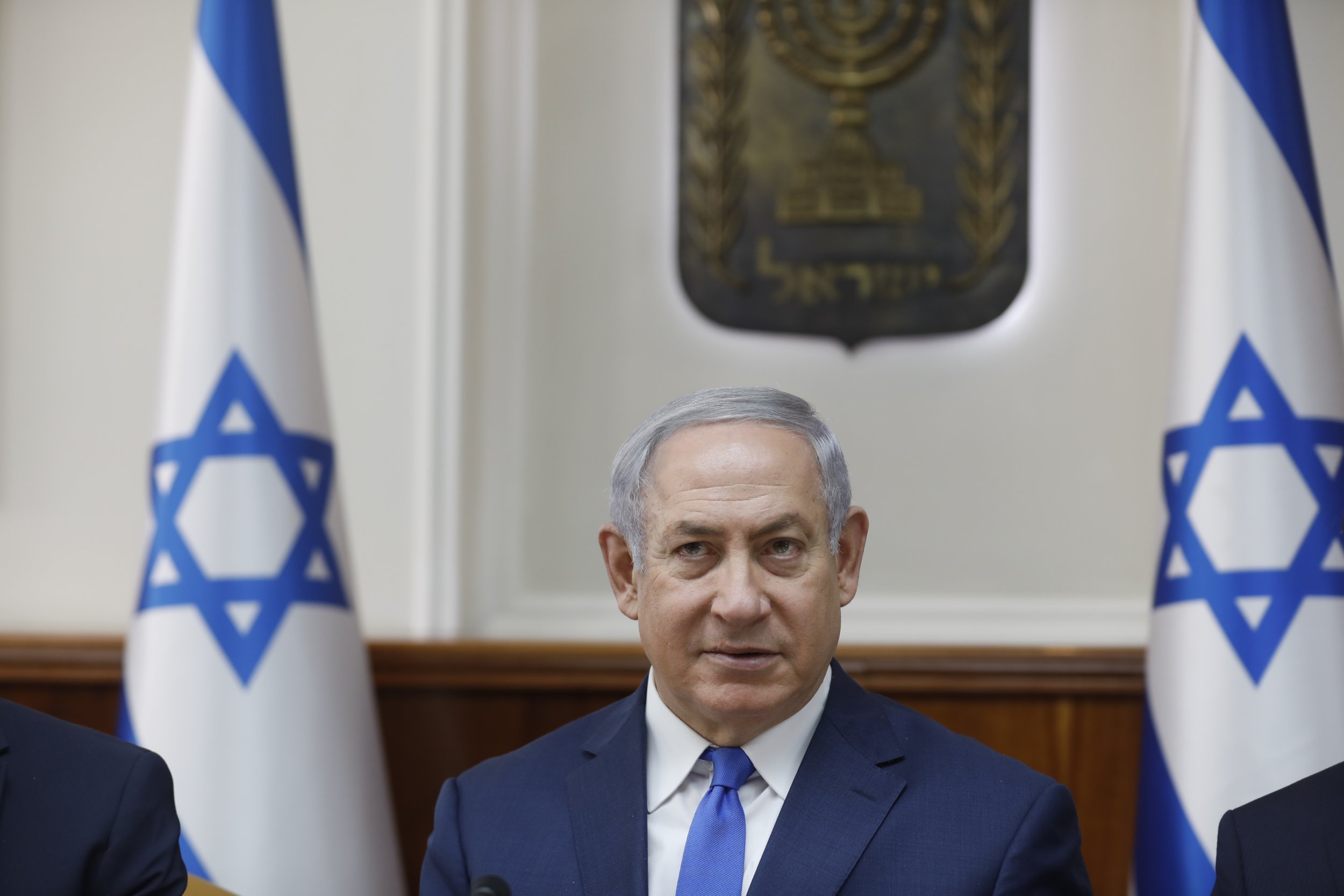 An Israeli minister and aide to Prime Minister Benjamin Netanyahu has apologized for saying that anyone who spreads "fake news" should be put to death.
Ayoob Kara, a Druze minister, made his comments at a conference for Netanyahu's right-wing Likud party in the southern coastal city of Eilat on Friday.
He apologized Friday after appearing to suggest that broadcasters should be killed for airing news he did not agree with.
"All those bringing fake news are bringing upon themselves a death sentence," he said, according to the Associated Press.
Kara then took to Twitter to say his comments had been misconstrued and he only meant that spreading fake news would lead to the demise of those broadcasters or publications he believed were party to such activity.
On Thursday, Yifat Ben Hay-Segev, head of Israel's Cable and Satellite Broadcasting Council, accused Kara of threatening and harassing her for refusing to allow Channel 20, a pro-Likud channel, to broadcast news.
Netanyahu has launched a campaign against the media at home as he continues to be embroiled in a corruption scandal he has called a "witch hunt." He denies all charges of corruption and blames the Israeli left for allegedly slandering him, his wife, Sara and his son, Yair.
Israeli police are investigating Netanyahu's dealings with foreign businessmen and his alleged acceptance of expensive gifts such as cigars and bottles of pink champagne. Netanyahu has taken on the tone of President Donald Trump in attacking the free press that has reported on the investigation and criticized him.
"The Left and the media—which are one and the same—are on an obsessive, unprecedented witch hunt against me and my family," he said at a rally in August. "And the 'fake news media' doesn't talk about all the charity work Sara does all the time for Holocaust survivors and kids with cancer."
Netanyahu's son, Yair, is the latest member of the ruling family to be hit by scandal. This week, a conversation between him and a wealthy friend on a late, drunken night in the coastal city of Tel Aviv was leaked by Israel's Channel 2. It revealed that the 26-year-old had made mysogynistic comments about women and wanted to borrow money for strippers.
"My dad arranged $20 billion for your dad, and you're whining with me about 400 shekels," Yair is heard saying to the son of Israeli tycoon Kobi Maimon, in reference to a natural-gas drilling agreement.
Netanyahu said the leaked recording was more of the media's "persecution, bloodletting and shaming" and was just a drunken conversation.