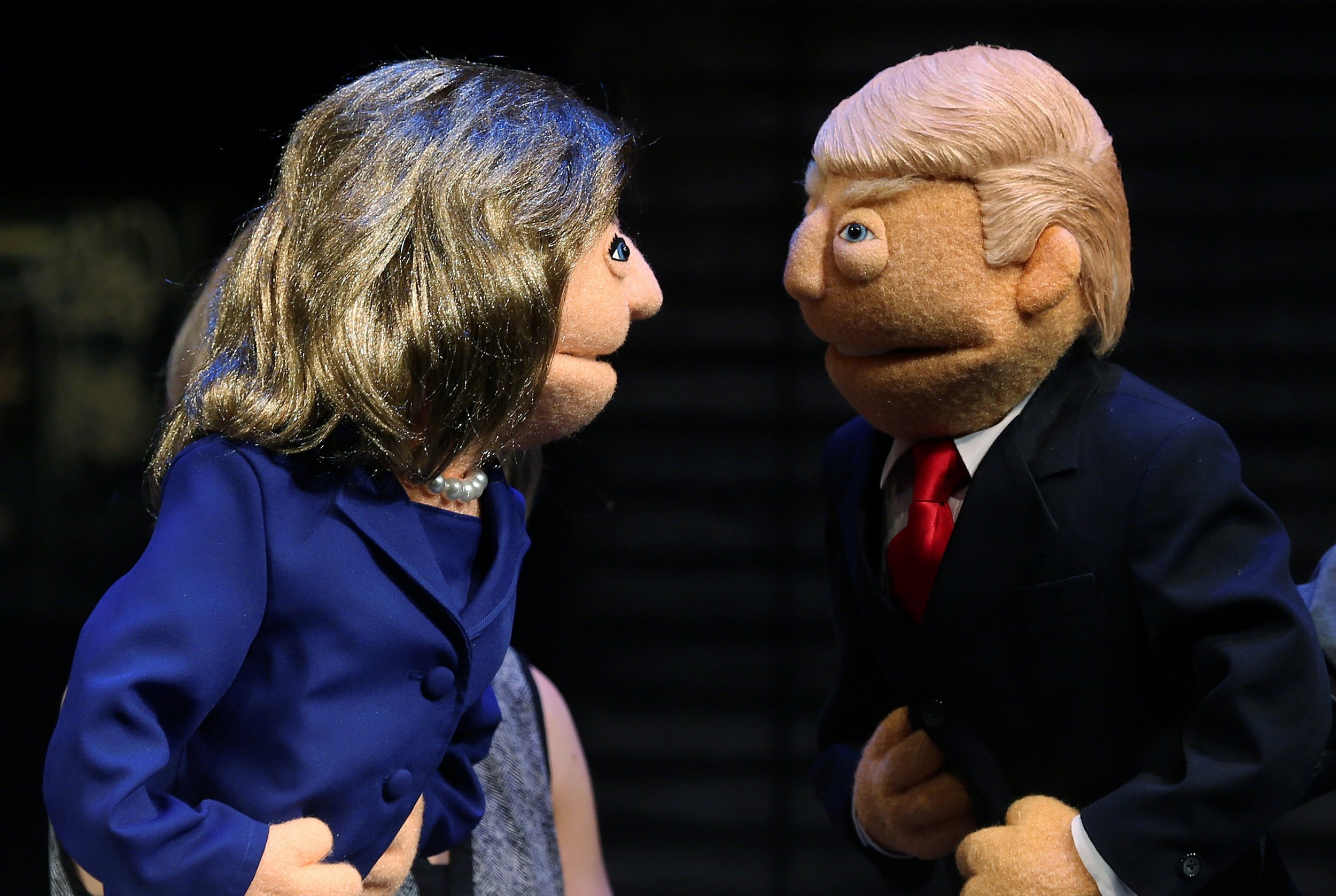 Pope Francis endorsed Donald Trump, Hillary Clinton is a lesbian and also the leader of an underground paedophile ring. None of this is true, but the dissemination of these fake stories—and numerous others like it—through Google and Facebook has been blamed for swinging the election in Trump's favor.
The uproar has led both Google and Facebook to announce measures to prevent fake news stories from appearing on their news feeds, prompting a response from a fake news site affected by the measures.
The satirical Southend News Network, which is set to lose readers and advertising revenue, claimed "full responsibility" for Trump's election victory.
"Southend News Network would like to take this opportunity to issue a full and frank apology," the statement reads. "Southend News Network fully accepts that internet users cannot possibly be expected to critically analyze the content that they are reading."
The tongue-in-cheek statement goes on to apologize for its role in Brexit, as well as "England's woeful Euro 2016 performance, and the cancellation of [1980s' children's TV show] Button Moon—the latter was the most painful thing to admit of all."
In a wide-ranging interview with the BBC this week, Google CEO Sundar Pichai said that fake news stories appearing on Google News and across social media may have affected the outcome of the election.
"I think there is a lot of discussion about this in the context of social media," Pichai said. "It is important to remember this was a very close election and so, just for me, so looking at it scientifically, one in a hundred voters voting one way or the other swings the election either way.
"So, when you talk about such narrow margins, obviously there are many, many contributing factors and so I think there is enormous debate because of that—I am not fully sure what caused this."
An array of factors have been cited for Trump's victory on November 8, including Clinton's email scandal and the FBI's decision to reopen the investigation less than two weeks before election day, Democrat supporters choosing to back third-party candidates like Jill Stein, Gary Johnson and Zoltan Istvan, and general disillusionment with the political elite.
These reasons, according to Facebook CEO Mark Zuckerberg, had a greater influence on the election result than any fake news stories being shared online.
"Personally, I think the idea that fake news—of which it's a small amount of content—influenced the election is a pretty crazy idea," Zuckerberg said. "Voters make decisions based on their lived experience."
Despite this, Facebook will follow Google in doing more to "restrict" the distribution of fake articles in its News Feed.
To this, Southend News Network replied: "We welcome Facebook and Google's collective attempt to cut our balls off before one more person gets cruelly suckered by our content."