Trump and Putin Could Bond Over 'Fake News'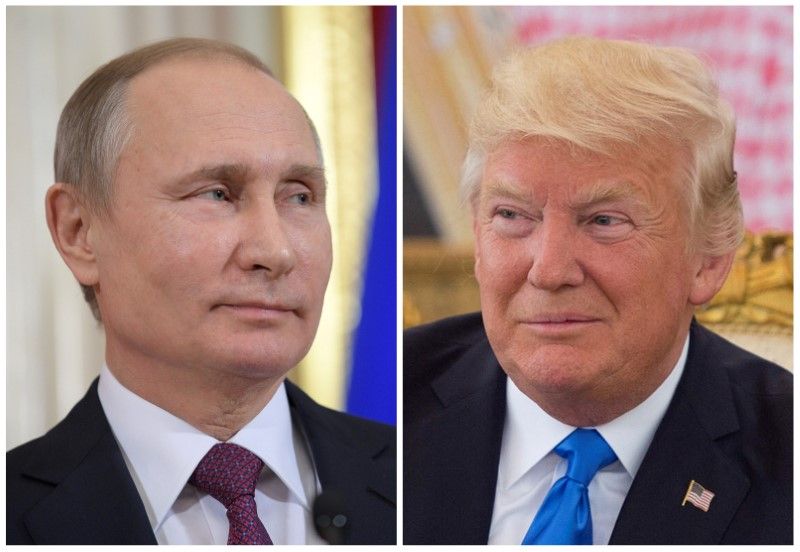 Donald Trump and Vladimir Putin are expected to bond over their dislike of the media, and U.S. aides reportedly are concerned about the upcoming meeting between the two leaders.
Trump will meet with the Russian president on Friday, during his visit to Europe, and the pair are expected to discuss issues including the situation in Syria and the fight against the Islamic State militant group (ISIS).
While relations between the U.S. and Russia are increasingly strained, there are fears that Trump's desire to establish a rapport with Putin may lead to the pair presenting what could be conceived as too much of a united front, two sources close to the president told The New York Times. Given the investigations into alleged election hacking by Russia, that scenario is perceived as less than ideal.
"You don't want to come out of there saying, 'We're friends, and the enemy is the deep state and the media,'" Michael A. McFaul, a former ambassador to Russia, told the Times.
"If it were somebody else other than Trump, you could imagine a tough conversation about Ukraine and election meddling, but that's probably too optimistic. Politics does constrain, I think, the parameters of the possible for any kind of major breakthrough," he added.
Among the concerns regarding Trump's meeting with Putin is the ongoing investigation into Russia's interference in the 2016 presidential election, including alleged links between Trump's team and Moscow, with Trump aides suggesting the president is unlikely to focus on the topic, potentially opting to mention it only briefly.
"Nobody has found the slightest evidence of collusion, any evidence the vote was tampered with, so now they have turned their obsession to Russian 'interference,'" the president's senior counselor Kellyanne Conway told the Times. "I don't think that's what the American people are interested in."
Trump himself is said to be unconcerned over the meeting with Putin, while White House aides are wary of making the meeting look too friendly. Instead, they are urging the president to underline his commitment to NATO and emphasize his meetings with other European leaders.