Couple Faked Pregnancy, Birth, Death and Cremation of Baby to Get Gifts and Money, Police Say
A couple from Pennsylvania created a fake narrative about the birth and death of their child so they could obtain gifts and money, police have said.
The elaborate hoax was cooked up by Geoffrey and Kaycee Lang, who announced a fake pregnancy and even held a baby shower at a friend's house.
The couple from the town of Somerset said that their baby boy Easton was born on July 3 and posted images of their purported child on social media.
However, police say that the images were only of a life-like doll. The couple then faked the child's death, which they claimed was due to respiratory distress syndrome a few hours after his birth, WPXI reported.
Newsweek subscription offers >
A friend came forward and told police that the couple had fabricated the whole pregnancy.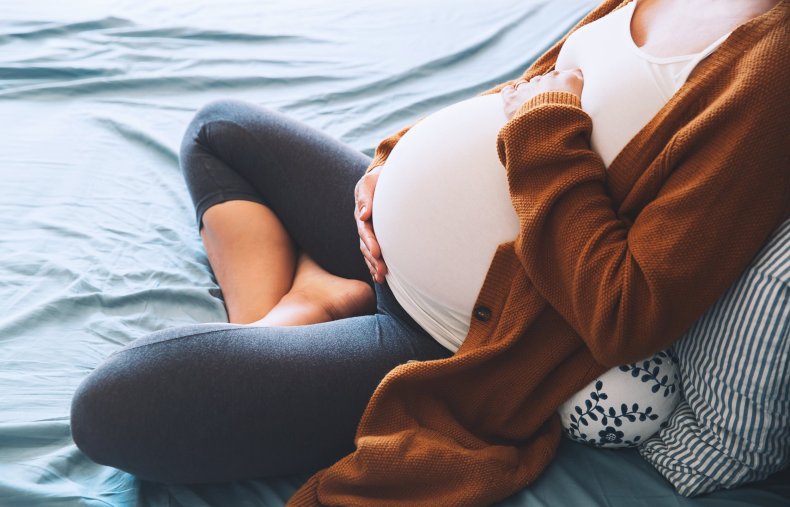 State police did some digging and found that there were no hospital records of the birth and no medical history of the child or the mother. In addition, the funeral home where the couple claimed the child had been cremated said they had no dealings with the couple, WTOC reported.
Police searched the Langs' home and found a life-like baby doll and a personalized urn with the name Easton Walt Lang engraved on it.
Newsweek subscription offers >
The couple had created a GoFundMe account to help pay for the funeral expenses and had raised $550. The couple have been charged with fraud and theft by deception.
In a statement, GoFundMe said "This type of behavior is not tolerated," on its website and that it had a "zero tolerance policy for any misuse on the platform."
"All donors are fully protected by the 'GoFundMe Guarantee', which means donors are protected by a comprehensive refund policy if misuse occurs," the statement said.
In March, a woman from Virginia faked a pregnancy and lied to a California couple looking to adopt the baby.
Elizabeth Jones admitted tricking Laura and Matt Trayte of Lake Forest, California into believing she would give them a baby daughter. She had been given gifts and services right up until the supposed date of birth, before admitting to the scam.
She was arrested on nine counts of felony larceny for receiving gifts under "false pretenses" during her fake pregnancy, The Washington Post reported.
Although it is not illegal to fake a pregnancy, criminal defense attorney Pamela Mackey told The Atlantic that concocting such a story for financial gain can lead to charges of theft by deception because "if you deceive someone into giving you money, that's a crime."
Couple Faked Pregnancy, Birth, Death and Cremation of Baby to Get Gifts and Money, Police Say | U.S.