Fake Pro-Trump Twitter Account Used Photo of Black Veteran Killed in Police Shooting
Twitter has suspended a profile posing as a Black Trump supporter while using a photo of Damian Daniels, a military veteran shot and killed by Texas police in August.
The account, which went by the handle @MAGAJavale, had over 16,000 followers before it was suspended on October 11. Users quickly noticed the use of Daniels' photograph as the account's profile picture and promptly reported the account for days before Twitter shut it down.
The account's name was listed as "Javale #BlacksForTrump" with the bio, "Veteran, husband, brother and father. #VoteRed."
Daniels, 30, was shot twice in the chest and killed by Bexar County police in front of his home on August 25. He suffered from severe PTSD, according to a press release by S. Lee Merritt, the civil rights attorney representing Daniels' family.
His family sought out help with Daniels' mental health for two consecutive days. They reached out to the Red Cross, who in turn contacted the local police for a wellness check and instructed that he should be encouraged to visit the VA hospital, according to the press release. Instead, the police fatally shot him after he "became combative." Daniels was legally armed but had no prior criminal history.
"Trump supporters continue to mock veterans and disregard serious issues of policing that disproportionately impact black veterans," Merritt told Newsweek. "The Daniels family was devastated to see Damian's likeness be exploited in such a way."
The account is one of several suspended by Twitter in the past few weeks as similar pro-Trump accounts posing as Black men began popping up across the platform, many with several thousand followers and generating over 250,000 retweets of posts using identical language, according to The Washington Post.
Deemed "digital blackface" by researchers, this disturbing trend involves using photographs of Black men taken from news sources or other websites and using them as profile pictures. Several accounts pose as common pro-Trump groups: police officers, veterans, businessmen and devout Christians.
"Our teams are working diligently to investigate this activity and will take action in line with the Twitter Rules if Tweets are found to be in violation," a Twitter spokesperson told Newsweek in an email. "Presently, we've taken action on some of the Tweets and accounts [Newsweek] referenced for violations of our policies on platform manipulation and spam."
One of the over a dozen now-suspended accounts, @CopJrCliff, claimed to be a Black police officer from Pennsylvania and Trump supporter. The profile had a similar bio as @MAGAJavale, displaying "Husband, Father, and Vet #Trump 2020." With nearly 25,000 followers, screenshots show the account was created in February 2017—the same year that Daniels' fake account was created—but became active for the first time earlier this month.
The profile picture used for the @CopJrCliff account was of Jakhary Jackson, a police officer in Portland, Oregon whose picture was recently featured in an online news article. Although Jackson was praised by conservatives for criticizing protesters in July, he told the Post on Tuesday that he has never used social media and has never lived in Pennsylvania.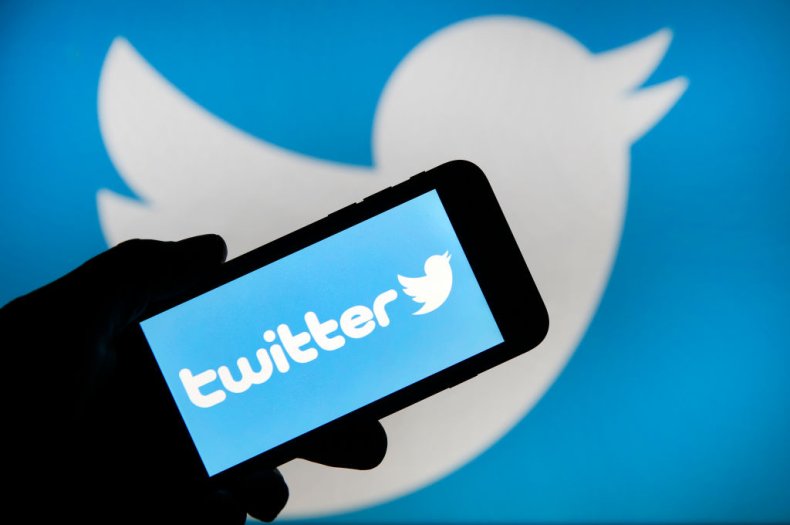 Before the account was suspended, one tweet from the @CopJrCliff account read: "YES IM BLACK AND IM VOTING FOR TRUMP!!!"
NBC News reported that several of these fake accounts, including one called @WentDemToRep, claimed back in August that the Black Lives Matter movement caused them to join the Republican Party.
According to Twitter, the platform has specific rules in place regarding manipulation and spam content, which do not allow users to participate in misleading others or intentionally manipulating conversations on the platform. Twitter defines platform manipulation on its website as "using Twitter to engage in bulk, aggressive, or deceptive activity that misleads others and/or disrupts their experience."
In recent months, Trump has attempted to appeal to Black and Hispanic voters before the November 3 election. His first public appearance following his COVID-19 diagnosis involved speaking to a large group from the "Blexit" campaign, organized by pro-Trump activist Candace Owens to convince Black and Latino voters to leave the Democratic Party.
Updated 5:50 PM ET, to include a statement from Twitter.
Updated 6:30 PM ET, to include comment from Merritt Law Firm.
Fake Pro-Trump Twitter Account Used Photo of Black Veteran Killed in Police Shooting | News