A joke article intended to satirize the national gun debate has sparked a police investigation and alarmed students, faculty and parents at a real school in Pennsylvania.
The article appeared on the website of the popular satirical newspaper The Onion on Wednesday. Headlined "School Shooter Thankfully Stopped Before Doing Enough Damage to Restart National Gun Debate," it raised concern by including a real picture of Parkland High School in Allentown, Pennsylvania. The picture was instead intended to represent a fictional Ohio school. Parkland High School is not mentioned in the article or the caption of the photo.
Students and alumni of the school soon began voicing their disapproval of the incident on Twitter.
"You shouldn't be posting pictures of schools that have nothing to do with a school shooting. This is my school and this article caused outrage and many upset teenagers. This is ridiculous," tweeted user @soffemich at The Onion.
An email sent to faculty and staff by the school's director of safety and security, Anthony Naradko, claims that local police interviewed students after learning they had become "distraught" upon seeing the photograph, as reported by The Morning Call. Despite The Onion being a well-known satire site, police are said to have investigated whether "online threats" had been made towards the school.
"This is a teachable moment for students," Naradko states in the email. "The internet frequently contains information that is not accurate or credible."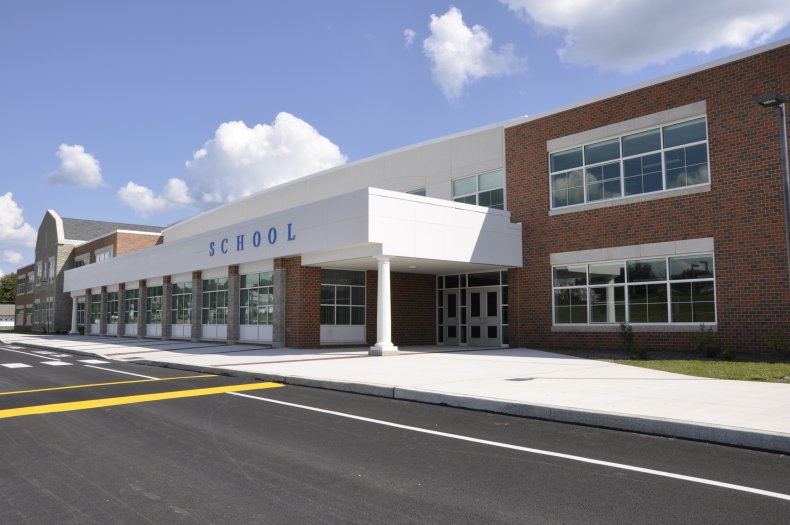 Although The Onion is intended as satire, articles from the site often get taken seriously by mistake, regardless of the absurdity of their content. A large Reddit community, r/AteTheOnion, exists to document the frequently occurring phenomena.
Commentators have increasingly suggested that the line between satire and news is becoming or has become blurred to an extent that distinction is approaching meaninglessness in recent years. Although satirical articles by The Onion do sometimes go misunderstood, it seems reasonable to assume that most of the content on the site is recognized as humor by a majority. Potentially confusing photographs like the one appearing in Wednesday's article are usually not included.
However, in the era of "fake news," several other outlets claiming to engage in satire spread misinformation where the difference may be harder to spot, whether intentional or not. An article appearing last month on the commentary site The Conversation revealed statistics suggesting an unnervingly large percentage of people are unable to make the distinction between satire and news.
Given the troubling and continuing history of school shootings in the U.S., and the understandably emotional aspect to the issue, recognizing satire on the subject may be even harder than usual.