Fake SpaceX Tweets Troll Elon Musk Over Government Subsidies, Penis Size
The chaotic takeover of Twitter continues to prove tumultuous, with new owner and CEO Elon Musk getting trolled by fake accounts spoofing his other businesses.
Musk, the billionaire known for leading companies like Tesla and SpaceX, completed his $44 billion acquisition of the social media platform on October 27, after months of uncertainty, conflict, and lawsuits. His time at the head of the site has been considered hectic, with the CEO's erratic decisions and promise to loosen moderation driving away advertisers. In a recent statement to Twitter employees, Musk admitted that the months ahead will be rough and that bankruptcy is not off the table.
Musk has also drawn fierce criticism for his retooling of Twitter's verification badge system. While the system remains in flux, the new CEO instituted an option for users to receive a blue check on their account by paying $8 a month for Twitter Blue, an option that did not require the usual steps to actually verify one's identity. This led to a rash of fake accounts with blue verification badges pretending to be other people, including politicians, celebrities, and Musk himself.
On Friday, The Intercept reporter Ken Klippenstein shared a round-up of fake accounts spoofing actual corporations, including two tweets from a fake SpaceX account directly mocking Musk. The account took aim at the private space-flight company's acceptance of government subsidies, as well as more lewd topics related to Musk's personal goals.
"Someone told Elon his d*** would be bigger on Mars and that's honestly what all of this has been about," the fake account, using the handle "@SpaceXOfficiall," tweeted.
"People often ask why we at SpaceX have accepted billions in government subsidies during our lifespan to do 1/4 of what NASA pulled off decades ago, but with a privatized company," it added in another tweet. "We don't have a good answer. But people often ask us."
As of Saturday morning, the account no longer exists and no other account with SpaceX in its name appears to have received a verification badge.
The other tweets highlighted by Klippenstein came from accounts spoofing the likes of Nestle and Coca-Cola, mocking the former for its infamous opposition to water rights and the latter for its contribution to plastic pollution. Other notable examples of the trend have included a tweet from a fake Pepsi account saying that it prefers Coke, and a fake Eli-Lilly account announcing that the company would be making insulin free, a tweet that prompted an apology from the real company and caused its stock to plunge a little over 4 percent, Forbes reported Saturday.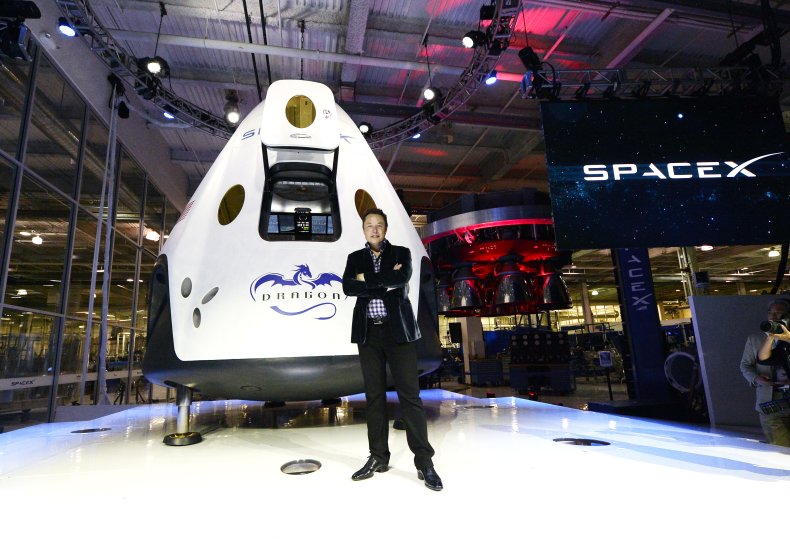 The same day that Klippenstein highlighted the fake SpaceX account, Twitter announced that it would be pausing the Twitter Blue verification system, citing the issue of brand and celebrity impersonations.
Newsweek reached out to Twitter for comment.