Fake Trump 'Time' Magazine Covers Hang in His Golf Clubs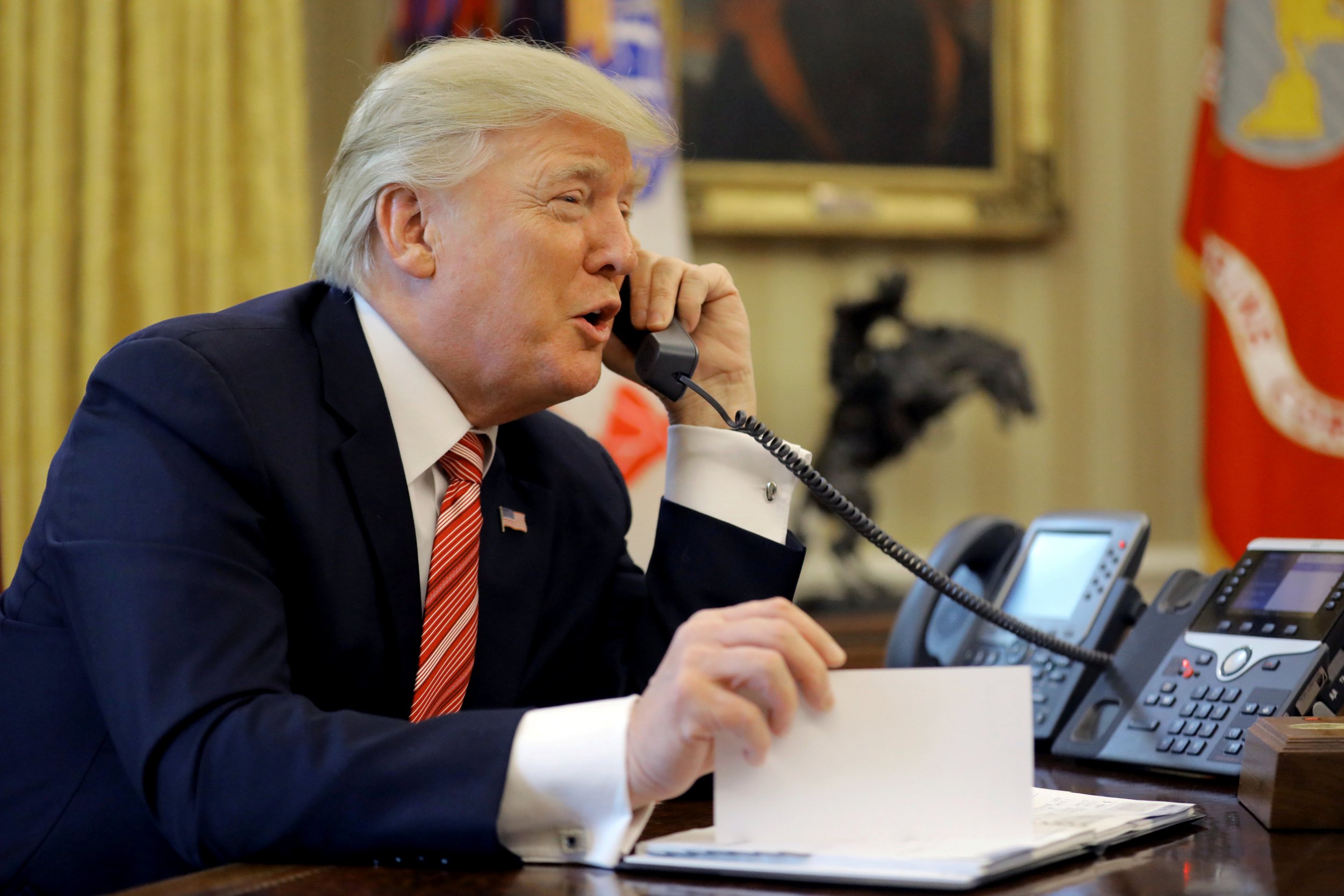 President Donald Trump has garnered a reputation for being somewhat misleading on the facts of his accomplishments—whether it be the size of his inauguration crowd or his Electoral College tally. Trump also seems to have a particular fascination with how many times he has been on the cover of Time magazine, stating incorrectly in January that he had been featured a record 14 or 15 times. In fact, at that point he had been on the cover 11 times, which was 44 fewer than record holder Richard Nixon.
Related: Georgia bans "Covfefe" license plates, stopping Trump meme sensation
But just how seriously Trump took his pride at being—or, indeed, at not being—on the cover of the magazine was not really known until The Washington Post uncovered on Tuesday that a framed copy of Time with a portrait of Trump on the cover hangs in at least four of Trump's golf clubs, including in Scotland. Referring to the reality TV show the president formerly starred in, a headline exclaims, "The Apprentice is a Television Smash," and more praise is seen at the top of the cover: "Trump is Hitting on All Fronts...Even TV!!"
There is, however, one big problem with the cover: It's fake.
"I can confirm that this is not a real TIME cover," Kerri Chyka, a spokeswoman for Time Inc., wrote in an email to the Post.
There was, in fact, no Time cover on the date stated on the front of that fake cover, March 1, 2009.
One of the clubs where the fake cover resides is the Trump National in Virginia. Since becoming president, Trump has visited the club on multiple occasions, including this past weekend. As The Washington Post reported, a photo of Trump dining with former NFL star Peyton Manning and Republican Senator Bob Corker earlier this month showed the president actually sitting facing the Time cover.
Asked for comment, White House spokeswoman Sarah Huckabee Sanders told the Post in an email: "We couldn't comment on the decor at Trump Golf clubs one way or another."
As some pointed out on Twitter, had Trump spent more time looking at the accompanying headlines on the cover, rather than just the fake tributes, it might actually have seen him embrace a different stance on climate change.
"Global warming: A New Age of Extinction," reads one of the secondary headlines, which in fact wasn't published until the following month.
Elsewhere on the cover are two other headlines that actually appeared on a real Time issue released the following day, but which featured a very different-looking photo: of the actress Kate Winslet.
Even the barcode is a giveaway on the fake. It turns out that it's not for a magazine but for video karaoke software, allowing you, too, to pretend you're something your not, should you so desire.