Fake U.S. Embassy in Ghana Shut Down After Decade In Operation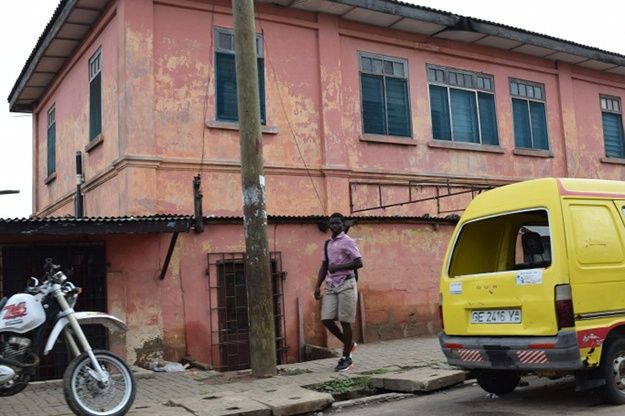 A joint U.S. and Ghanaian operation has shut down a fake U.S. embassy in the West African country, which issued counterfeit U.S. visas at a cost of $6,000 for around a decade, the State Department said.
Officials seized 150 passports from 10 countries and legitimate and counterfeit visas from the U.S., the European Schengen Zone, India and South Africa when they conducted raids on the fake embassy in the Ghanaian capital Accra during the summer, according to a State Department statement issued on Friday.
The operation had been run by Turkish and Ghanaian organized crime rings. Some of the suspects are still at large and being pursued by Ghanaian authorities, according to the statement.
The fake embassy was located in a pink building in Accra that flew an American flag outside and had a picture of U.S. President Barack Obama hanging inside. It was open three days a week for issuing visas but did not take walk-in appointments, instead ferrying customers from across West Africa—including Ivory Coast and Togo—to Accra and putting them up in a hotel before issuing the visas.
"For about a decade it operated unhindered; the criminals running the operation were able to pay off corrupt officials to look the other way, as well as obtain legitimate bank documents to be doctored," the statement said. The criminals used a dress shop as a front for the operation and used a sewing machine to produce the binding for fake passports.
U.S. visas are in high demand in West Africa, with many Ghanaians looking to join family members who have emigrated to the country. Approximately 235,000 Ghanaian immigrants and their children live in the U.S., according to a 2015 report by the Migration Policy Institute, a think tank based in Washington. The U.S. Visa Office issued 3,601 visas to Ghanaian applicants in the fiscal year 2015.