Bucky and Falcon Coming to Disney Streaming Service, Vision Joins Scarlet Witch Series
Captain America's two best friends are getting their own show on the Disney streaming service. Variety reports Malcolm Spellman, executive producer of Fox's Empire, is working on a limited series featuring Falcon and Winter Soldier. This is the first Marvel show in development on the service that has a writer attached.
Bucky, a.k.a. Winter Soldier, is played by Sebastian Stan. First introduced in 2011's Captain America: First Avenger, he's Captain America's best friend. Sam Wilson, a.k.a. Falcon, is played by Anthony Mackie. He was first introduced in Captain America: The Winter Soldier where he was recovering from PTSD. He and Cap hit it off from the jump, quickly becoming allies during the start of the HYDRA uprising. Falcon helped Cap save Bucky from HYDRA's brainwashing. The two developed quite a friendly chemistry in Captain America: Civil War.
Both characters appeared in Infinity War, and both dissolved after the Thanos snap. Loki, who died in Infinity War, and Scarlet Witch, who also vaporized, will also each get their own series on the Disney Streaming Service as well. The shows, featuring Tom Hiddleston and Elizabeth Olsen respectively, are expected to be six to eight episodes, much shorter than Marvel's Netflix standard. Marvel Studios head Kevin Feige, who heads up the Netflix shows as well, is expected to have an active role in production. /film reports Vision will appear in the Scarlet Witch show, and it could center around the superpowered couple's relationship, which has never been extensively explored on-screen.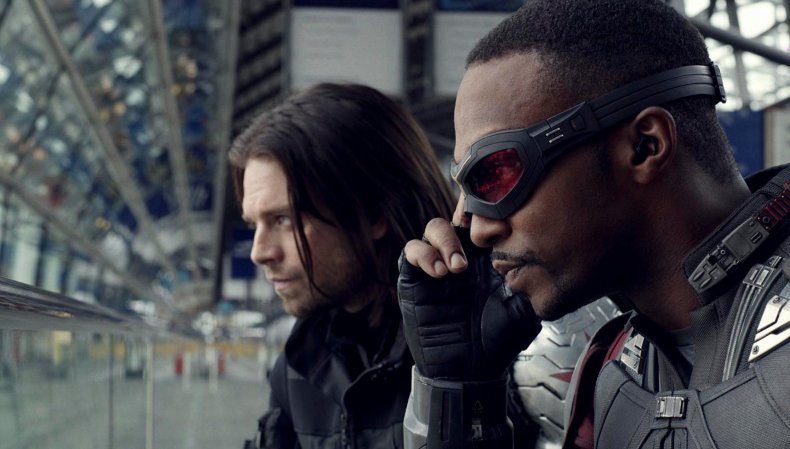 These latest announcement comes on the heels of the cancellation of Marvel's Luke Cage and Iron Fist. While Marvel claimed "creative differences" for the cancellation of Luke Cage, it remains unclear if the upcoming streaming service launch factored into the decision. Marvel and Disney declined to comment on Variety and /film's reports.