Fall Book Preview: 13 Most Anticipated Fiction, Nonfiction Releases in Fall 2019
Each year, the fall season brings cooler weather, colorful foliage and a flood of new books. Here are some of the upcoming releases, or recent releases, that you might want to look into.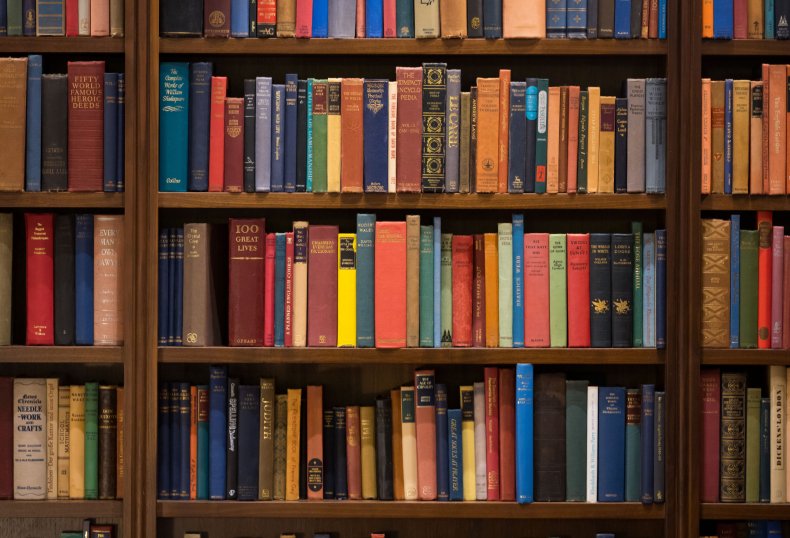 Permanent Record by Mary H.K. Choi
September 3
Fiction
The second novel from Mary H.K. Choi brings together two unlikely lovers in a bodega at 5 a.m. One is famous and desperate for a break, the other a college dropout with few ambitions. But no relationship is easy.
Choi released another novel, Emergency Contact, in April. She's also well known for her nonfiction writing, which is celebrated by many writers.
Dominicana by Angie Cruz
September 3
Fiction
A 15-year-old Dominican girl is whisked away to New York City for an arranged marriage. Though Ana Cancion wants to break out of the life she didn't ask for, she's persuaded to stay. The city offers her a new life, and Cancion questions what future she really wants.
The Testaments by Margret Atwood
September 10
Fiction
The Handmaid's Tale follow-up is here! Fifteen years after the van door slammed on Offred, readers will find out exactly what happened to her. The book has three women narrators. The characters are fictional but the story is inspired by America's current political climate, Atwood has said.
The Institute by Stephen King
September 10
Fiction
The horror-writing legend Stephen King is back with a bone-chilling tale of a boy with special powers. Kidnapped in the middle of the night after his parents are murdered, Luke Ellis wakes up in a room that looks just like his own. He's not home, though. He's in "The Institute," a sinister research center.
Talking to Strangers by Malcolm Gladwell
September 10
Nonfiction
Best-selling author Malcolm Gladwell delves into the question of how we interact with strangers: who we do and don't trust, and whether our instincts are reliable or not. (Spoiler alert: Not.)
Over the Top: A Raw Journey to Self-Love by Jonathan Van Ness
September 24
Nonfiction
Queer Eye groomer Jonathan Van Ness earned his positive outlook the hard way. In Over The Top, he writes about growing up—and coming out—in a community reluctant to accept him.
The Water Dancer by Ta-Nehisi Coates
September 24
Fiction
This novel from Ta-Nehisi Coates uses the supernatural to examine America's ugly history. Protagonist Hiram Walker was born with a gift, one that saves his life, and takes the reader with him in exploring the human and spiritual costs of slavery.
Make It Scream Make It Burn: Essays by Leslie Jamison
September 24
Nonfiction
In this essay collection, Leslie Jamison confronts the challenges of love, loss, motherhood and more. She brings readers the world's loneliest whale and the Museum of Broken Relationships, and finds reasons to be joyful even in the hard work of being human.
Face It by Debbie Harry
October 1
Nonfiction
Former Blondie singer Debbie Harry recalls life in a rock band in the gritty New York of the 1970s, and writes movingly about advocating for the LGBTQ community.
How We Fight for Our Lives by Saeed Jones
October 8
Nonfiction
In this powerful memoir, Saeed Jones opens up about his young life as a gay, black child in the south.
Grand Union: Stories by Zadie Smith
October 8
Fiction
This is Zadie Smith's first collection of short stories, including some of her most popular from the New Yorker and unpublished works as well. Her voice and subjects encompass the serious and lighthearted.
Suicide Woods: Stories by Benjamin Percy
October 15
Fiction
Oh horrors! The stories in this Benjamin Percy collection are dark, chilling and perfect for October if you're looking for a spooky tale about a Bermuda triangle, a train mystery, the death of a child.
In the Dream House by Carmen Maria Machado
November 5
Nonfiction
Carmen Maria Machado is back with a collection of personal essays, conjuring poetic images from the moments that shaped her life.