Fall Equinox Means Red Wine Season: 9 Bottles to Celebrate the Official End of Summer
Fall equinox may be the official end of summer, but the seasonal entry marks yet an even more special time—the start of red wine season.
If you enjoy all varieties of wine as much as I do, then you've likely had a sip of Pinot Noir and Cabernet on even the hottest of days during the summer. Nothing, however, brings out the beauty of the colorful changing of leaves or the crispy cool weather conditions quite like red wine. Not to mention the many at-home chefs who will finally break out the crock pots and Dutch ovens to cook up hearty stews and soul-warming soups, which are even more fulfilling when paired with a glass of full-bodied vino.
Below you'll find a list of 10 red wine contenders that will surely bring the celebration on any day this fall.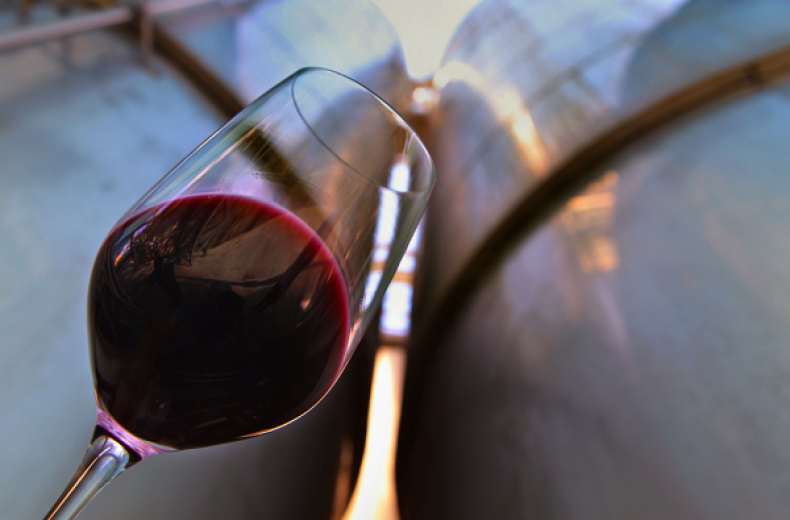 Gnarly Head Old Vine Zinfandel
Gathered from vines ranging from 35 to 80 years old on the winery's Lodi, California, vineyard, the Zinfandel grapes produce an exceptionally intense and rich ripe wine complete with notes of blackberry jam layered with hints of mocha, spice and vanilla. Retails for about $10
Kumeu Village Pinot Noir 2019
Bright and fresh, the New Zealand Pinot Noir is bursting with red fruit aromas, while on the palate it's surprisingly cool and dry. While the finish isn't particularly long-lasting, it's uplifted with chalky tannins that make it all the more memorable. Retails for about $18.
Skyside Red Blend 2017
Hailing from California's North Coast, Skyside Red Blend features a dazzling combination of Merlot Petite Syrah and Cabernet Sauvignon that generates a splashy aroma of cranberry and plum sprinkled in baking spices and chocolate. Much like its smell, the taste of the wine on the palate is equally round, exuding many similar fruit and spice complexities that develop into a lingering finish. Retails for about $20.
Terrazas de los Andes Reserva Malbec 2017
Deep red hues highlighted with shades of purple, this Argentinian Malbec features a toasty and spicy character reminiscent of chocolate and black pepper. Despite its dry and delicate tannins, it's jam-packed with dark fruit flavor that is intensely noticeable in the finish. Retails for about $20.
Bonterra Organic Vineyards' Elysian Collection Merlot $25
If you're looking for something delightfully smooth and fruit-forward, look no further. This Merlot radiates flavors of freshly picked black plums and raspberries, complimented with a touch of minerality. Retails for about $25.
Château du Moulin-à-Vent, Moulin-à-Vent
Don't let the aromas of red and black fruits and florals fool you, this charming Gamay from the Beaujolais region of Burgundy, France is well balanced with body and structure, which is uplifted by its fine tannins and spicy lingering finish. Retails for about $45.
Cakebread Two Creeks Vineyard Pinot Noir
Rich and lively, this Pinot Noir is a song full of strawberry, black cherry and plum notes. Delicate and refined on the palate, the wine comes to life on the palate thanks to bright raspberry, cherry and mineral undertones. Retails for about $50.
The Prisoner Wine Company The Prisoner
A melody of Zinfandel, Cabernet Sauvignon, Petite Sirah, Syrah and Charbono creates this harmoniously satisfying blend of red wine. Ripe and persistent flavors of raspberry, pomegranate and vanilla are noticeable from the very first sip to its well-balanced, full-bodied, vibrant finish. Retails for about $50.
Robert Mondavi Winery Oakville Cabernet Sauvignon 2016
From one of the many California estates belonging to legendary winemaker Robert Mondavi, this Cabernet Sauvignon is, simply put, bold and beautiful. Notes of blackberry and cassis take the front seat while flavors of dark chocolate and spiced oak are peppered in between, resulting in a supremely long and enticing finish. Retails for about $65.