'Fall Guys' Slushie Bear Skin Revealed as New Prime Gaming Bundle
Fall Guys: Ultimate Knockout Season 3 continues with the second of many Prime Gaming drops to come. The latest Twitch Prime perk is the Slushie Bear skin, and it might be the cutest way to enjoy some Fall Guys during the coldest months of the year.
Seen below, the Slushie Bear skin clothes your Fall Guy in a pink fur coat with a sweet Polar Bear head on top. Not only does it keep your head warm, but it just might protect your noggin from a few failed rounds of Door Dash as well. The bundle can be claimed by going to the Fall Guys Prime Gaming rewards page.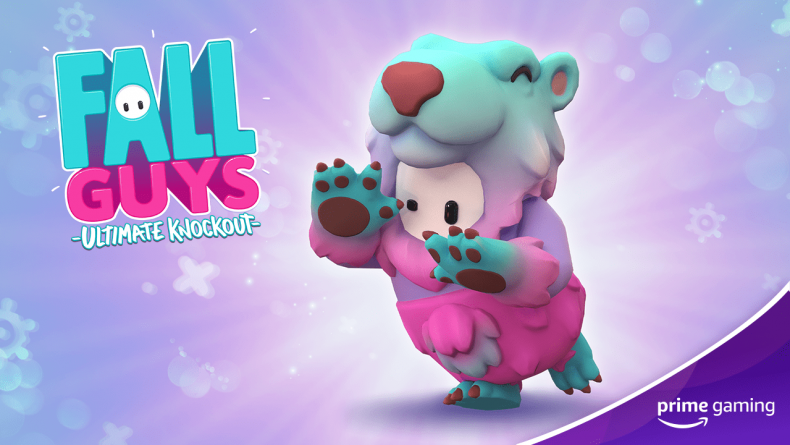 As with all Prime Gaming bundles, however, the Slushie Bear skin is just one part of the perk. In addition to the outfit, Prime subscribers also get a purse of 6,500 Kudos, which should help you work toward another coveted cosmetic you might have your eye on. With these Kudos alone, you might be able to purchase a more ordinary item, but hopefully you've been amassing a larger collection of your own through gameplay.
The Slushie Bear bundle is the second Prime Gaming bundle for Fall Guys, and additional sets are expected to drop on a regular basis through May. The first bundle, Winter Warmer, includes the Winter Warmer skin and three Crowns.
It's also worth noting that, while Prime Gaming bundles are exclusive to Amazon Prime members, that reward does include those using a 30-day free trial. So, if you really like the look of the Winter Warmer skin, you can easily get it for free by setting a trial account up. In addition to free rewards in Fall Guys, other popular games, such as Apex Legends and PUBG, routinely offer free Prime Gaming unlocks for players. Prime Gaming members also get one free Twitch channel subscription each month, which allows you to support your favorite streamers.
Even though Fall Guys has lost some of the momentum it established when it launched for free on PlayStation Plus over the summer, the game has continued to maintain a passionate player base by leveraging a drip feed of new content. The last big update for Fall Guys arrived in mid-December alongside Season 3, and fans are waiting for a midseason patch due to arrive soon.
Fall Guys: Ultimate Knockout is available now on PS4 and PC.
What do you think of the Slushie Bear bundle for Fall Guys? Have you been enjoying Fall Guys Season 3 so far? Tell us in the comments section!