'Fall Guys' Update Is a Chef's Kiss of Changes Sure to Please Players
Fall Guys has swept the video game world and a week after its release, its first update adds a new level and de-prioritizes another that fans weren't too keen on. Can you say, chef's kiss?
Developed by Mediatonic and distributed by Devolver Digital, Fall Guys saw some hiccups after its release, but this new take on battle royal games has put out its first update. Most of the fixes in the version 1.01 update are bug fixes especially on certain levels like Tip Toe where the physics would behave erratically.
However, fans will be pleased to know that the event Royal Fumble will not be chosen as often in the final round. Arguably the least liked event in all of Fall Guys is Royal Fumble. This event pits players against each other in a game of keep-away. Find the raccoon tail and run away from the others until the time runs out. Players can steal the tail from anyone, so the trick is to be the last one with it.
As for what the new level in Fall Guys is, Jump Showdown, which was in the game's beta but not the final release, will now join the rotation of events during each match. Jump Showdown is an event where there are two spinning wheels that can knock you off the level. Players must jump to avoid them as the floor falls away little by little.
This new level is a final stage, so only one bean can leave as the winner.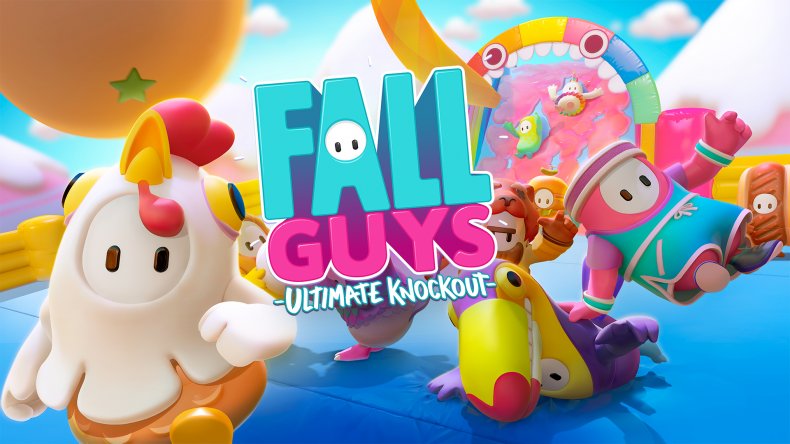 FALL GUYS VERSION 1.01 PATCH NOTES
Lowered the weighting for Royal Fumble to add more final round variation
Fixed crash at launch with certain regional calendars set in the operating system
Improved messaging for matchmaking and server errors
Fixed physics behaving erratically at high framerate on levels like Tip Toe
Fixed crown in Fall Mountain not being grabbable in rare situations
Addressed some collisions in Block Party allowing players to bypass the blocks
Fixed Parties sometimes failing due to too many requests
Addressed some special characters causing display issues in player names
Fixed Big Tease Achievement not unlocking in specific regions
PC only - Fixed certain game controller models not being detected on PC
Fall Guys is available for PS4 and PC. If you have a PlayStation Plus account, which you'll need to play online, the game is free for a limited time.
Are you enjoying Fall Guys? What is your favorite match type? Let us know in the comments section.