Fall in Support for Duterte Drug Killings, Survey Finds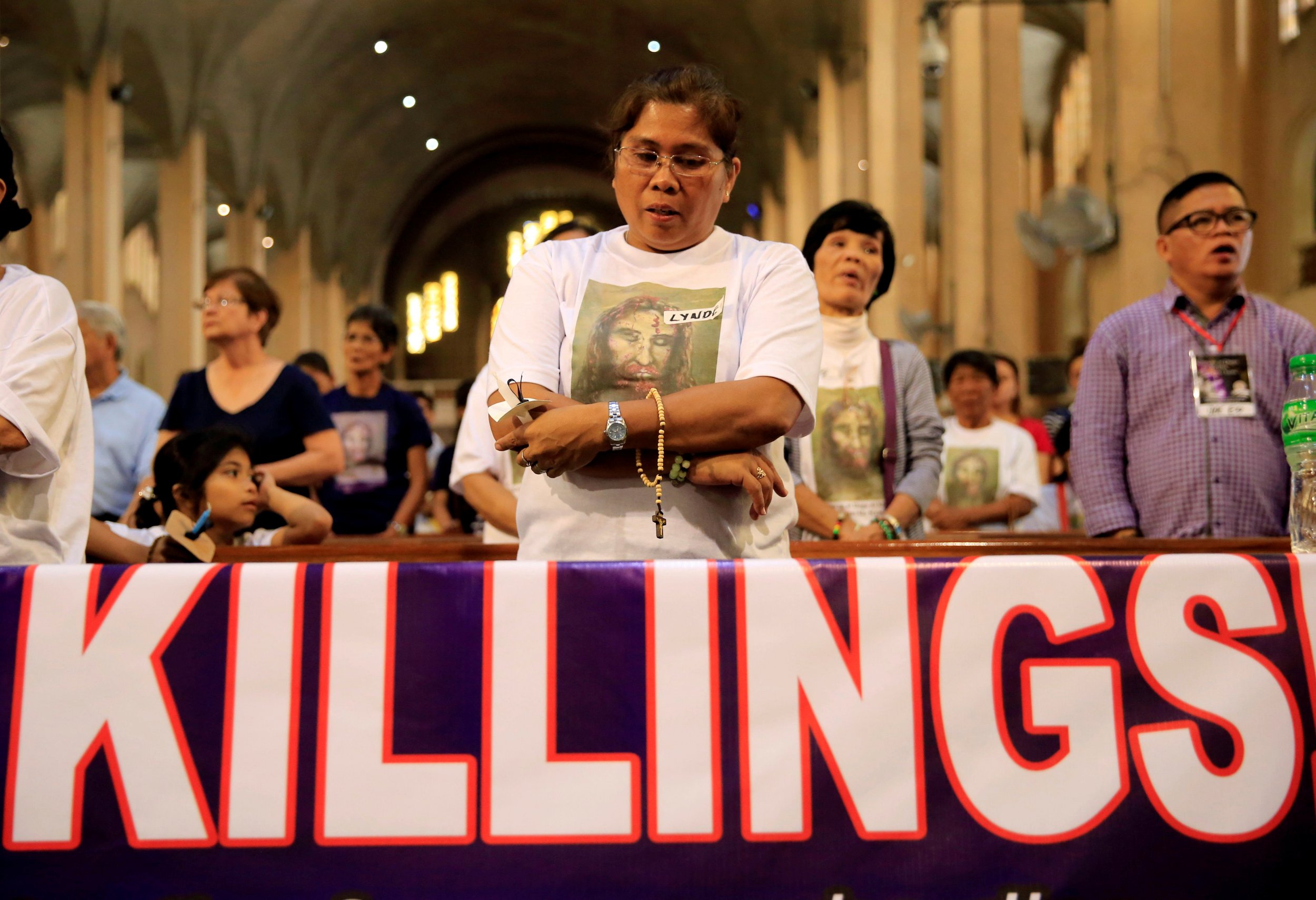 Support for President Rodrigo Duterte's aggressive war on drugs, which has resulted in the killing of an estimated 9,000 people since his election in June 2016, has fallen for the first time, a survey shows.
The survey, carried out by Social Weather Stations (SWS), found that 78 percent of the 1,200 people questioned were satisfied with the crackdown on drugs, down from 85 percent in December 2016, Reuters reported.
The majority of respondents—73 percent—said they were concerned that they or someone they know would be the victim of extrajudicial killings, which rights groups say are responsible for about two-thirds of the deaths.
"Our investigations into the Philippine 'drug war' found that police routinely kill drug suspects in cold blood and then cover up their crime by planting drugs and guns at the scene," said Peter Bouckaert, emergencies director at Human Rights Watch.
The police deny the allegations, but the SWS survey found that although 44 percent of respondents were undecided, the percentage of those who believe the police denials fell by a third from nine percent to six.
"This is a black eye for the Philippine National Police. I don't think this will impact on the president, it's more on the police whose members were seen and perceived to be more involved in crimes and in the killings. They should do more and convince the public about reforms not by words but by actions," said Ramon Casiple, head of the Institute for Electoral and Police Reforms.
The presidential palace has played down the report, with spokesperson Ernesto Abella saying Filipinos support Duterte's policy, according to the Phil Star newspaper.
The SWS poll was conducted March 25-28, and also found that 92 percent of Filipinos said it was important to capture drug suspects alive rather than kill them.
The impact of the war on drugs in the Philippines remains unclear. Davao, where Duterte was mayor before becoming president, still has the highest murder rate and the second highest number of rapes in the country, reported the Guardian.