Falling Social Gaming Company Share Prices Down to 'Fickle' Marketplace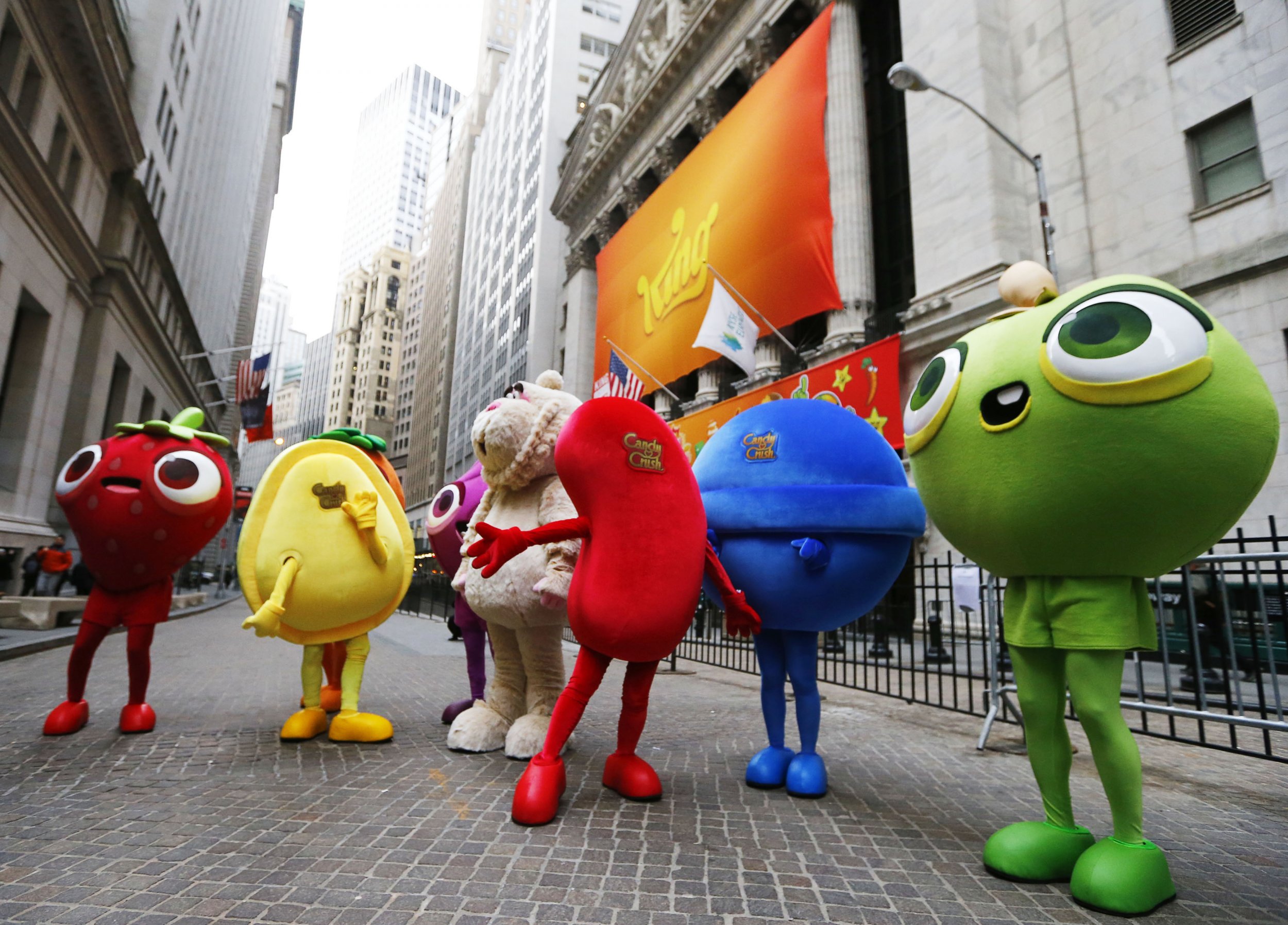 Short shelf lives, fickle consumers and increasingly savvy investors have contributed to falling share prices in online social gaming companies like Zynga and King, making them unattractive ventures, according to industry analysts.
Zynga, the company behind farming simulation social network game Farmville, has seen a steep decline in its share prices and a steady fall in its daily average users from 2012 to 2014.
Zynga's share prices in March peaked at $5.79 a share, but by January 2015 they had fallen to $2.32. These figures correspond with a drop of 46 million in their daily average users from 2012 to 2014.
Similarly, creators of Candy Crush Saga, King Digital Entertainment PLC, who went public on the stock market in March 2014, saw their share prices peak in July at $22.53, before plummeting to $11.25 by October. They currently sit at around $14 a share.
Paul Jackson, practice leader in digital media at independent analyst and consultancy firm Ovum, said he believes investors are becoming wiser to the level of unpredictability and uncertainty in the market.
"You can build a social game and you can put it out there and enjoy success. But once it's listed and has significant investments on board, suddenly you're not making any money from that key game that may have made money in the quarter before, and that becomes an issue."
"What people fail to do is build a second and a third game. Zynga, King and even Rovio sold themselves on the back of their hit games, Farmville, Candy Crush, Angry Birds, but the problem comes a year later when no one's playing that game anymore, or their two or three follow-up games."
"In the medium to long term it is extremely off-putting to investors. The field changes so quickly that success a year or 18 months ago was in a different marketplace to what we're in now."
He went on to compare the commodity to investments in the movie studio portfolio: "The level of uncertainty is in same ballpark, but it's greater in social gaming, as even if you're an independent movie studio or TV station, you'll probably make some money back as you put things in cinema or on Amazon.
"With social games you can put it out there and it can make literally nothing, or not even enough to pay off development costs. It's an all or nothing type gamble. Investors are now asking firms for their portfolio of games in the pipeline over the next couple of years and asking them how many of those do they think will be successful and have good return."
Michael Bilbe, a trader at an international financial services holding company, said he believes the trouble with these companies from an investment point of view is that they are subject to consumer 'fads'.
"The app market is very fickle, and games like Candy Crush are easily replaced by the next popular game," he said.
"If you compare these social online gaming companies to more established online companies like Google, who have from the outset established themselves as an integral part of how people use the internet, they have a considerably more sustainable business model.
"That is not to say that they will not continue to innovate and develop demand, but with any social-based corporation the market can change very quickly."
King's Candy Crush Saga remains the third highest grossing app, drawing in an estimated $978,065 in daily revenue. Sitting at fourth is Candy Crush Soda Saga, King's follow-up to the successful predecessor. Along with Supercell, creators of the game Clash of Clans, the company has dominated the app charts over the past two years.
However, according to Jack Kent, mobile director at global information firm IHS, the quarterly revenue generated by King has declined. It peaked during Q3 of 2013 at $621 million, but has dropped year on year to $514 million in Q3 of 2014. In turn, the quarterly revenue generated by Candy Crush has dropped from over 75% to 51% - a probable reason for its declining share value.
"When titles naturally wean and lose popularity they face a real challenge keeping users engaged and being able to bring users with them onto a new game," said Mr Kent.
"We haven't seen many companies be able to replicate that success and build a catalogue of hit games."
However, Dr Nicholas Hirschey, an assistant professor of finance at London Business School, sees a brighter future for social gaming investment.
"Social gaming is not inherently unattractive to investors who see it as part of the mobile space, which is a new industry with huge opportunities," he said.
"While social gaming firms have struggled transitioning to a repeatable business model, their relatively large market caps indicate investors think there's a lot of potential."
He observed that, despite the fact King's stock is down by around 25% since its Initial Public Offering (IPO), this is not that unusual.
"There's a lot of research showing firms underperform within the broader market following the IPO," he said.
However, King's stock rose 20% in the after-market in Q4, according to results released this week.
King CEO, Riccardo Zacconi, said: "The results demonstrate the strength of our franchises, the extraordinary power of our massive player network and our ability to repeatedly launch new top grossing games."
Correction: This article orignally stated that King's quarterly revenue peaked in Q3 of 2014. It was in fact Q3 of 2013.