'Fallout 76' Beta Release Date: Start Exploring West Virginia in October
Fallout 76 was announced a few months ago, with Bethesda confirming a beta before its Nov. 14 release date. We still don't know the release date for the beta, but a recent forum update confirms it won't start until some time in October.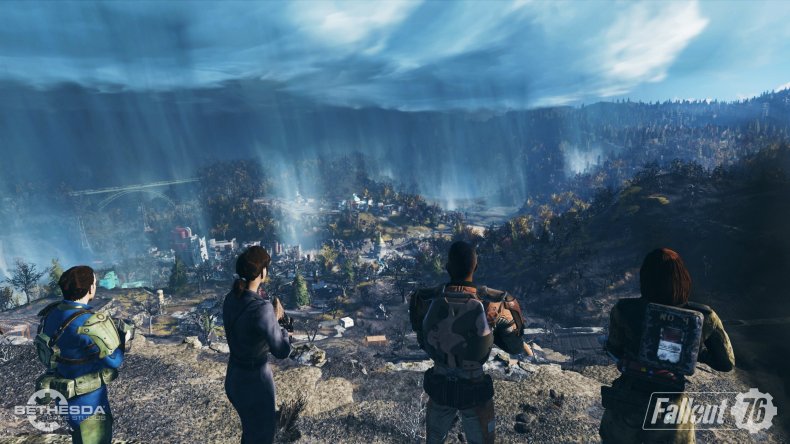 This information comes from a forum post made by community administrator jurassica. The post confirms an October start time for the Fallout 76 beta, and says the beta isn't open to everyone all at once. We already know from the Fallout 76 website the only way to participate in the beta is to preorder Fallout 76, but that doesn't grant you entry immediately. "We'll start small and grow over time as we prepare for launch," the post reads.
The post also mentions that a Fallout 76 panel will take place at this year's QuakeCon in Dallas. The panel features Todd Howard himself, going over the many Perks and other character systems players can expect when Fallout 76 releases. The panel also features a Q&A portion with the audience.
Get your unlimited Newsweek trial >
If you can't attend QuakeCon in person, the panel will be streamed on both Mixer and Twitch. The panel takes place on Saturday, Aug. 11 at 12 p.m. EDT.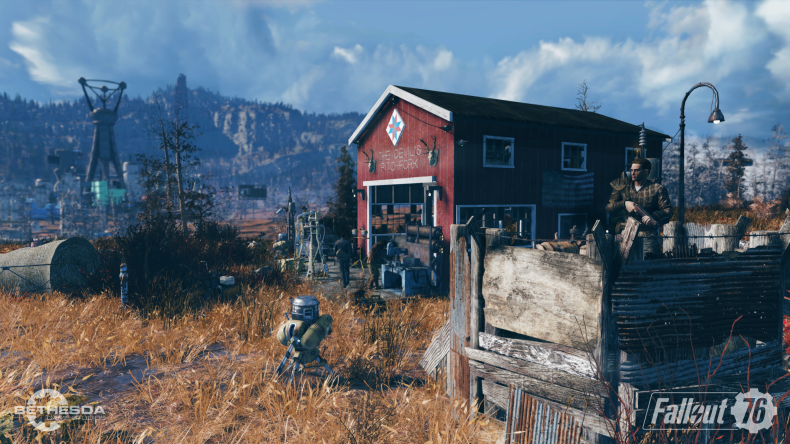 If you do pre-order Fallout 76, there are a few steps you must complete to ensure your spot in the beta. If you pre-order your copy through the PlayStation or Xbox store, or through Bethesda.net, the account you pre-ordered through will automatically be eligible for beta access. If you pre-ordered a physical copy at a store, look on your receipt or wait for an email that contains a beta access code. Once you have your code, go here and redeem it.
The Fallout 76 beta is available first through Xbox One, then rolls out to PS4 and PC afterwards. This means Xbox One owners can likely look forward to playing the beta in early October, while everyone else must wait until mid-October. It is unknown at this time how long the beta will be active.
Get your unlimited Newsweek trial >
So what do you think? Are you excited to play Fallout 76? Are you disappointed to see beta access tied to a pre-order? Let us know your thoughts in the comments section below.
'Fallout 76' Beta Release Date: Start Exploring West Virginia in October | Gaming