'Fallout 76' Beta Releases on Xbox One First, All DLC Will Be Free
We have no idea when the beta for Fallout 76 will begin, or what will be included. What we do know is Xbox One gamers have more time to explore the wastelands of West Virginia. This information comes from the Bethesda Fallout 76 FAQ page.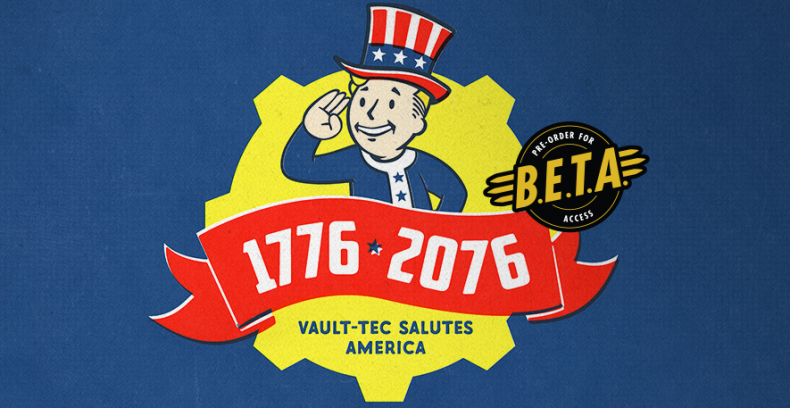 When clicking on the "When and on what platforms will the Fallout 76 beta be available?" question, the site says the beta time hasn't been determined yet, and to follow the Fallout social media channels for more information. The answer ends with "Please note that the B.E.T.A. for Xbox One will begin first, followed by other platforms."
Don't worry, PS4 and PC gamers still have access to the Fallout 76 beta. However, Xbox One owners will receive bonus time to try out the new game. This will likely be an extra week or two ahead of other consoles.
If you want to participate in the beta, you're going to have to drop some cash. While the Fallout 76 beta technically is an open beta, you can only get a key by pre-ordering. The keys will automatically be delivered to the platform you bought Fallout 76 on if you made a digital purchase. If you bought a physical copy, look for a code printed in an email or on your pre-order receipt. Once you find the code, head here to redeem it and get yourself into the beta once it is active.
While we don't have all the answers about how the online-only approach to post-apocalyptic gameplay will work in Fallout 76, we do know cosmetic microtransactions are a planned inclusion, as mentioned in the Noclip documentary on the development of Fallout 76 seen above, at around the 30:30 mark. Bethesda has also confirmed that all cosmetics available for purchase can also be earned through gameplay alone.
Fallout 76 will release for PS4, Xbox One and PC on Nov. 14. Expect the beta to take place in September or October, ahead of the game's launch.
So what do you think? Are you excited to learn that Fallout 76 features free DLC? Do you wish entry to the Fallout 76 beta wasn't tied to a pre-order? Let us know your thoughts in the comments section below.