'Fallout 76' Client Out of Date Error Hits Xbox and PC After Update Glitch
Fallout 76 players across Xbox and Windows 10 are currently unable to connect to Bethesda's multiplayer servers due to an unexpected glitch following the surprise deployment of a 14GB update Tuesday afternoon. After installation, those who have the patch are now receiving a "client out of date" error.
As the issue continues to become more widespread, Bethesda has created a forum thread to discuss its progress in resolving the bug. So far, however, there isn't much to report. "We are currently investigating an issue that is causing Xbox users and Microsoft Store users on Windows 10 to download an update that puts their client out of date," the source thread reads. "Keep an eye out on this thread for updates." It's further been added that users should "not cancel the update on your screen as it will cause the game to uninstall."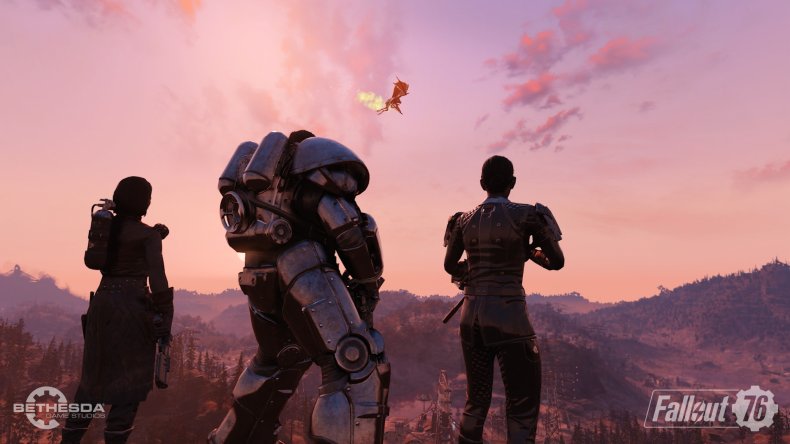 As longtime Fallout 76 loyalists know, this update problem is hardly the first bug Bethesda has been forced to address since the game launched in 2018. From its messy post-launch period to more recent shortcomings involving premium subscriptions and dupe glitches, this open-world game has certainly lived up to its publisher's negative reputation for its abundance of technical follies. While much of the strong public distaste for Fallout 76 has faded over years of the game's existence, this issue with an erroneously deployed update is just another embarrassing roadblock in ensuring the title fosters a passionate community of players.
Bethesda has not officially commented on the specifics of how this mysterious update came to be, but the most common theory amongst players is that a build of the upcoming Steel Dawn update accidentally made its way to live servers. The substantial patch is expected to release December 1, which could very well mean someone's virtual calendar was off track by one week. As of now, it's unclear how the patch will, or if it even can, be rolled back in a timely manner. At best a new update will have to be deployed for Xbox and Windows 10, and at worst those who install the download may be forced to uninstall Fallout 76 completely.
The Steel Dawn update for Fallout 76 intends to kick off the game's third season of content themed around the highly anticipated arrival of the Brotherhood of Steel. There are also major plans for expansion of the CAMP system and overhauls to the hunger and thirst debuffs that have been part of the experience since launch. Even though some folks have seemingly downloaded that content today, it can't be used till next week.
Fallout 76 is available now for Xbox One, PS4 and PC.
Are you getting the "client out of date" error on Windows 10 or Xbox? Have you downloaded the update? Tell us in the comments section!