'Fallout 76' February 14 Server Maintenance Addresses Exploit Abuse and Item Duplication
Fallout 76 servers are down for maintenance ahead of the February 2019 update. Find out server status and everything the patch aims to fix, including issues with item duplication exploits.
If you've spent any time playing Fallout 76, chances are, you've noticed the game has an issue with exploit abuse — specifically, the use of exploits to "dupe" or create duplicate items in the game.
The Fallout community has been up in arms about the many hacks and glitches being exploited in the game and Bethesda has issued a number of patches to try to fix the problem. The companies efforts thus far have been in vain as new glitches keep popping up and as soon as they do, new YouTube tutorials surface to teach the masses how to leverage exploits to gain more items. The whole scenario has wreaked havoc on the game, causing everything from server issues to problems with the in-game economy.
With the latest February 14 Fallout 76 patch, the devs are once again striking out against item dupers, in hopes of creating a more fair and stable game environment. In a set of preliminary patch notes, the devs lay out their plan for addressing the current item duping problem. According to the release, the new update will work to remove items that have been created with duplication exploits. "These removals are highly-targeted at a specific list of items," the devs wrote. In addition to the February 14 server maintenence, Bethesda also released a set of preliminary patch notes for next week's Patch 6. You can check out an overview of the changes, here.
Fallout 76 February 14 Maintenance Notes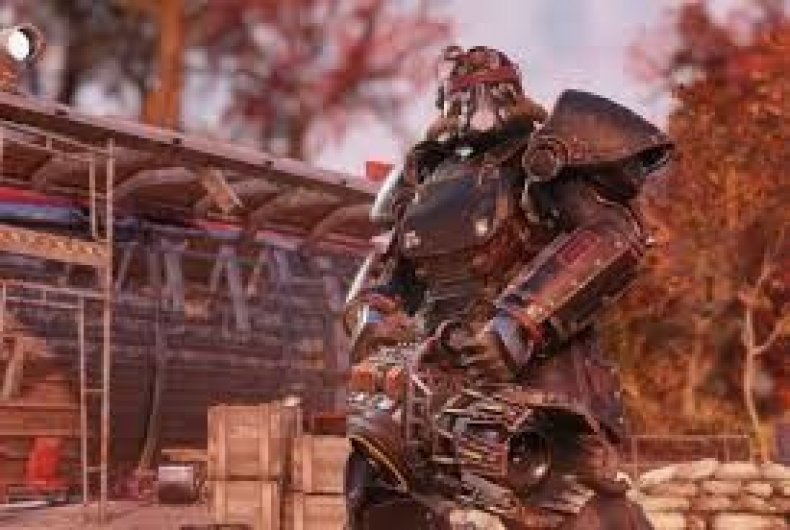 UPDATE 2:00 p.m. ET - Fallout 76 servers are back online. The devs have updated the maintenance notes with the following information:
"We've just completed some "Spring cleaning" to rid the Wasteland of many items that were created through the abuse of duplication exploits.

These actions were highly-focused toward a list of over 400 weapon and armor items we identified as common duplication targets. Players who had multiple copies of any of these duped items, whether they obtained them using an exploit or by acquiring them from another player, will find that all but one of each of those items have been removed from their characters. Power Armor was exempt from today's item removals, but we are actively discussing another wave of action to target these items in the future.

Additionally, if a player had multiple copies of duped items removed as part of today's actions, we also performed a follow-up search of their account for very large amounts of Nuka-Cola and removed those, as well.

Finally, during our investigation leading up to these actions, we determined that less than 1% of all Fallout 76 accounts combined across all three platforms needed to have duped items removed. This means the vast majority of players did not possess multiple copies of these duped items, and have had zero items removed from their characters today.

We are still taking aggressive action to eliminate exploits, duplication methods, and other bugs with every patch we release. If you believe you've found an exploit, or encountered a player who is abusing an exploit, we encourage you to report it by submitting a support ticket."
--- Original story ---
Fallout 76 servers were taken down for maintenance at 9 a.m. ET and thus far, have not come back online. You can check theFallout 76 server status here. At 12 p.m. ET the devs updated the post as follows:
"Fallout 76 is still offline for maintenance, and we're working to bring the game back online as soon as we can so that you can get back to tackling the Wasteland. Thanks!"
Once the patch releases, we will update this post with a full overview of the Fallout 76 February patch updates and fixes. In the meantime, here is what the devs have posted about the update so far.
"We're planning to bring Fallout 76 offline for maintenance around 9:00 a.m. EST on February 14 , and anticipate that downtime will last several hours. During this time, we're planning to remove items that have been created through duplication exploits from player inventories and stashes.

These item removals are part of our ongoing efforts to address exploit abuse and make positive changes for the overall in-game economy. These removals are highly-targeted at a specific list of items. Players who have used an exploit to dupe items, or acquired duped items from other players, may find those items removed from their accounts once maintenance is complete. It's also important to note that only a small percentage of accounts currently have duped items, which means the vast majority of players will not be affected by this action.

Additionally, during downtime, we're going to roll out a server-side fix to reduce the frequency that players might experience disconnects from game servers.

We'll post a follow-up thread with more details once tomorrow's maintenance is complete."