'Fallout 76' Free Weekend - Start & End Times, How to Download Wastelanders Demo
Fallout 76 is letting players dive into the Wasteland for free this weekend, and we want to make sure you join the liberation effort as soon as possible. In this explainer, we'll provide the key details you need to know about start times, end times, download instructions and more.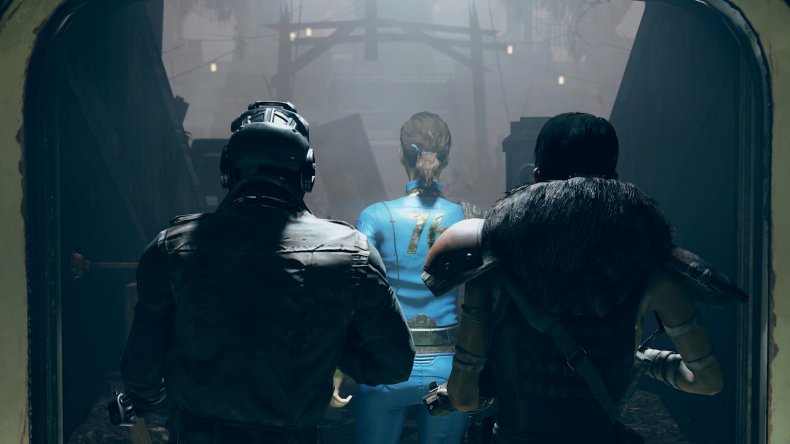 When does the Fallout 76 free weekend start?
The Fallout 76 free weekend runs May 14 at 12 p.m. EDT through May 18 at 12 p.m. EDT. The extra day should allow players to have everything ready and downloaded to last through the whole weekend.
How to download Fallout 76 for free
Since Bethesda hasn't provided any official instructions for how to access the Fallout 76 free weekend, we imagine it will be searchable just like other free weekends for similar games in the past. Here's what we know.
PS4: Search for Fallout 76 [or click this link] and select the option for "full game trial" if it's not available already.
Xbox One: Select Free Play Days from the dashboard and search for Fallout 76. Searching for Fallout 76 in the Microsoft Store may also direct you to the demo.
PC: Download the Bethesda launcher and search for Fallout 76. You should be able to download the free trial from there.
Are there any restrictions to the Fallout 76 free weekend?
No! You can download and play the entire game throughout the event period. This includes the expansive new Wastelanders update, which adds human NPCs and a brand-new questline for new and existing players to enjoy. Because the full game and this trial use identical save data, progress should transfer over to the full game if you decide to buy it. It's on sale for $29 at the moment. That's all there is to know about the Fallout 76 free weekend.
Fallout 76 is available now on Xbox One, PS4 and PC.
What are your thoughts on Fallout 76 having a free weekend? Does this encourage you to give Wastelanders a shot? Tell us in the comments section!