'Fallout 76': How to Create a Party With Friends
The biggest change in Fallout 76 from previous games in the franchise is the intense focus on multiplayer gameplay feature. While wasteland travelers can play solo, it'll be easier (and more fun) to team up in parties of up to four with friends and strangers. Whether you're playing on PS4, Xbox One or PC partying up in Fallout 76 is relatively easy. Here are the steps to gathering a party.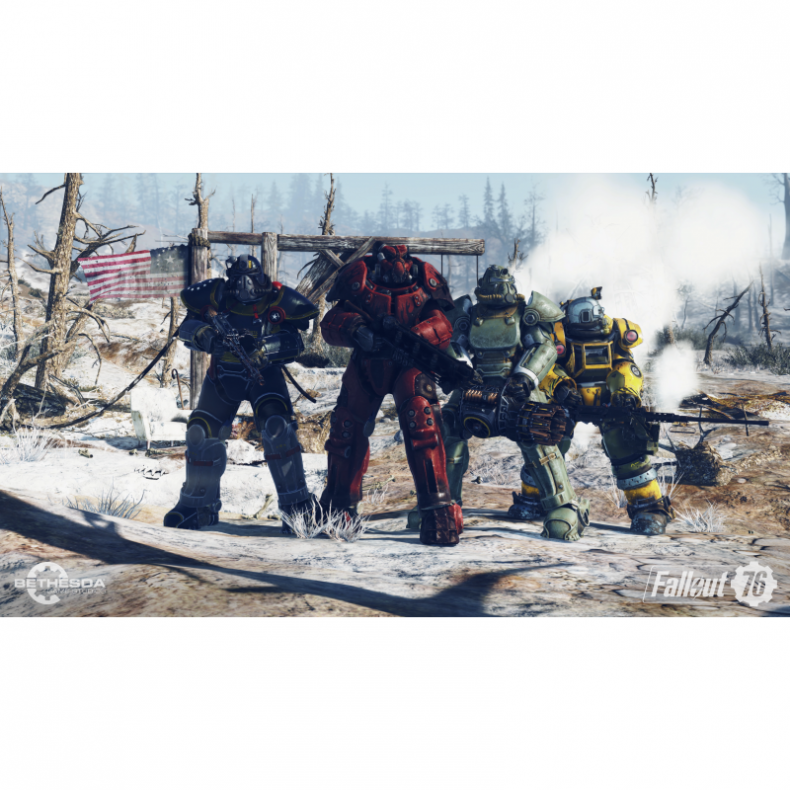 HOW TO PARTY UP IN FALLOUT 76
It's rather simple to get up to three people to join your party in Fallout 76. Everything can be done through the Social Menu. If you're playing on PS4 or Xbox One, those on your Friends List will automatically appear in the Social Menu. But if they don't, here are the steps to find them.
Access the map.
Select the Social Menu in the top-right corner.
Search for a friend using the Friend tab to add them.
Click their name and select "Join World."
Select player's name and select "Invite to Team."
The other player must accept the invitation, then you'll be good to go.
The team tab lists everyone who is in the team as well as giving options to mute, block and remove players from your team. A tab for recent players is also available, in case you want to find those in your current world to join your team. Also, if you're playing on PC, you can add players you meet in-game by selecting them directly on the Map, then choosing "Add Friend."
Have you had any trouble creating a party in Fallout 76? Let us know in the comments section below.