'Fallout 76' Next Patch: Dec. 18 Update Not Final Yet [UPDATE]
UPDATE:
Bethesda announced a small download is releasing today that adds Korean laguage support. A small patch focusing on bug fixes and other minor updates will release tomorrow, Dec. 19. More information will be available then.
Fallout 76 has already released a handful of patches, and even more are set to release in 2019. However, the next patch for 2018 might release tomorrow. As of Dec. 11, Bethesda still is unsure if the patch will release or not.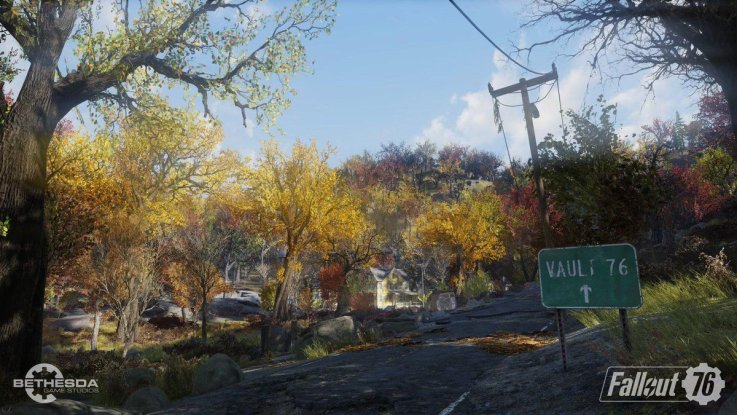 If the next Fallout 76 patch is released, Bethesda has already laid out what gamers can expect. There aren't any new features or other major content updates planned for the remainder of 2018. Instead, tomorrow's patch (if it is real) will focus on bug fixing and other tweaks. No specifics have been confirmed ahead of release, unlike other recent patches. Bigger updates with more content and new features will release in 2019.
Assuming this new patch is treated like other patches, players can expect the Fallout 76 servers to go down while the update is applied. The servers typically go offline around 9 or 10 a.m. EST, and take a few hours for the fixes to be implemented. Follow along with the Bethesda support Twitter account for more up-to-date information on when the servers go offline and come back on.
It is also possible the new patch might be delayed. Last week's update for PS4 and Xbox One was pushed from Tuesday to Thursday due to a combination of late testing and Sony and Microsoft policies for releasing updates. The PC patch was released on Tuesday, as expected, because Fallout 76 uses Bethesda's own launcher and patches can be pushed live whenever the developer chooses.
The most recent Fallout 76 patch notes can be found here. The 1.0.3 update added a new Bulldozer feature that clears the environment when placing objects, making C.A.M.P. set-up a much easier process. Players can also begin re-speccing their characters once they reach level 50, meaning points previously put into SPECIAL categories can be redistributed. The patch also fixes a whole host of other bugs and glitches as well, including that pesky T-Type Fuse location glitch that caused gamers to get lost trying to complete an early quest.
Newsweek will be sure to post new information about the next patch if it is confirmed by Bethesda, and will post the full patch notes if and when they are available. Expect news of the patch either later today or early tomorrow.
So what do you think? Are you hopeful a new Fallout 76 patch will release tomorrow or later this week? What major updates would you like to see for 2019? Let us know your thoughts in the comments section below.
'Fallout 76' Next Patch: Dec. 18 Update Not Final Yet [UPDATE] | Gaming