Fallout 76 was one of the biggest announcements to come out of E3, and now the game is going to be featured during a special panel at QuakeCon 2018. Below, we recap the dates, times and stream links you should know to watch it live.
What time is the 'Fallout 76' Panel at Quakecon?
The Fallout 76 QuakeCon panel is set to take place Aug. 11 at 12 p.m. EDT. It's unclear how long the show will last, but given that it features a formal presentation and Q&A segment, we'd estimate it to be an hour with 30 minutes spent on each section.
Where can I watch the 'Fallout 76' Panel?
For those who aren't attending QuakeCon, the panel will be streamed on Bethesda's Twitch and Mixer channels. We've embedded the Twitch stream below, but Mixer may be a good alternative if the stream goes down. If you experience any stuttering on lower-end hardware, simply use the little cog button inside the player to decrease the video quality.
Watch live video from Bethesda on www.twitch.tv
What Can We Expect to See During the Panel?
The event's official description states that the Fallout 76 panel features Todd Howard and more developers from the team at Bethesda Game Studios. A formal presentation will focus on Perks and characters, but fans will also be free to ask their own questions as well.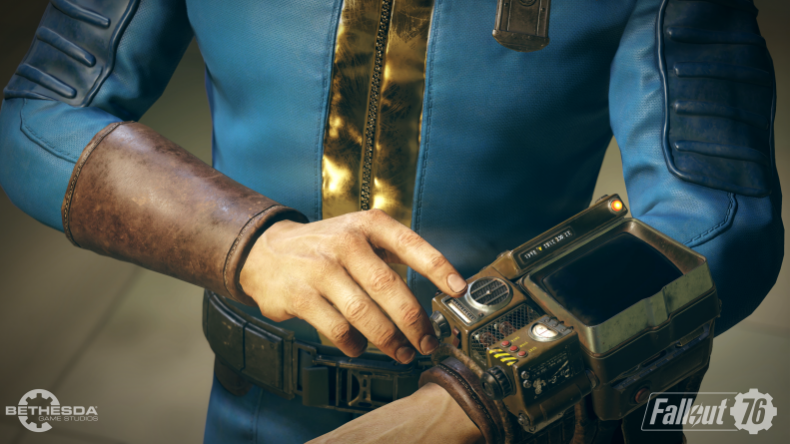 With regard to Perks, the main topics will likely focus on the types to be found in Fallout 76 and how players obtain them. The Fallout series has always found inventive ways to give players new abilities, so the panel will likely focus on how that logic applies to this new game. More specifically, we may learn how Perks relate to multiplayer. How will these abilities be balanced alongside real-world, active competition? We don't really know that now, but the panel could potentially offer fresh insight on the topic.
For characters, the main questions will likely revolve around customization. Will there be skins available to unlock or purchase? How will the selection of cosmetics evolve alongside the online service? From a gameplay perspective, the idea of classes is potentially interesting as well. If Fallout 76 truly is a game with MMO underpinnings, how will the characters we make be able to grow, relate to others and join factions?
As is the case with most Bethesda RPGs, Fallout 76 is shaping up to be a game with depths well worth mining. By the end of the stream, we'll hopefully learn a bit more about what we can expect.
The Fallout 76 QuakeCon panel begins at 12 p.m. EDT Aug. 11. The full game comes to Xbox One, PS4 and PC Nov. 14.
What do you expect to learn during Bethesda's Fallout 76 panel? Will you be watching it live? Tell us in the comments section!