'Fallout 76' Patch Notes: Latest Update Fixes Duplication Glitch
Bethesda has released the latest update for Fallout 76, which doesn't do much beyond fixing a few bugs and other glitches. If you were expecting new content or features, you're going to have to wait until 2019.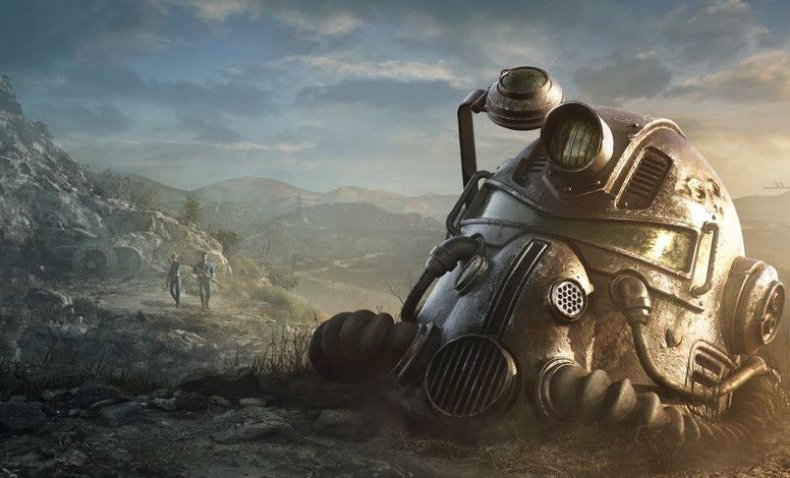 The patch is so tiny, Bethesda says PS4 and Xbox One players don't even need to download any additional files. Fallout 76 players on PC will need to download a small update, however. The biggest change is a fix for the duplication glitch that allowed players to create copies of any item in the game. There's also a fix for explosive and high-damage weapons that weren't dealing damage to enemies.
The Fallout 76 servers went offline this morning around 7:30 a.m. EST, which means they should be turning back on soon. For more information on the Fallout 76 server status, be sure to follow the Bethesda Support Twitter account.
Fallout 76 Dec. 19 Update Patch Notes
The full patch notes for the 1.0.3.17 (PC), 1.0.3.10 (Xbox One) and 1.0.3.8 (PS4) update are as follows:
GENERAL
Localization: Korean language support has been added to Fallout 76.

This was added to console versions of the game on December 18.
PC players who have their language set to Korean will see an increased download size of a few hundred megabytes today.
BUG FIXES
STABILITY AND PERFORMANCE
PC: Addressed an issue that could cause the game client to crash after selecting Exit to Desktop.
PC: Fixed a setting that was left in a debug state. This could allow out of date clients to connect, breaking gameplay.
GENERAL
Exploit: Addressed an exploit that could allow items to be duplicated.
COMBAT
Weapons: Addressed an issue that could prevent high-damage and explosive weapons from dealing damage to enemies, or cause enemies to heal immediately after taking damage.
Bethesda has confirmed more patches are coming in the new year, but hasn't laid out any concrete plans yet. For a look at last week's major patch, see our patch notes story right here. The major features added in this patch include a Bulldozer function that makes setting up your C.A.M.P. easier, as well as fixing the mission marker for the T-Type Fuse.
So what do you think? Are you happy to see any of these changes coming to Fallout 76? What would you like to see in the first big Fallout 76 patch of 2019? Let us know your thoughts in the comments section below.