'Fallout 76' Player Vending Machines Disabled Again After May 15 Dupe Glitch
Fallout 76 players may be greeted with the infamous "player vending is currently disabled" message when placing Display Cases and Vending Machines in their CAMPs this weekend. Eager to stamp out yet another duplication glitch involving said items, Bethesda has turned them off completely while developers work to find a solution.
The news broke late Friday morning via an official forum post that reads as follows:
"We have decided to temporarily disable Display Cases and Vending Machines while we investigate and address an issue reported to us by the community. While they are disabled, you will be unable to use Display Cases or Vending Machines you've built in your C.A.M.P.
There are a few unique ways this will affect your Displays, here's a rundown of those details:
Display Cases you've already built in your C.A.M.P. will remain visible, but you will no longer be able to assign items to them.
Display Cases will appear visibly empty, but don't worry. You can still find any items you've assigned to them in your Stash menu. They just won't be visible in the display case itself.
You will still be able to build new Display Cases, or Scrap/Store existing ones. You just won't be able to display items in them for the time being.
We're [working] actively to get a fix out so that we can re-enable Display Cases and Vending Machines as soon as possible. We will let you know once the fix is ready."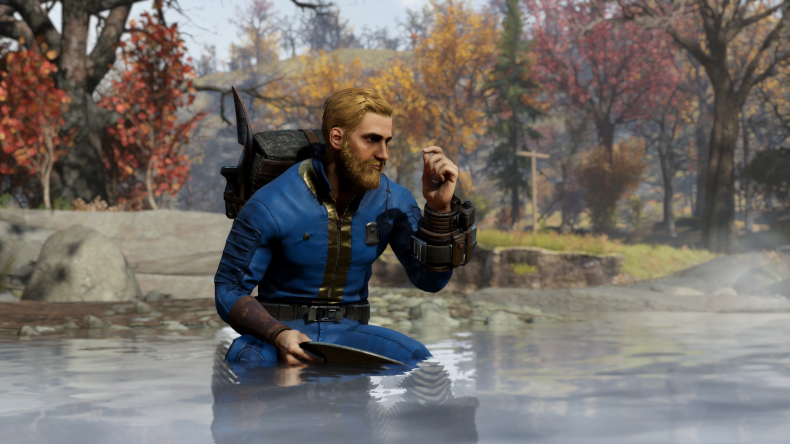 While Bethesda may be less inclined to tell players presicely why player vending has been disabled for the time being, many hardcore fans likely know the answer. As has been the case in the past, the suspension of Vending Machines and Display Cases revolves around the discovery of a new duplication glitch that allowed players to create unlimited amounts of Vault Steel Scrap, Legendary Modules, ammo, healing items, Junk and more.
Without detailing the exact process of the glitch, it involved setting up CAMP in a popular spot, placing desired items in a Vending Machine or Display Case and then hopping to a server where a CAMP could not be placed. After that, it was possible to go to a Stash Box and hop to another server to perform some trickery that yields duplicates of the stored items. At the time of publish it appears player vending is still disabled, and an end date for the restriction has not been announced.
Removal of player vending on this particular weekend comes at a curious time for Fallout 76, as large numbers of wastelanders currently enjoy the game's free weekend festivities across Xbox One, PS4 and PC. In that sense, while it's possible to enjoy all of Fallout 76 for free until Monday, those participating in the trial are also getting a taste of Bethesda's frequent enforcement stanfus as well. You can still explore almost everything the wasteland has to offer, just do it without Vending Machines.
Fallout 76 is available now on Xbox One, PS4 and PC.
What are your thoughts on this latest Fallout 76 dupe glitch? Are you frustrated that player vending is disabled? Tell us in the comments section!