'Fallout 76' ProSnap Camera Locations & Bucket List Quest Guide
Fallout 76 got a new update that lets players find ProSnap Cameras around Appalachia. In this guide, we'll offer several different locations for the camera and explain how to complete its associated Bucket List quest.
Fallout 76 ProSnap Tourist Camera Locations
The hardest part of actually starting the Bucket List quest is finding the Broken ProSnap Camera to trigger it. ProSnap Cameras can be found on the bodies of tourists that look like this. They generally have odd names like Anne or Ansel.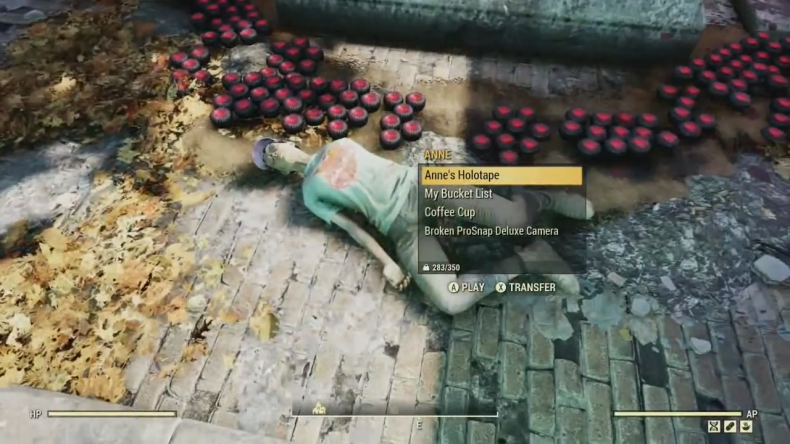 Broken ProSnap Cameras can be found at a number of high-profile locations including:
Wavy Willard's Waterpark
Landview Lighthouse
Camden Park
Giant Teapot
Kanawha Nuka Cola Plant Lobby
Uncanny Caverns
Tyler County Fairgrounds
Point Pleasant Mothman Museum
Ohio River Adventures Dock
Phillipi Graveyard
Miner's Monument
Point Pleasant
Colonel Kelly Monument
Palace of the Winding Path
Beckley Workshop
Finding a ProSnap Camera is a very tedious process, so our best advice is to choose one of these locales and server hop until a tourist spawns. The good news is, once you find the camera the first time, you can always buy another one from a vendor.
Bucket List Quest Walkthrough
Once you find a tourist, loot its Broken ProSnap Deluxe Camera and Bucket List to trigger the Bucket List quest. To start the quest you'll need to craft the Camera and at least one roll of Camera Film.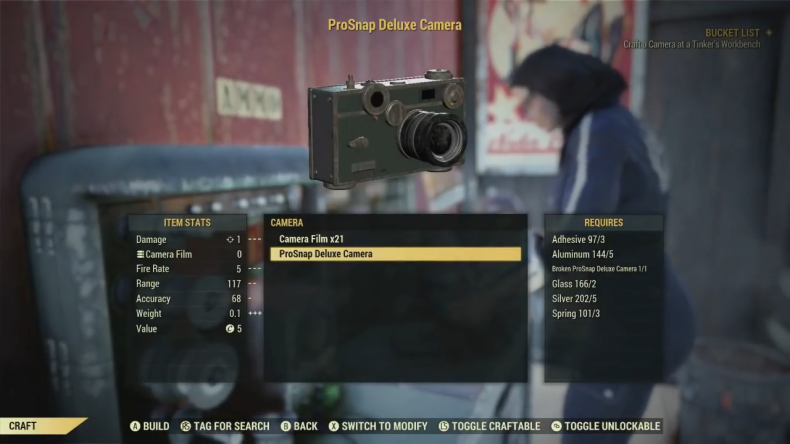 Supplies crafted, open My Bucket List from the Notes section of your inventory. The goal of the quest is to take pictures of the seven locations not listed as DONE in the note. You'll notice that, once you open the map, each of these spots is highlighted like so. Just go to the area and follow the objective marker to the location.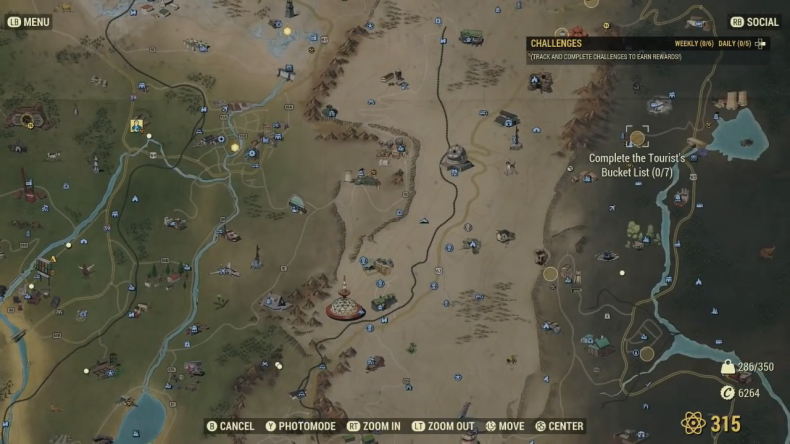 The ProSnap Deluxe Camera is equipped like a weapon. Use the left trigger to zoom and right trigger to take the photo. Take each photo in the locations shown below. If progress doesn't trigger, try taking multiple photos or unequipping and re-equipping the camera. The feature is new, so it can be a little wonky.
1) Harper's Ferry Old Armory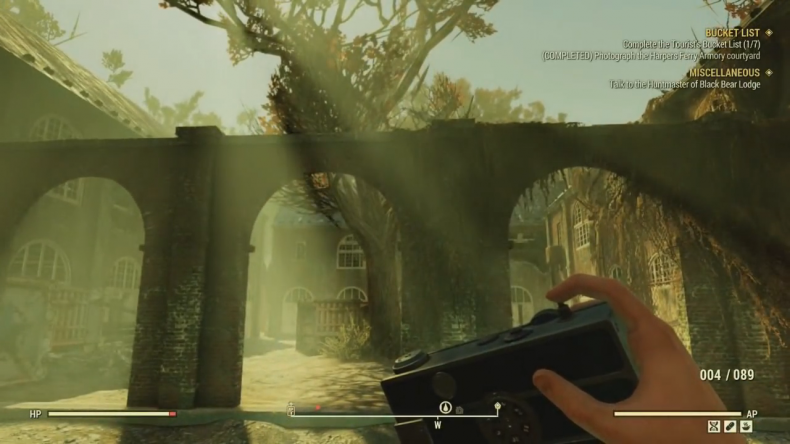 2) Freddy's House of Scares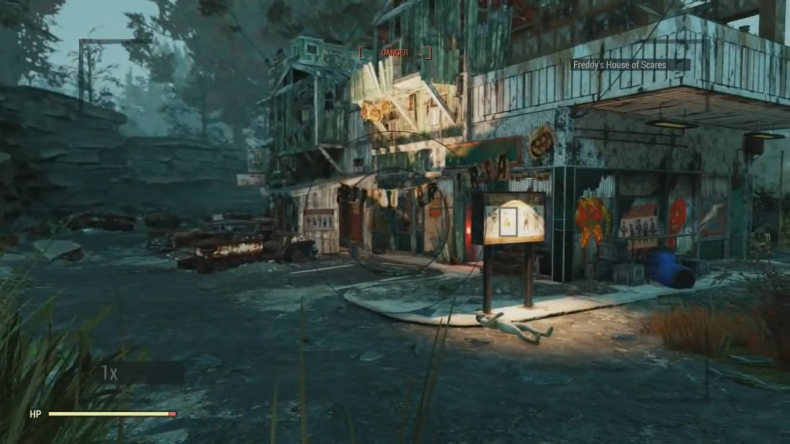 3) Red Rocket Mega Stop Sign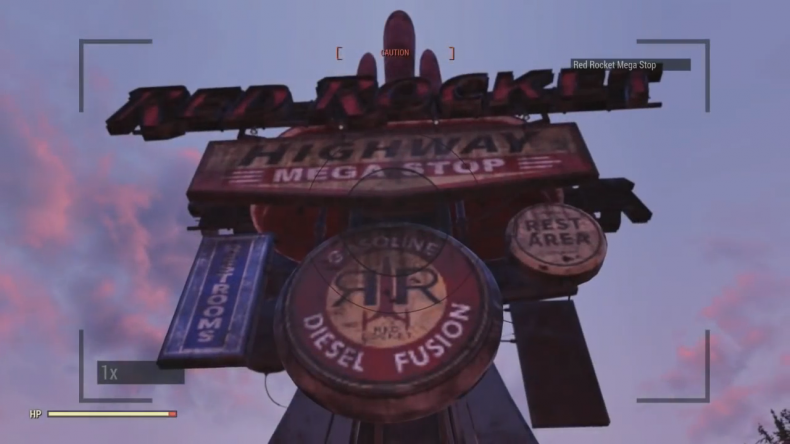 4) Pumpkin House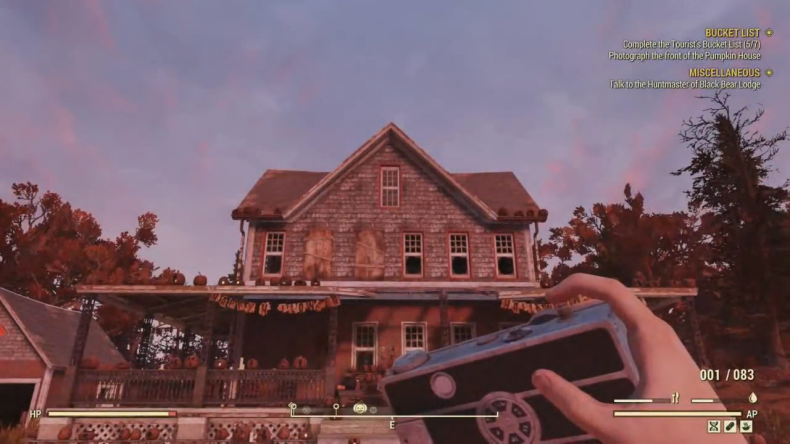 5) Dolly Sods Campground Welcome Center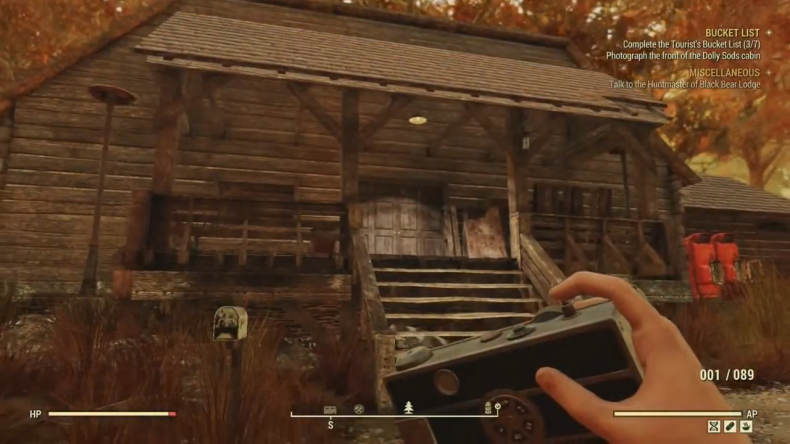 6) Valley Galleria Skylight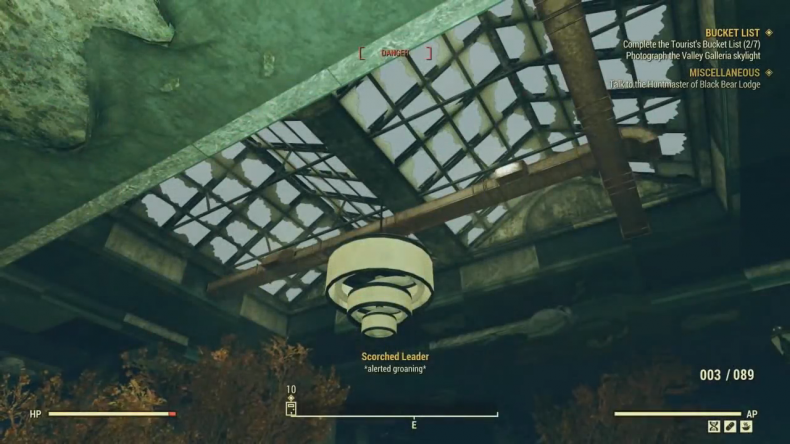 7) Berkeley Springs Castle
Take all seven photos with your camera, and you'll get the PhotoSnap Deluxe 105mm Lens as well as a plan for a Postcard Collage Poster. That's all you need to know about the Bucket List quest in Fallout 76.
Fallout 76 is available now on Xbox One, PS4 and PC.
What are your thoughts on the ProSnap Camera and the Bucket List Quest in Fallout 76? Are there any big locations we missed? Tell us in the comments section!