'Fallout 76' QuakeCon 2018 Panel Recap - PvP & Perk Cards Explained
Fallout 76 was the focus of a panel at QuakeCon 2018, where the game's developers at Bethesda Game Studios spoke at length about character customization, Perks and online PvP. Below you'll find a recap of all the major reveals from the show.
General Info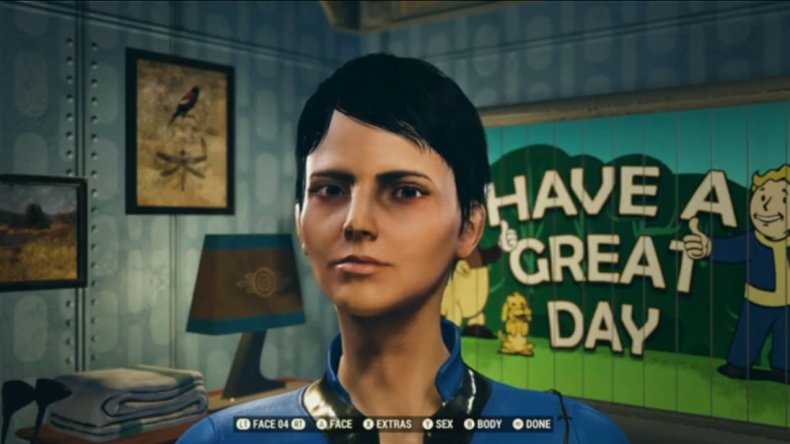 Similar to the Fallout you know and love, but it's online
Eighty percent is classic, and 20 percent really different.
NPCs are replaced by other players that are hopefully more interesting than what we create on our own. It feels like a new Fallout game.
It has a slow burn, but you feel like you're a person in this world. It's very rewarding.
Multiplayer concepts started when Fallout 4 was wrapping up, and it grew from there. The game uses Quake 3 netcode.
Improved character customization
Photo mode available at any time. Pictures you take will show in loading screens.
You can change anything about your character's look or gender at any time.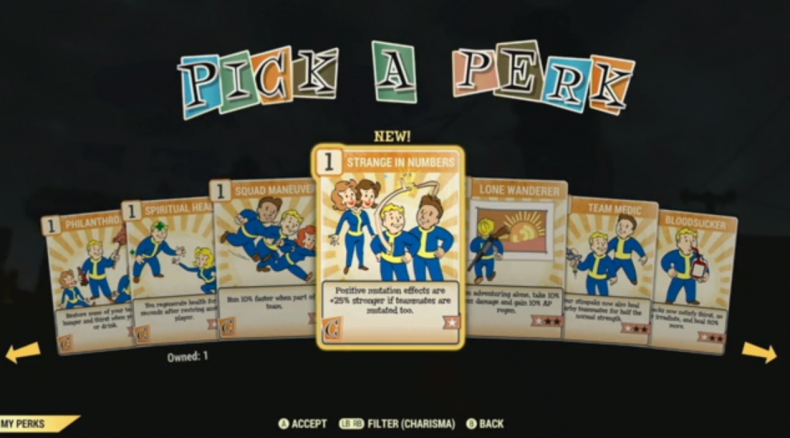 Perks
SPECIAL system: Share abilities, "power in diversity." Your DNA can mutate.
When you level, you pick a SPECIAL and a Perk in that SPECIAL. The Perks are cards that can be equipped. Each card has a cost and you need the right SPECIAL to equip it.
Cards can rank up and combine, but they cost more points to use.
You can pick any Perk when you level
The cap for each SPECIAL is now 15, up from 10.
Card power ranges from one to five
Charisma: The player who invests in Charisma can share cards with others. Those who play in groups will benefit most from it.
Perk card packs: every few levels you get a pack with four random cards. Offers character flexibility. After level 10, you get one pack every five levels. Every pack comes with a joke and stick of gum that reduces hunger.
Perks can be swapped any time.
Perks can be shared with benefits spread across the entire team.
Hundreds of cards available
You may get a perk that's higher level than you are, which can guide your progression.
Beyond level 50 you can't give a SPECIAL point, but you can still pick cards.
Radiation makes you get mutated. You can jump extra high and do strange things.
PvP
We want danger without griefing. When you shoot someone you do a little damage, but not a lot. If it's agreed upon to engage, you'll do full damage. Cap rewards increase based on level of the opponent. After death you can seek revenge on your killer, which doubles the Cap incentive.
PvP doesn't kick in till level 5.
Players that kill a bystander become a wanted murderer with no reward. "The a--holes become interesting content," Director Todd Howard joked. They appear on your map with a bounty on their head that comes out of their own Caps. Wanted people can't see other players.
When you die you lose your junk, not your armor or guns. You have to decide if the junk is worth enough to go back and get. You can store your junk in stashes around the open world, but you can always get more junk by playing.
Respawn anywhere. The closest point to you and the vault are free. Beyond that you have to pay Caps.
You can block and ignore players on a session basis.
You can turn off bullet damage with a pacifist flag so you don't accidentally hit people.
High-level players will be difficult but not impossible to kill.
Bases
Nukes destroy structures, but you can save structures as blueprints.
Blueprints also let you move your settlement easily.
Camp destruction exists just so you can't imprison players in a camp forever.
It's fun to lure players back to your camp and assault them with hidden turrets. That's how base building intersects with PvP.
Communication
Emote wheel
Voice chat for teams and optional, area-based voice chat for strangers.
VATS
It's real-time. Targeting specific body parts is now a Perk. The new system targets the whole body. It's also helpful in finding players as well.
It's not as useful out of the gate, but it becomes better if you upgrade perception.
Music
Inon Zur, the series' traditional composer, returns.
The game has more tracks than ever, including radio stations with licensed songs.
Private Servers
We'll do it, and we want to support mods. It's complicated, but we'll solve it. We're working on it now.
That's all there is to know from the Fallout 76 panel at QuakeCon!
Fallout 76 comes to Xbox One, PS4 and PC on Nov. 14. The B.E.T.A. is expected to live this October.
What are your thoughts on Fallout 76 after this panel? Do its PvP and Perk system interest you as a fan? Tell us in the comments section!