'Fallout 76' Release Time - When Do Servers Launch on PS4, Xbox & PC?
Fallout 76 is just hours away from release, and we've got answers to all your burning questions. Here's everything we know about downloads, server activation and preloads across Xbox One, PS4 and PC.
What time does Fallout 76 release?
According to information provided by Bethesda, Fallout 76 releases at 12 a.m. local time on Nov. 14. That means servers will go live a few hours beyond the traditional 12 a.m. EST launch time in some regions.
Is Preloading Available?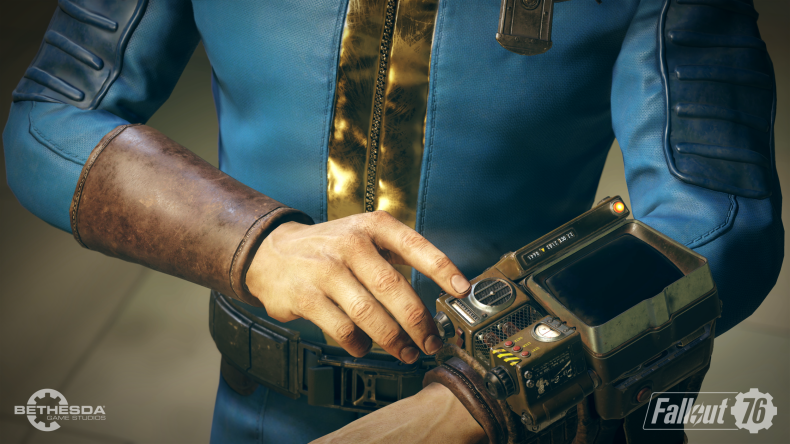 Yes. Fallout 76 should be available to preload 48 hours before the above-listed times on all platforms. That means preloads should be live when you read this. Provided the download doesn't start automatically, here's some additional info about preloads for those who need it.
Go to the Fallout 76 store page on the PlayStation Store, Microsoft Store or the Bethesda.net launcher, and you should be given the option to download the game.
On PS4, scroll over to your games Library and select Fallout 76. The option to download the game should appear.
On Xbox One, Fallout 76 should be visible in the "ready to install" section of "Games & apps."
On Bethesda.net, Fallout 76 should appear in your games library and you may need to click on it to begin the install process. In most cases it will start downloading when you launch the application. Once the release time arrives, the download will unlock.
Fallout 76 requires about 50GB to preload, but we suggest having close to 100GB available to make room for any additional day-one patches that are likely on their way. If your device doesn't have enough free space to support the preload, the preload won't start.
That's all you need to know about the release time for Fallout 76. While you wait for the final version to arrive, feel free to read our impressions from the beta.
Fallout 76 is available Nov. 14 at 12 a.m. local time across Xbox One, PS4 and PC.
Are you going to be playing Fallout 76 as soon as it releases? Is your preload all set to go? Tell us in the comments section!