'Fallout 76' Trailer Confirms New Bethesda Release: Here's What We Know About Vault 76
Fallout 76 is real! After a mysterious tease from Bethesda about something Fallout-related, the developer pulled the curtain back a little further to reveal a new game. What's it about? Let's find out.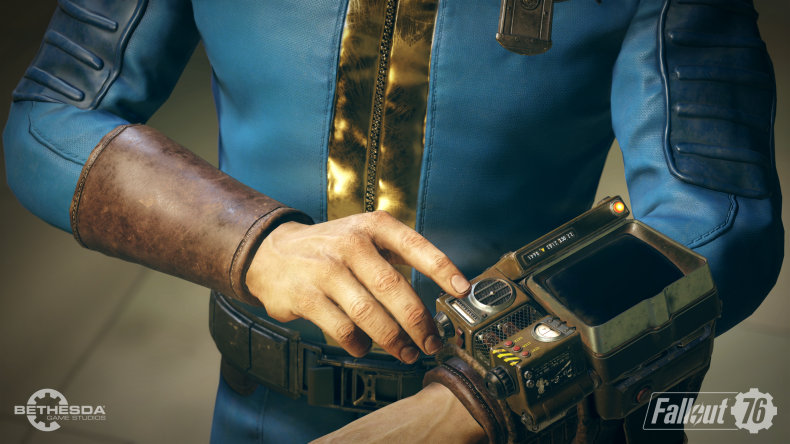 All we can see from the trailer above is a shiny Fallout vault, appropriately numbered 76. The vault dweller that takes center stage isn't seen in the trailer, presumably because it will be a created character. The dweller puts on both a Pip-Boy and a vault jumpsuit that looks pretty new.
If that trailer was the only source of information to go off of, it wouldn't be much at all. Thankfully, the history of Fallout is well-documented. According to the Fallout wiki, Vault 76 is one of 17 "control" vaults, and can hold up to 500 occupants. Because it was a control vault, it was used as a baseline to compare to the other vaults where experiments were run. This means things shouldn't be too wacky in Vault 76.
That said, there are also ties with the vault and the paranormal. The assistant CEO of Vault-Tec was overseeing the construction of the vault when he was abducted by aliens. That's a crazy sentence in anything except the Fallout universe.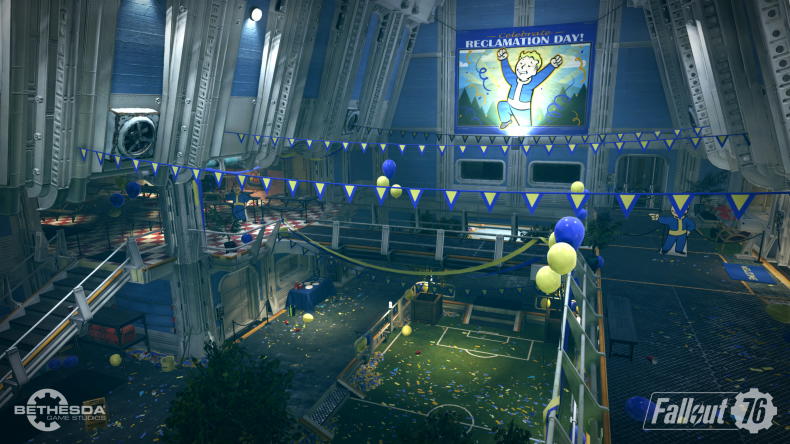 Vault 76 Timeline: New Game Will Likely Take Place Before Fallout 3
Vault 76 was scheduled to open 20 years after a nuclear war, which means Fallout 76 should take place many years before the events of Fallout 3, Fallout: New Vegas and Fallout 4. For reference, Fallout 4 starts in 2287 (once you exit Vault 111). This means Fallout 76 should be set around 2097. One clue that may point to the game's timeline is found at the beginning of the trailer where we see the Pip-Boy clock showing the date of October 27, 2102.
We also have no clue where Fallout 76 will take place. The trailer uses the song Take Me Home, Country Roads, which explicitly mentions West Virginia. If this is accurate, it would be interesting playing a Fallout game that isn't set near a major city.
We also don't know what kind of game Fallout 76 will be. Most people will see a new Fallout game and assume it will be a single-player RPG, however that might not be accurate this time around. According to Kotaku's Jason Schreier, Fallout 76 will be an online game, but it isn't strictly an MMO. While he didn't expand beyond that, Schreier said to not be disappointed when it's revealed Fallout 76 isn't a strictly single-player experience.
Fallout 76 will release on PS4, Xbox One and PC. We don't know when the game will release, but it should be relatively soon. Expect to hear more release information at Bethesda's E3 Showcase in June.
So what do you think? Are you excited to learn more about Fallout 76? Are you now concerned about it being an online game? Let us know your thoughts in the comments section below.