'Fallout 76' Vendor Guide - Locations, Supplies, Reset & Why There Are No Caps
Fallout 76 has Vendors scattered across its open-world map, but the locations for each one aren't made entirely clear. In this guide, we'll offer over a dozen spots we found with help from IGN's interactive map. If you need to get Aluminum, Wood, Steel, or caps, here's where you must go.
Fallout 76 Vendor Locations
Whitespring Bunker: In this bunker, you'll find a Modus medical terminal that specializes in health supplies. There's also a Protection Terminal as well, which focuses on aid items.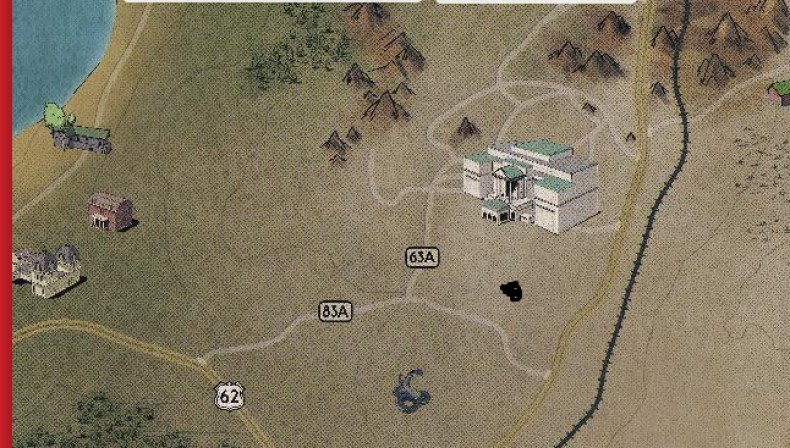 Flatwoods: Inside the church, you'll find Vendor Bot Bob. He's a good all-purpose vendor.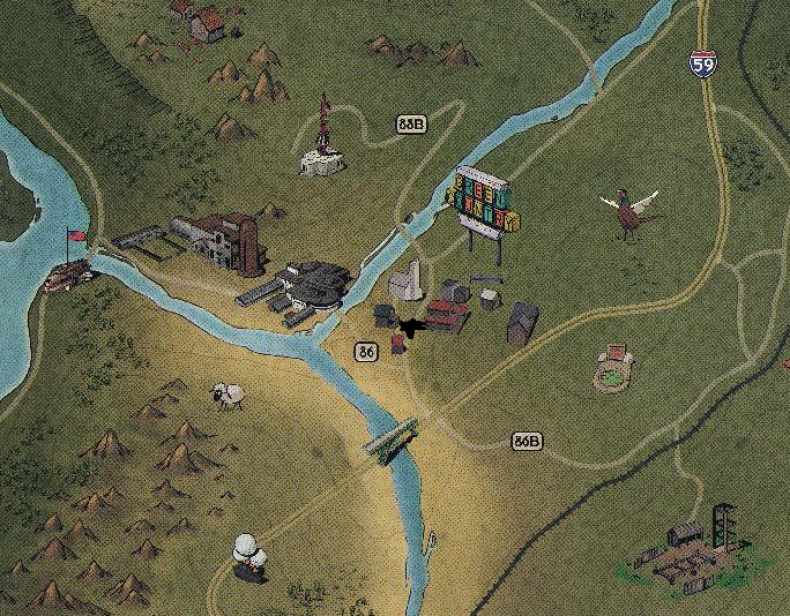 Grafton: At the town circled below, go to the nearby station on the tracks. There you'll find Vendor Bot Greg.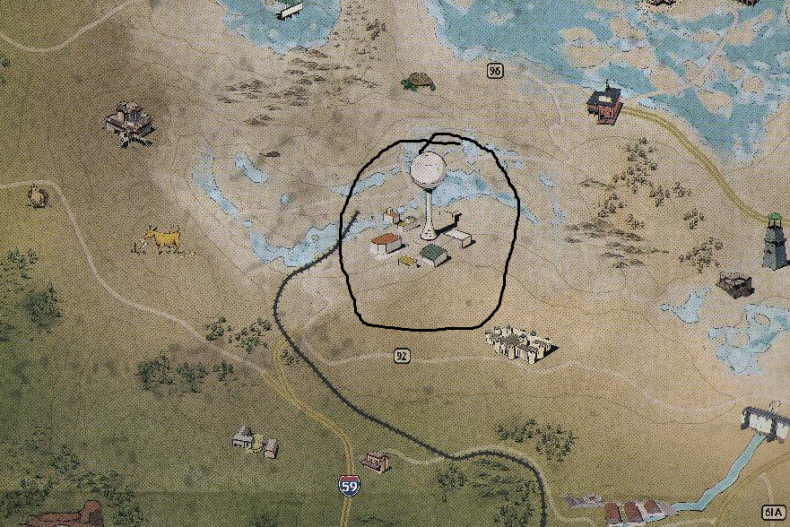 Charleston Fire Department: Go upstairs in the marked fire department to find Vendor Bot Mack.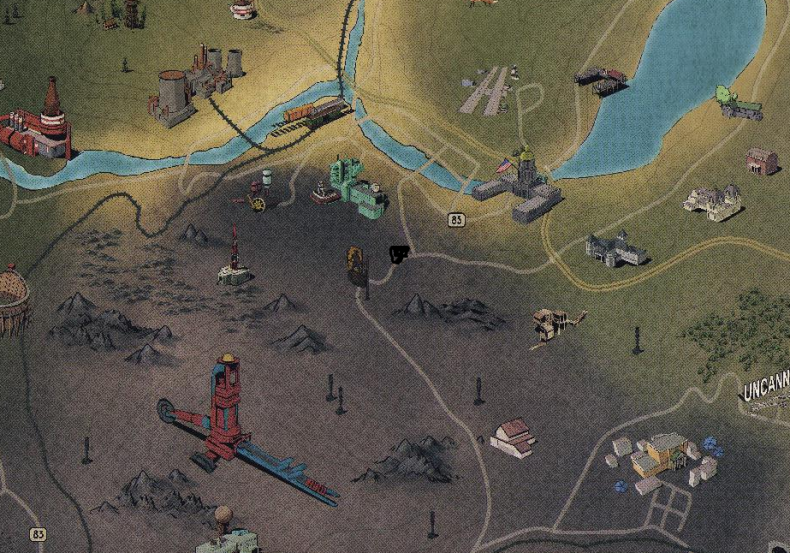 Charleston Station: Inside this marked blue location.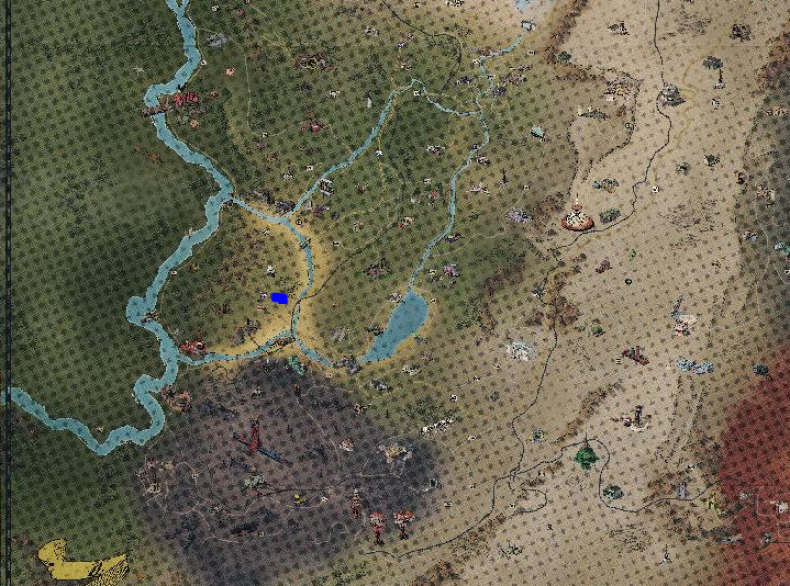 Pleasant Valley Station: Go to the southeastern edge of the area marked below. You'll find Vendor Bot Raider.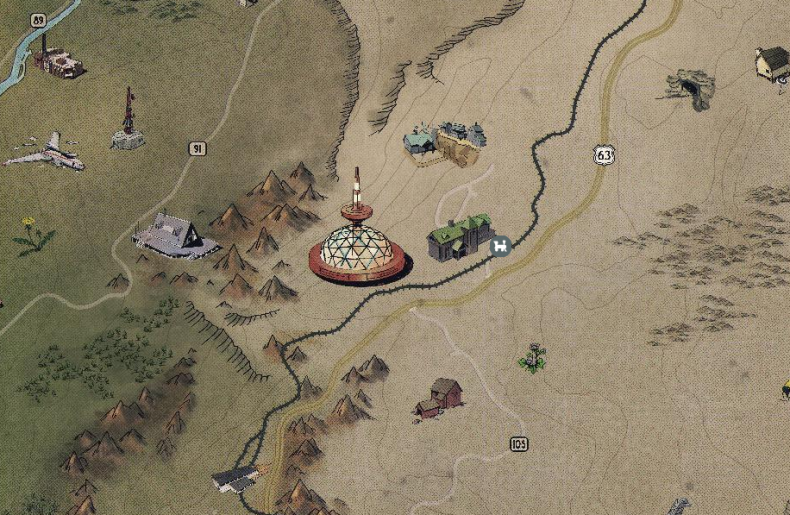 Sunnytop Station: Vendor Bot Raider is also at Sunnytop Station. Just look around the marked area to find it.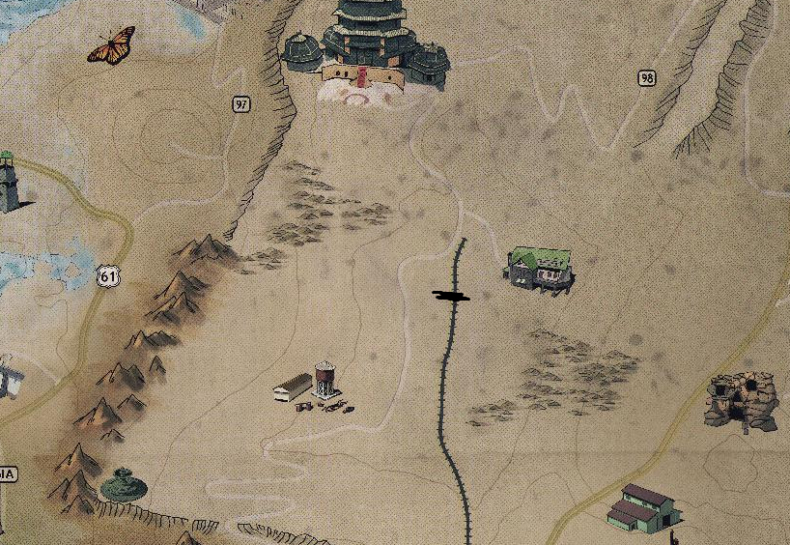 Sutton Station: South of Sutton is this spot on some elevated ground. Vener Bot Raider is found here as well.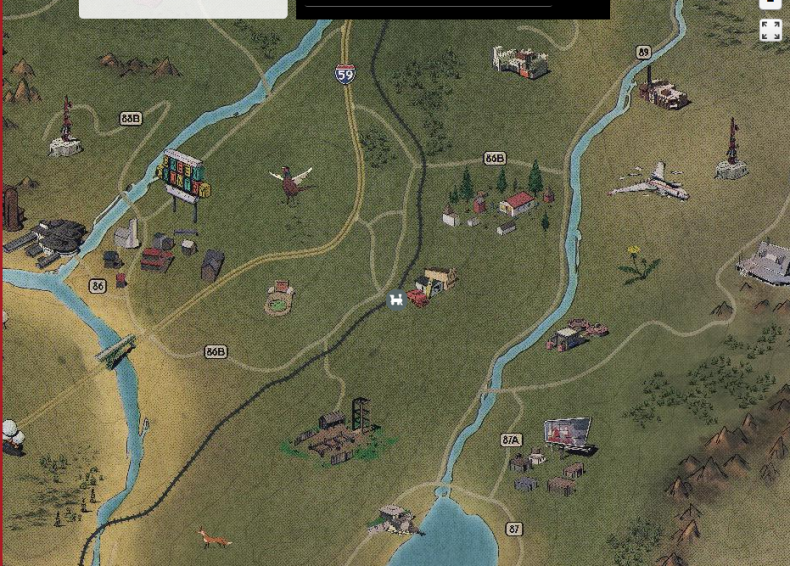 Pleasant Valley Ski Resort: Inside the resort marked below, you'll find Vendor Bot Resin.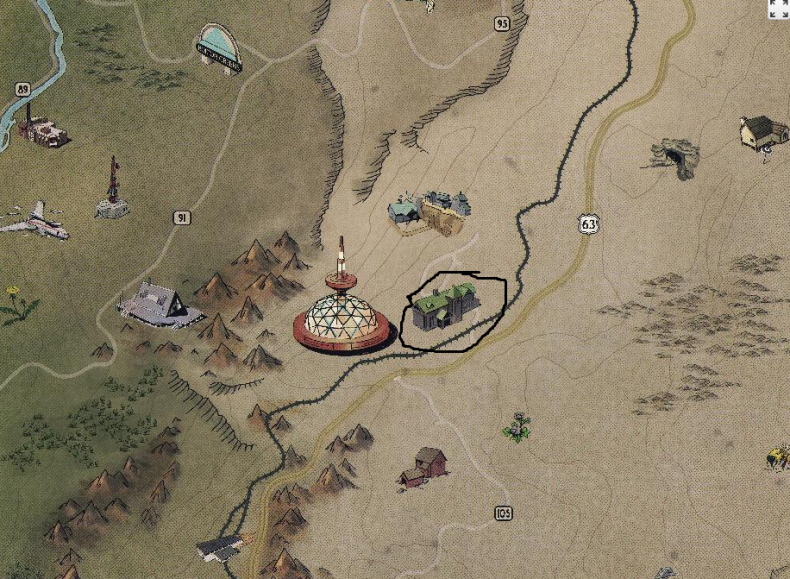 Grafton Station: Look southwest of Grafton, and go to the marked station. Vendor Bot Responder hovers around this area.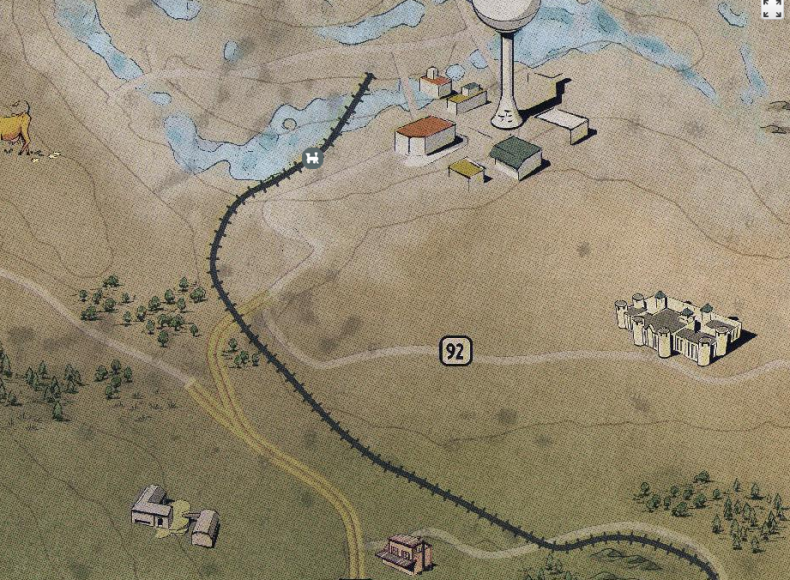 Lewisburg Station: Vendor Bot Responder is also here, on the south edge of the location.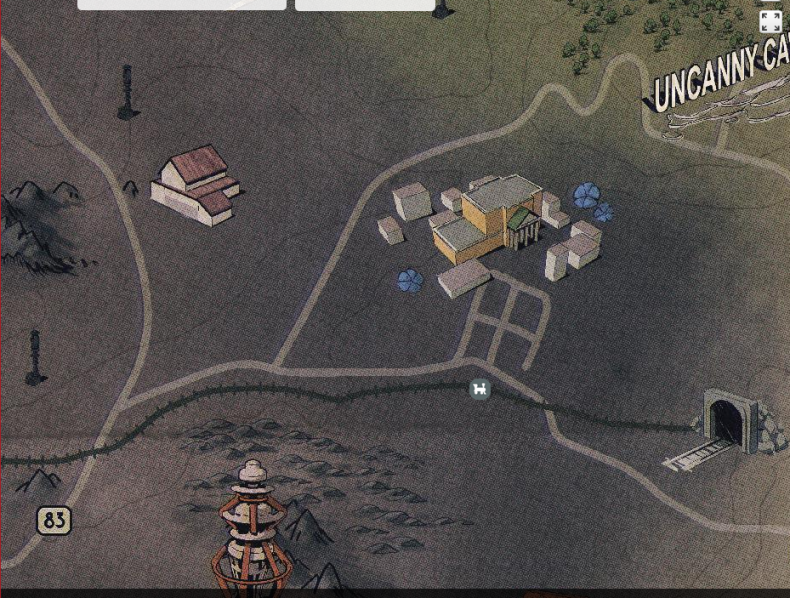 Morgantown Station: Look for Vendor Bot Responder here as well, on the northwest edge of Morgantown.
Whitespring Station Vendor: Go here to find a unique vendor.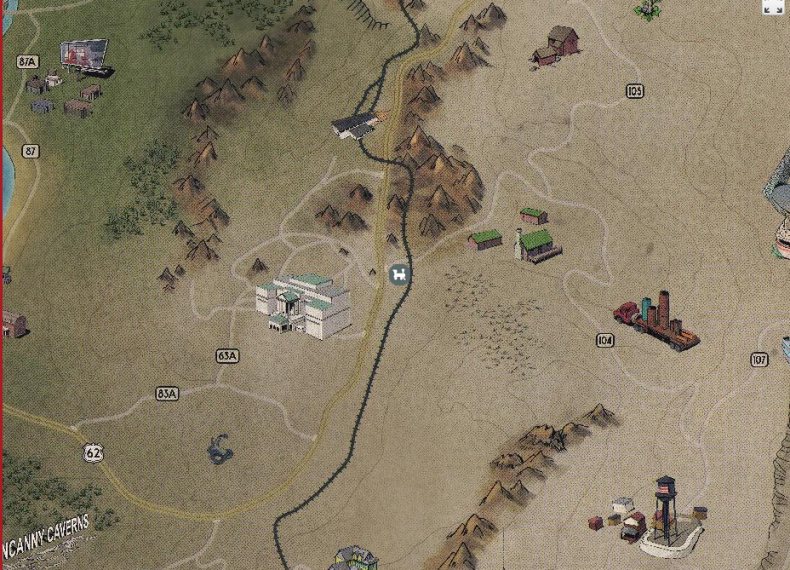 Camden Park: In the middle of the park is a trading post. A Vendor Bot should be closeby.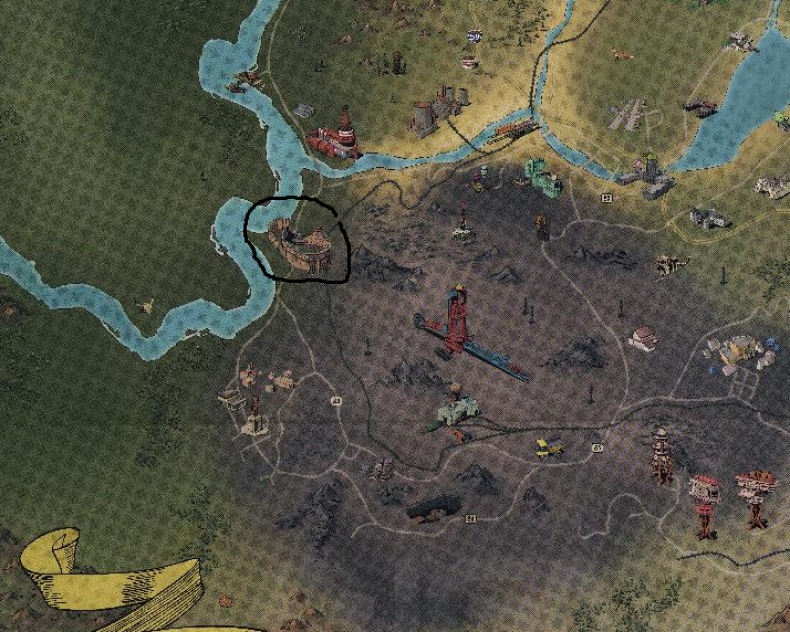 Harper's Ferry: Look for a trading post in the north part of this location.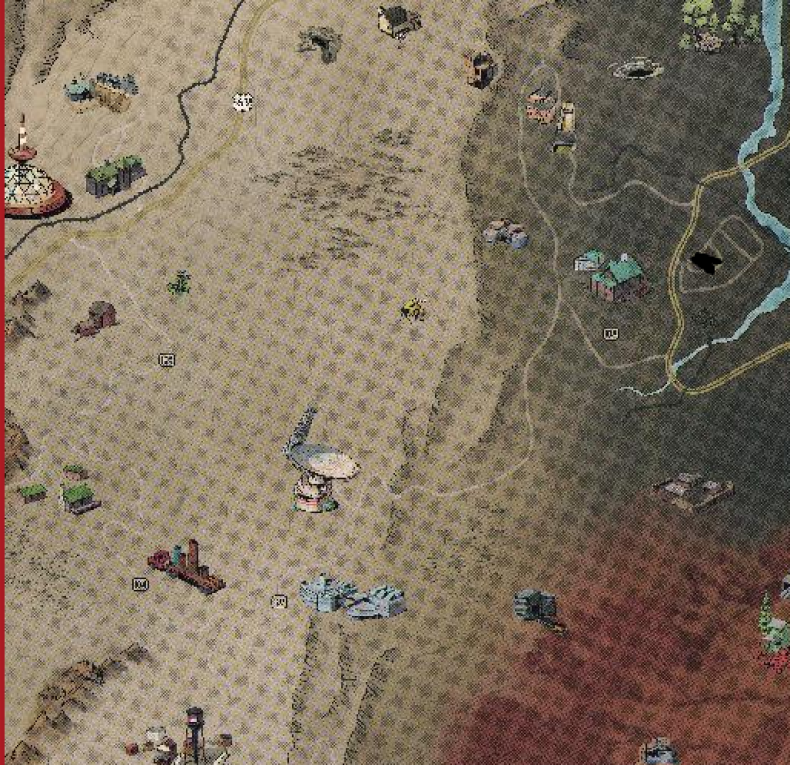 R &G Station: There's a Vendor bot inside the location marked below.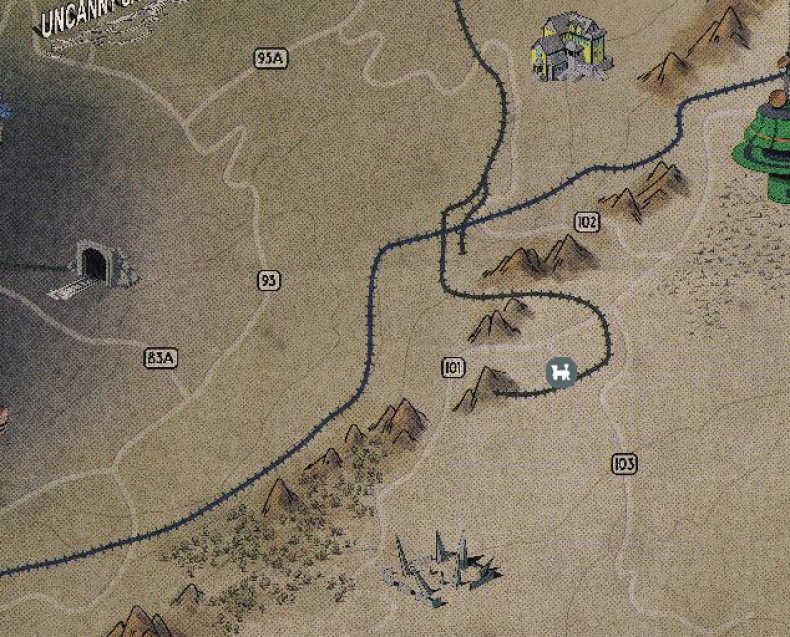 Watoga Station: Find the Vendor bot wandering around the location marked below.

Welch Station: There's also a Vendor Bot in Welch Station as well.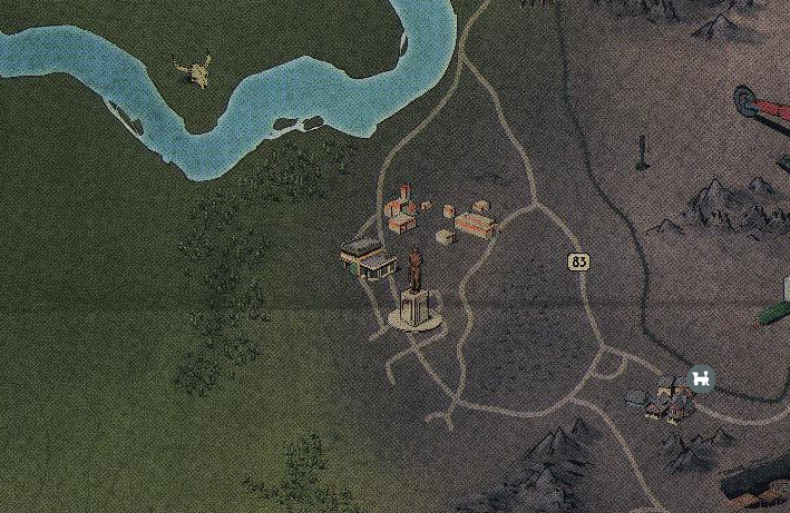 Unless otherwise specified, most Vendors in Fallout 76 carry the crafting supplies you're looking for. Especially if the names of the bots are the same, you can expect them to carry the same stock. Just make smart use of Fast Travel, and you should have no problem warping to and from these locations as you see fit.
Vendor Cap Resets - Why There Are No Caps
If you're looking to trade supplies for caps instead, it's possible you'll find many Vendors don't have any. While players are still trying to figure out the exact nature of how cap resets work, here are some details to keep in mind.
Many vendors have their own stash of about 200 caps, while others share them. If you're low on caps, you'll have the best chance of finding them at Whitespring, Flatwood, Pleasant Valley Station or Whitespring Bunker.
Buying supplies from Vendors returns a portion of caps.
It's unclear exactly when the caps reset, but most suspect it to be a daily thing.
If you're really stuck when looking for caps, you can either Fast Travel to a different-character Vendor or rejoin a different server. While not a guarantee, many players have found success doing it that way.
Bethesda likely restricts Vendor caps in an attempt to encourage live players to trade with one another instead. The specifics of the reset will likely change many times as developers respond to fan feedback.
Fallout 76 is available on Xbox One, PS4 and PC.
That's all there is to know about Vendors in Fallout 76. Are there any major locations we missed? Tell us in the comments section.