'Fallout Shelter' PS4 and Nintendo Switch Editions Available for Free Tonight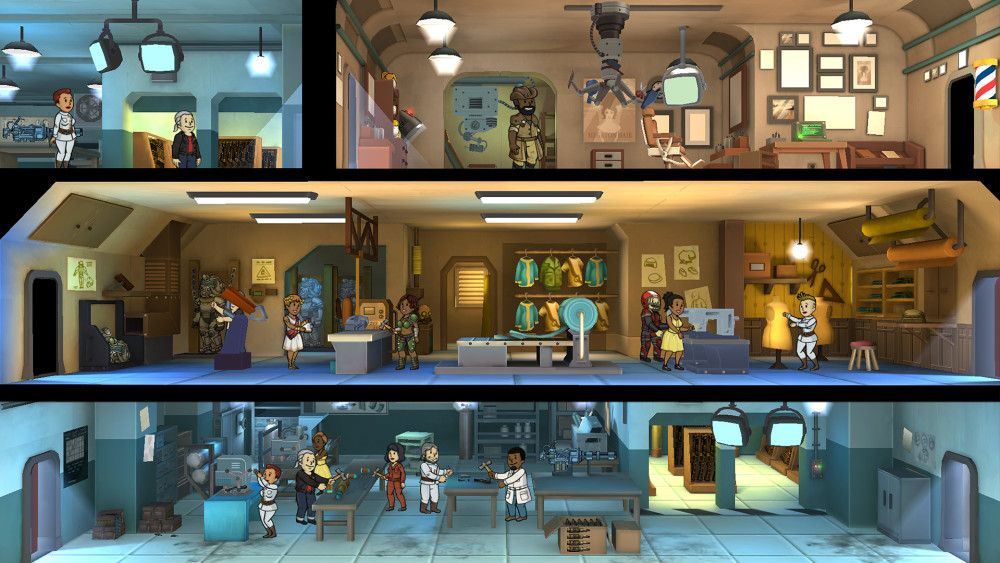 Bethesda's wildly successful Fallout spinoff, Fallout Shelter, will be available tonight for PlayStation 4 and Nintendo Switch, according to executive producer Todd Howard during Bethesda's E3 2018 press conference.
Over 120 million people have played Fallout Shelter since its 2015 launch, said Howard, a greater number of people than the amount who have played every other Bethesda game combined. (Daaang.)
The news of a possible Fallout Shelter port leaked earlier this week along with a trophy list for PlayStation 4. The Nintendo Switch version supports both Joy-Con and touchscreen play, and both releases, like the existing versions on PC and mobile, will be free to play.
Fallout Shelter was a delightful surprise from Bethesda during E3 2015. It launched on June 15, 2015 as an iOS exclusive, then came to Android in August 2015. The game launched on PC in 2016 and Xbox One in 2017. According to Bethesda, players logged 29 million hours during Fallout Shelter's first month.
Also coming up on mobile from Bethesda: The Elder Scrolls: Legends and The Elder Scrolls Blades.
What did you find most exciting about Bethesda's E3 2018 press conference? Are you looking forward to playing Fallout Shelter on Nintendo Switch or PlayStation 4? Feel free to let us know in the comments section below, and stay tuned for more from Newsweek's Player.One as E3 2018 unfolds.